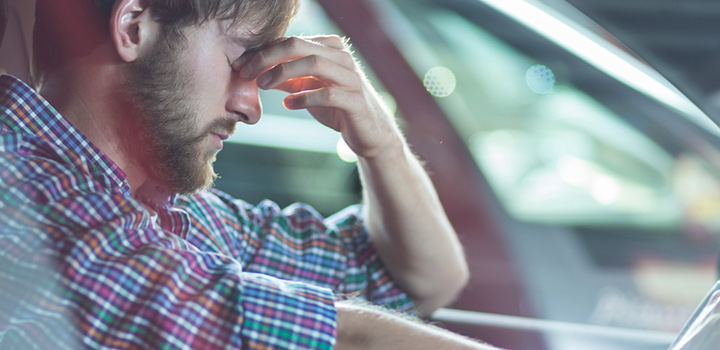 During your pregnancy, you prepare for your babies arrival by keeping fit and healthy. While you are pregnant, your unborn baby needs to be safe while you are driving too.
It is perfectly safe to continue driving throughout your pregnancy, but during those last few days it might be a good idea to have someone drive you around or use one of the many transport services we now have at our fingertips.
When you are driving while pregnant it is still the law to use your seatbelt. Make sure you use the seat belt correctly and it will protect both you and baby during a crash. There are a few pointers to keep in mind though.
Get a good fit
A good seat belt fit is when the seat belt rests on the middle of your shoulder, away from your neck, and across your chest with the lap belt low over the top of your legs. Keep the seat belt as tight as is comfortable for you, especially over your legs.
During the last few months of pregnancy this fit is not always easy to accomplish, but it is very important to keep the lap belt below your tummy and away from your unborn baby. The belt over your bump will be harmful to your baby and put your pregnancy at risk in the event of a sudden stop or crash.
Your breasts might be sensitive during your pregnancy, so keep the seat belt between them and to the side of your bump for more comfort.
Make some adjustments
Don't put the seatbelt under your arm, or worse, behind your back. You need that belt over your torso to keep you and your baby safe from air bag and steering wheel injuries. The airbag is designed to work with your seat belt and to fill the space in front of you during a crash. By not using your seatbelt correctly, the airbag will explode into you when it deploys. Not only will this cause serious injuries to you, but baby could be harmed as well.
If you can adjust your steering wheel, move it up a tad to make room for your bump as it grows bigger and move your seat a bit further back. Make sure you can still reach the pedals and steering wheel comfortably.
Be flexible
If you are prone to cramping, you can stretch your legs by extending your legs heel first, roll and wriggle your toes. It is best to do this while you are stationary at a traffic light and it might be a good idea to keep your vehicle out of gear and the hand break engaged.
Keep a few basics at hand
Stay hydrated and have a bottle of water handy when you drive, especially during the hot summer months. A couple of low carb snacks will help keep your blood sugar levels balanced. When you are driving for longer distances, plan some bathroom breaks along the way and have a good stretch at the same time.
It is always a good idea to invest in a seat belt adjusting product specifically design for pregnant moms-to-be. Make sure the product has been safety tested, is a good quality and used as indicated.
Source: Wheel Well
Bigger and better rewards for driving well
In 2018, Vitality drive Active Rewards is getting is bigger and better! You can now get a coffee, smoothie, popcorn, airtime or discounted car wash every week for 100 kms of consecutive event-free driving.
Plus, if you achieve a 3-in-a-row goal streak, you can win exciting prizes, including an international dream holiday.
Road skills 101: Why and how to change a tyre
Given that the only contact between you and the road when driving are the postcard-sized surfaces of your tyres, their importance can?t be understated. Here?s a look at how to maintain and change your tyres.
The secret to staying safe on the road
Motor accidents are one of the leading causes of death in our country. Although you can't control other road users, you can control how you anticipate, identify and avoid hazards on the road.