Dr Tony Behrman first began using a Fitbit physical activity tracker in 2015. Since then he's dropped 20kg and overcome both diabetes and hypercholesterolaemia. His advice to colleagues? Measure your health metrics daily to reach your goals.
In August 2015, Dr Tony Behrman attended a Discovery Health Thought Leadership event at which healthcare professionals were issued with Fitbits – wrist-worn physical activity trackers.
"My eyes opened. Wearing that Fitbit in the weeks that followed gave me real-time information about my physical activity levels - and particularly the amount of steps I was taking every day. While this may seem trivial information, it sparked a health turnaround from which I have never looked back."
Dr Behrman had, prior to the Discovery Health event, been taking Glucophage for the Type 2 Diabetes he'd been diagnosed with two years prior. "I had the side effects – Irritable Bowel Syndrome and nausea," he recalls. "Like many colleagues in the medical profession, I found it easier to be on medication, which could be altered up or down, than trying to address the underlying factors fuelling my ill health.
Career dissatisfaction linked to sugar intake
"The unhealthy way I ate led to the diabetes. It had everything to do with being unhappy in what I was doing. I was as happy as a lark for my first ten years as a GP," he says. "My second decade found me bored stiff. I would drive to the office and buy a heap of chocolates en route, consumed in full by the time I reached my surgery. Time dragged and I watched the hours inch forward all day. It took me a long time to make the move to medical management where I now find myself doing work that I love. I began to enjoy what I was doing, and began to exercise – but my eating habits remained a problem. I came from a chubby family and, at 94kg, was a very heavy cyclist. I'd do a strong ride, then put on all the calories I had burnt during dinner - and more. The first plate of dinner would go in mindlessly. It just had to be eaten. I only began to taste my food on the second plate – which had far too much on it."
"I cut my second dinner plate in half"
Once he had the Fitbit he began to measure his physical activity and compete against his own metrics. "The device rewards you with badges and motivational sayings and, as trite as they may seem, they really worked in keeping me motivated. It warns you when you haven't moved in an hour, and you feel that niggle when you see information that tells you you're doing badly," he explains.
He began heavily engaging in walking. First he reached 5000 steps a day, then 8000 then 15 000. "It's quite amazing, but even a sedentary person does up to 4000 steps per day, doing very little – simply walking to one's desk from the car, walking to get lunch and so on - 4000 steps in the bank for doing next to nothing. So make the effort to add a thirty minute morning or afternoon power walk and you've got another 5000 to 6000 steps in the bag. It was also very motivating to see that my Vitality Age was, at the time, 64 – a 'fitness age' one whole year younger than my chronological age of 65."
"As I gained awareness of my physical health, I reduced my caloric intake and my weight began to drop. At dinner, I'd skip the first 'autopilot' plate and go straight to the second 'mindful' plate - which I'd divided into two, so only eating half what I was used to," adds Dr Berhman. Four years later his eating habits remain mindful. "I've cut snacks out entirely. I have a moderate breakfast – say avocado and low-fat cottage cheese on a slice of rye bread. Lunch is a salad with a piece of fish and supper a salad or veggies with a small portion of carbohydrate and protein, such as fish or chicken. I limit meat to twice a week," he explains. "And, I don't crave sugar any more. I know I was eating it for solace. I still reach for chocolate when I'm upset so there's no question that's something I need to I manage – and I do it well now. I am very happy with my weight."
Metabolic illness corrects
Using his Fitbit, walking daily, getting his weight down by 20kg and changing his diet corrected his metabolic illnesses very well. "The Type 2 diabetes is gone. My formerly high cholesterol levels have stabilised nicely although a genetic triglyceride processing problem requires that I take a fibrate anyway."
Doctors in denial about their health
"I was recently at a dinner with a colleague who also has Type 2 diabetes, hypertension and is grossly overweight, with sleep apnoea and other respiratory issues. His stomach was resting on the table as he was telling me he couldn't lose weight - in between eating trifle and donuts. I do understand. I have empathy as I was once where he is now. It's ironic that we doctors are absolutely aware of what healthy living means, yet feel justified in doing things we would never advise our patients to do. Many of us smoke and drink in excess, eat very unhealthy diets and live sedentary lives. And those that do, would rather take our statins and anti-diabetes medications than make changes to lifestyle and other areas – taking meds is far easier. We cannot blame ignorance – we're in pure denial. Yet, it's not just about our health. We have a greater responsibility as healthy doctors go far in giving the right impressions to their patients. They see them as role models for adopting healthy lifestyles changes – which is critical in addressing the underlying causes of many lifestyle-related ailments patients present with."
For Behrman the turnaround came in wearing a light, easily accessible device that allowed him to measure change. "So advice to my colleagues is to get a wearable device of any sort, and to work to steadily get within 6 to 8% of goal weight. You'll never look back. Also, consider the Vitality Active Rewards for Doctors programme. You'll receive a host of rewards for engaging in healthy activities that are designed around busy healthcare professionals' lives."
Register for Vitality Active Rewards for Doctors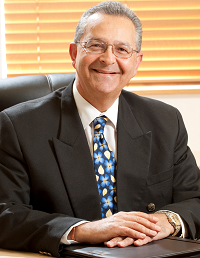 Dr Tony Behrman