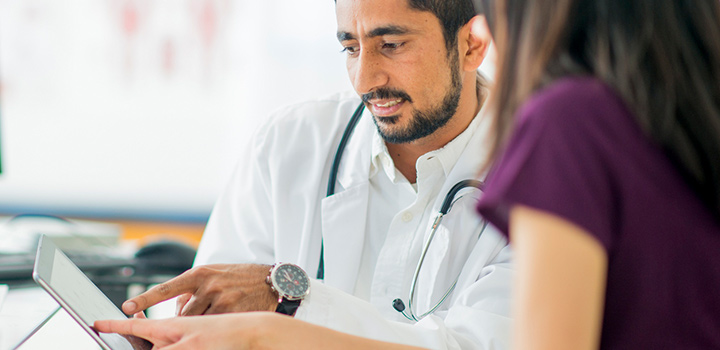 In the third of a series exploring the SA healthcare industry, Discovery Health CEO Dr Jonathan Broomberg explains how important it is that, instead of being passive patients, we become well-informed healthcare consumers. (Published: Sunday Times, 12 November 2017).
In last week's column, I wrote about Discovery's shared value health insurance model, through which we are actively collaborating with our members and their treating doctors to improve quality of healthcare, while also bringing down costs. A critical success factor in this shared value model is that all of us need to become well-informed healthcare consumers, rather than passive patients.
I often tell colleagues that the majority of us spend more time researching our next car purchase or cellphone contract than we do potentially life-altering medical decisions. This makes little sense. Medical decisions require care and the appropriate due diligence. Many procedures can pose significant risks, and should be done only if absolutely necessary and in careful consultation with treating doctors.
There is growing international evidence that active, informed healthcare consumers, working in close partnership with doctors, get better outcomes from their care than passive, disengaged patients. As a result, healthcare systems are seeking ways to encourage patients to become well-informed healthcare consumers, and for health professionals to treat patients as true partners in the healthcare experience, rather than as passive receivers of 'doctor's orders'.
Meaningful, accessible information is the key to creating informed healthcare consumers. At Discovery Health, we are working hard every day to provide as much relevant information as possible to our members. We collect detailed survey feedback of our members' experience during hospital admissions, and publish the results and hospital rankings on our website. Currently, about 15% of our members consult this data before they are admitted for elective surgical procedures. The question is - why not 100%?
We conduct similar patient experience surveys of care from GPs and share this information with the GPs. We also collect data on actual healthcare outcomes, including infection rates, re-admission rates and mortality rates in each hospital. We provide this feedback to all hospitals, and will soon publish this data for our members. To know what outcomes matter most to patients, we ask our members experiencing major surgery such as a hip or knee replacement, what their own experience is of the success of the surgery - focusing on issues such as their pain levels and physical functioning.
We also provide detailed medical procedure brochures to members before their admission, which contain useful information on the procedure such as potential risks, and what to expect before and after the procedure. This also assists doctors to ensure that their patients are well-informed when giving consent for the procedure.
Our Discovery HealthID application is a world-leading electronic health record that gives our members and treating doctors (with patient consent) a full view of their medical history. This improves the doctor's ability to diagnose and treat, and also empowers our members to track their treatment at all times.
Last month, we launched DrConnect, another world-leading health information platform for our members. This provides members with free access to a curated library of over 5.5 billion medical questions and answers provided by a network of over 105 000 doctors worldwide - a far better source of accurate medical information than "Dr Google". If the response from the library is inadequate, members can direct a question to the network and receive a personalised response within a few hours. Members can also schedule a virtual consultation with their own doctor, by video, audio or text, and can also subscribe to newsfeeds and checklists from medical experts around the world, relevant to their condition.
We will continue to invest as much as possible in sharing relevant information with our members, and their doctors, with the aim of improving the healthcare system for all its stakeholders. Ultimately, it is up to each of us to empower ourselves in our healthcare interactions. I know, from my own family's experience, that taking an active role can make a world of difference to the outcome of treatment, and I would encourage every one of you to move from passive patient, to active, informed, healthcare consumer engaging in partnership with your treating doctors.
Dr Jonathan Broomberg, Chief Executive Officer of Discovery Health
What's driving up our health care costs?
In the first, in a series of opinion-editorial published in Sunday Times and aimed at educating consumers about important matters in the South African healthcare sector, Dr Jonathan Broomberg, CEO of Discovery Health, delves into the key drivers of healthcare costs (Published: Sunday Times, 5 November 2017).
Fighting healthcare costs through shared-value
In his second opinion-editorial, Dr Broomberg's explains how Discovery Health is using the concept of shared value to fight rising healthcare costs. (Published: Sunday Times, 12 November 2017).