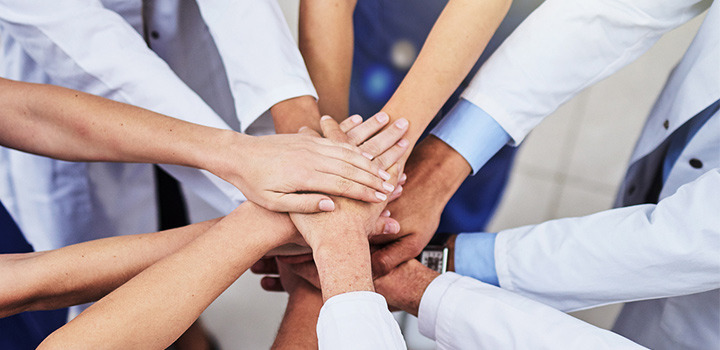 In the last in a series of pieces exploring the SA healthcare industry, Discovery Health CEO Dr Johnathan Broomberg explores the fragmented structure of private healthcare as a major underlying reason for inefficiency and overuse of healthcare systems. (Published: Sunday Times, 26 November 2017)
In a previous column, I mentioned that South Africans with medical aid are privileged to have access to one of the world's best healthcare systems. At the same time, we know healthcare costs are high and rising, putting pressure on budgets. One of the key drivers of these rising costs is inefficiency and overuse of resources, often with limited clinical impact. If we look at the underlying reasons for inefficiency and overuse, one major cause is the fragmented structure of private healthcare.
Simply put, general practitioners, specialists, hospitals and other providers work in silos - often alone or in small groups, with no formal relationship between them and the hospitals where they work. This impedes the flow of vital clinical information between health professionals, and leads to a fragmented care experience for patients and families. We can all attest to how stressful it is when someone close to us is in hospital. With no single professional coordinating treatment and many specialists involved, finding answers to questions and getting a complete view of what is going on can be challenging. Doctors, being extremely busy, have little time to communicate with each other, let alone with patients and their families. Once patients are discharged, it is also rare for their GPs to receive a discharge note, as was once standard practice. I do not believe that individual doctors or hospitals are to blame - it is the unfortunate result of the design of our private healthcare system.
It may surprise you to learn that most healthcare systems globally, and also our public sector, operate in a completely different way. In these systems, specialists, GPs and allied health professionals work in teams, usually as part of hospitals or clinics. This team approach has a powerful effect on both the quality and efficiency of care. Complex cases are discussed frequently, leading to better decisions. Wasteful duplication of scans and tests are avoided, since results are available to everyone. Patients and families also benefit emotionally from better communication, which is considered an essential part of the healthcare team's responsibility.
To their credit, some local specialists have developed team based care in private hospitals. Cancer care teams, for example, integrate surgeons, oncologists, radiation therapists, and other specialists involved in cancer diagnosis and care. This undoubtedly improves the quality of decisions and treatment, although patient-facing coordination is still lacking. We now need to scale this team based approach so that it becomes the standard of care across the private healthcare system.
Discovery Health is working hard to realise this vision. Our Care Coordination Programme focuses on the 2% of medical scheme members who have highly complex conditions, such as a severe stroke or head injury. These members and their families suffer when care is fragmented, resulting in poor quality of life and numerous, often avoidable, hospital admissions. Our care coordinators coordinate their care by liaising with health professionals, and arranging visits from HomeCare nurses where required.
This has had a dramatically positive impact. For members, healthcare results and quality of life have improved, and costs have come down. For example, we have seen an 18% reduction in hospital admissions, and a 50% reduction in the hospital re-admission rate within 30 days.
Following this success, we have taken a similar approach to coordinating the care of our members with dementia and related problems. Their doctors and other professionals have regular virtual conferences to review their care and medications. Patients are being monitored more closely, need fewer medicines leading to fewer side effects, and anxious families have greater peace of mind. We are now aiming to replicate this approach in hip and knee replacements and other major surgical procedures, and eventually to expand this approach across the healthcare system.
Team-based care is a win-win for all stakeholders. It improves care, gives families comfort, and improves results and working conditions for health professionals. It also increases efficiency and reduces costs. It is time for private healthcare to become a team sport.
What's driving up our health care costs?
In the first, in a series of opinion-editorial published in Sunday Times and aimed at educating consumers about important matters in the South African healthcare sector, Dr Jonathan Broomberg, CEO of Discovery Health, delves into the key drivers of healthcare costs (Published: Sunday Times, 5 November 2017).
Fighting healthcare costs through shared-value
In his second opinion-editorial, Dr Broomberg's explains how Discovery Health is using the concept of shared value to fight rising healthcare costs. (Published: Sunday Times, 12 November 2017).