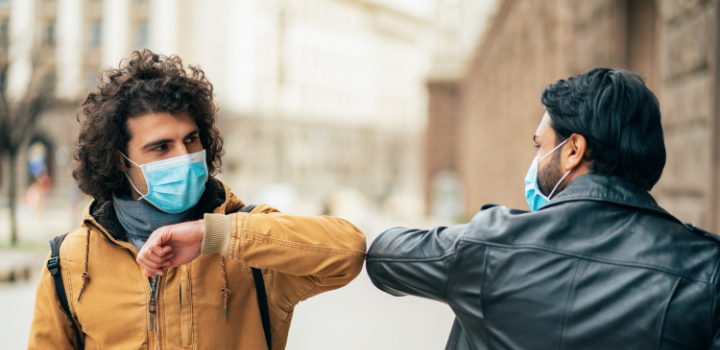 Superspreader events aren't limited to large gatherings only. We may assume a superspreader event is one where many people are together and we are safe when in smaller groups. However, any event where half the participants contract COVID-19 can be classified as a superspreader event - as these case studies show.
Case study: Hike in the Drakensberg
A group of 6 in their thirties booked a hike in the Drakensberg so they could see in the New Year from the outdoors. They travelled to the starting point of their hike in two cars and wore their masks when paying at toll-booths. One of the cars stopped at a petrol station and two passengers left the car to use the bathroom and buy some refreshments for the drive.
The group arrived at their accommodation at the foot of the mountains - as small, self-catering facility that slept 12 in total, in separate four-bed rooms. They used the communal bathroom and kitchen before setting off on their two-night, three-day hike through the breathtaking scenery, fit and ready to tackle the steep ascents. They occasionally saw other small, isolated groups on the path.
After completing the hike, they drove directly to a private home to join another couple for an additional few nights' holiday. It rained solidly for the next three days and nobody left the house until it was time to return to Johannesburg. They travelled back in three cars - two with one couple in each and the third with two couples (four people).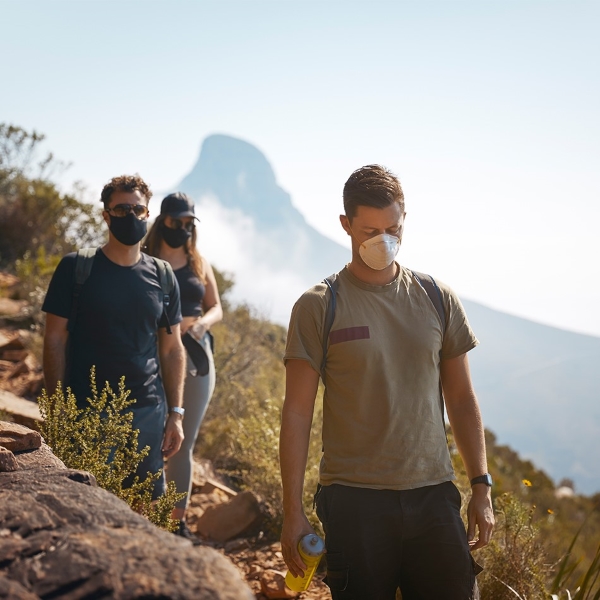 On arriving in Johannesburg, the driver of the car with four passengers started to feel signs of a sore throat. Within two days, he experienced an intense fever and body aches and immediately went for a COVID-19 test - which came back positive. His wife, who was with him on the hike and car journey, displayed the same symptoms two days later and also tested positive for COVID-19. Within two more days, the couple who had travelled home with them also showed symptoms and tested positive - which means 4 of the 8 had contracted COVID-19.
This is a reminder that the risk of contracting COVID-19 remains, even if you wear your mask, sanitise regularly and undertake what you think are safe, outdoor activities.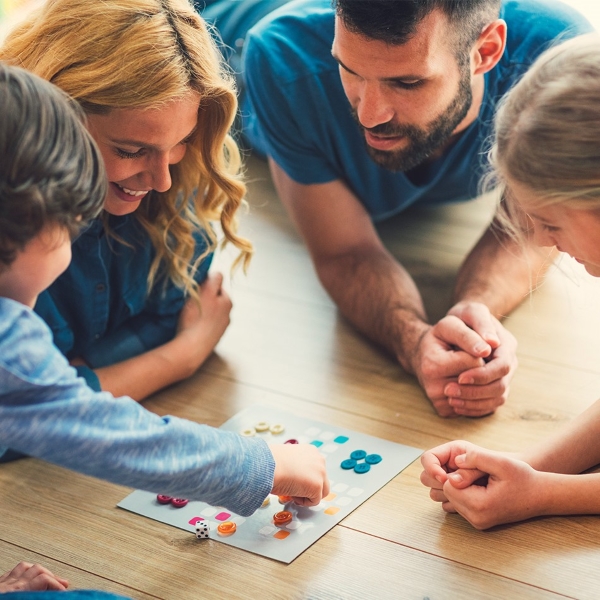 Case study: Camping in the Pilansburg
After many weeks of lockdown, a group of 8 friends, all in their early twenties, decided to go on a short camping trip, as they thought this was probably the safest way to spend time together. They set out for their two-day camping adventure in the Pilansberg area and followed the recommended safety measures, like wearing a mask and keep a safe distance from each other.
They were the only people at the campsite and slept in separate tents. The only time they were at risk was when going to the public bathrooms and while they were eating. They enjoyed their weekend of relaxing and playing boardgames, and nobody had any symptoms on the Sunday when they left for home.
Two days later, one of the group experienced fever and flu-like symptoms and decided to go for a COVID-19 test. His result was positive and he informed everyone in the group he'd gone camping with. They isolated themselves decided to only test for COVID-19 if they started feeling ill.
Towards the end of the following week, 7 of the 8 friends had tested positive. One of them had no symptoms but had to get tested for work. She says, "You look out for the symptoms and try to enjoy your life as much as you can, while keeping safe. Many people think because they don't have symptoms they aren't sick and can't harm those around them. I never felt sick and automatically assumed that meant I didn't have COVID-19. I am so grateful I had to get tested and, because I chose to self-isolate, that none of my high-risk family members were exposed."
Case study: Dinner for 8
A group of eight 30-something friends who worked at a private game reserve in Sabi Sands made plans to have dinner and catch up after the festive season. The group was a mix of employees who lived at the resort or had travelled to be there for work early in the year.
They had all been cautious over the festive season, limiting contact with others and staying home with immediate family. But, two days after having dinner together, seated outside, 4 of the 8 were showing symptoms of COVID-19. Within four days, all had tested positive.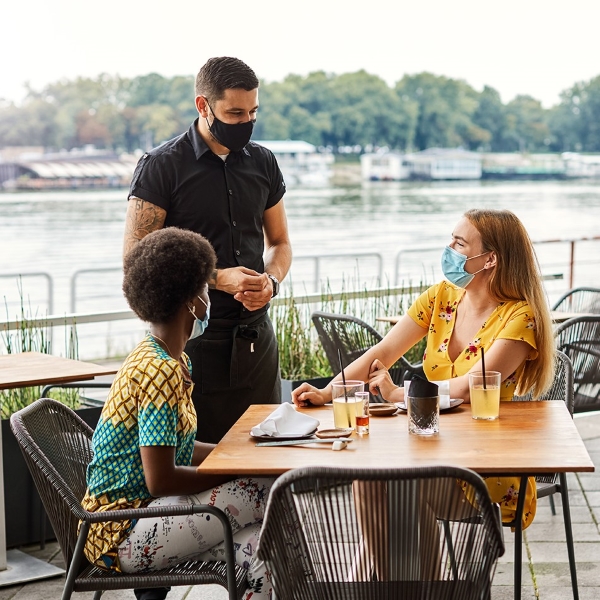 What these case studies show is that our decisions affect everyone we come into contact with.
The tough questions we have to ask ourselves are:
Are the actions I'm taking safe?
Is what I'm doing really necessary?
Could this activity be a superspreader event?
Am I sure the people I'll be with have not been exposed to COVID-19
If you're going to be indoors, social distancing could be more difficult. If the venue doesn't have fresh air circulating, there's a higher risk of infection. If people are talking a lot, shouting or singing, virus particles can spread through the air more easily. If you're dining out, people won't be wearing masks. There's a lot to think about!
Take our 1-minute quiz to understand your risk of exposure.
There will always be a greater risk of exposure to COVD-19 when we're away from home. To keep yourself and your loved ones safe, only participate in activities that are necessary and always take precautions - wear your mask, practise social distancing and wash or sanitise your hands regularly.