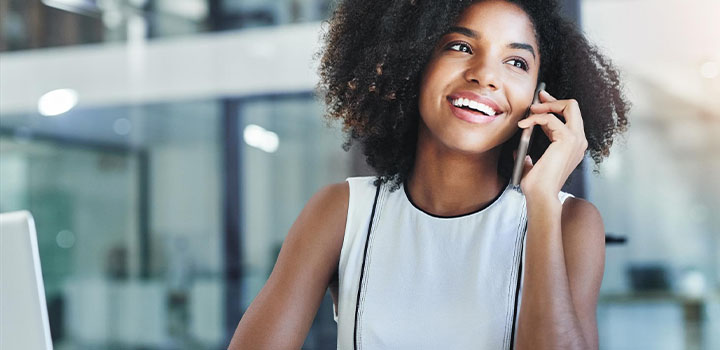 The internet – How it has changed the way businesses operate and how customers engage with products and services.
Supply and demand principles have been dramatically re-shaped as the world wide web has evolved. If your business hasn't adapted for integrated digital market operations by now, it's safe to say it's not being seen by all that many.
Whether a business is large or small, has digital components or is entirely reliant on these technologically innovative features and touchpoints, being online is no longer a new market to tap into – it is the market.
Doing business in a growing digital market
Online growth has been exponential. In the last few years, it was estimated that nearly 64% of the South African population were internet users. Projected growth estimates that usage will increase to around 81% by 2023.
Currently, the country has more than 36 million active internet users, and is steadily climbing towards that projected increase. What's even more interesting is that around 95% of these individuals access the internet regularly via mobile.
Arguably, one of the main drivers for this is social media. With numerous platforms drawing the masses, businesses have increasingly needed to be present for these 'digital conversations'. The platforms themselves consistently adapt to accommodate business marketing and advertising functionality as the need increases every day.
Ecommerce activity is also on the exponential growth path. According to a recent Global Web Index report, around 91% of active internet users in the country between the age of 16 and 64 search for products online, using any device. At least 90% of these go on to visit an online retail store or service site, and at least 56% make a purchase.
Quite simply, business is booming online.
New-age networking for businesses
Along with supportive infrastructure, to grow and survive in today's world, businesses need access to reliable data sources, while costing in affordability.
This new-age means of networking is imperative for business growth, especially for smaller enterprises. For many smaller businesses, digital tools and platforms are often a more cost effective way of reaching customer bases, making it a critical infrastructure to build upon.
SMEs (small and medium sized enterprises) are estimated to make up around 90% of the country's formal businesses. These businesses contribute around 34% of the country's GDP (gross domestic product). With so many relying on digital means, data and broadband needs to be stable, reliable and affordable.
Keeping businesses in the digital game for enhanced growth
Operating digitally is not without risk. As business demand for online operation increases, so too does the risk of cyber attacks which can lead to business interruption and even business failure. Discovery Business Insurance offers comprehensive cover that protects against a variety of risks that can hinder business growth, including unique covers and benefits tailored for the risks facing businesses today.
With the increasing need for businesses to have a digital footprint, and grow through the ever changing demand, access to data is critical. That's why Discovery Business Insurance has recently partnered with MTN where Business Insurance clients can get up to 50% cash back on their monthly business data costs.*
*Disclaimer: The cashback is limited to a maximum spend of R1 500 on a qualifying MTN business broadband package, and cannot be greater than your monthly non-motor premium.
The benefit is structured to allow businesses an opportunity to improve operational needs in an increasingly digital world. With the cash back earned, businesses can now keep the cost of data low while they benefit from one of the most crucial means to enhance communication with customers and drive growth long into the future.
To find out more on how to qualify for and sign up to this exciting new benefit, click here.
Learn more
About business insurance from Discovery
We understand that different businesses have different needs. That's why we give you comprehensive, yet flexible, insurance cover that is tailored to your business and considers the business risks you face in a modern, fast-paced world. You'll get business insurance that is driven by technology and built on a model that shares value for managing your business well. Through our partnership with Endeavor South Africa you'll have access to a diagnostic tool that will help you identify key areas of development so that you can grow your business. In addition, you will get access to service providers, at a preferential rate, who can help your business develop in the right direction. To find out more, speak to your broker or contact us and we will help you.