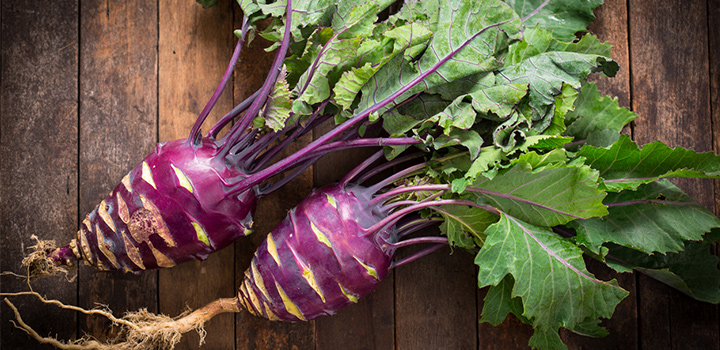 There are many lesser-known veggies that are often overlooked, but are just as good for you as those cool cucumbers and showy carrots! Here are some, and ideas on how to use them.
This Sunday, 24 September, marks Heritage Day in South Africa - a chance to embrace diversity and, perhaps, a day to explore things in common, but out of your comfort zone. While you'e doing that, suggests Terry Harris, a dietitian at Discovery Vitality, why not extend your goodwill to your grocery basket?
"Vegetables and fruit contain plenty of beneficial nutrients, including vitamins, minerals, fibre, and phytochemicals, which are plant compounds that help protect against cancer," she says. Here's a quick guide to some unusual vegetables, and what to do with them.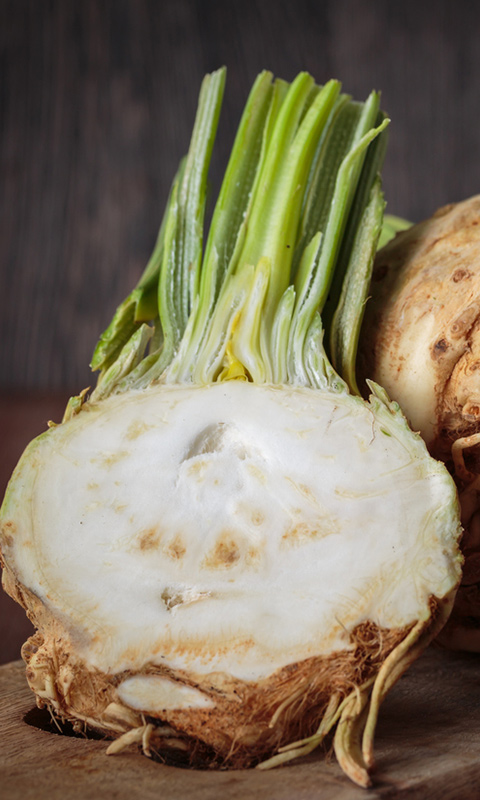 Save a spot for celeriac
Knobbly, mottled beige in colour and oddly-shaped, celeriac is the ugly duckling of vegetables that transforms itself through cooking. Its celery-like flavour has nutty overtones, and as a root vegetable, it takes well to roasting, boiling and mashing.
To use: Peel, cube, boil and mash to incorporate into a veggie burger patty. You can also roast and puree celeriac to serve with any type of fish.
Fancy some fennel
This mildly sweet herb is equally tasty raw or cooked. Its light, feathery leaves and yellow flowers have the distinctive flavour and fragrance of liquorice.
To use: Thinly slice and add to salads for a refreshing crunch, or braise with apples and pair with chicken.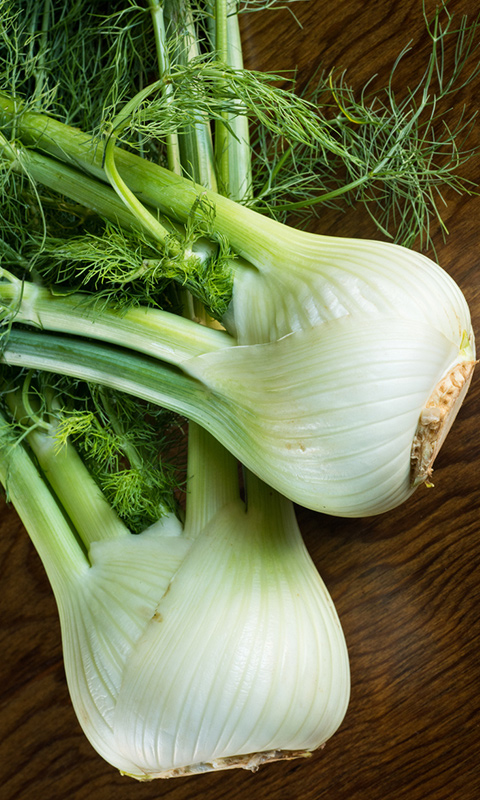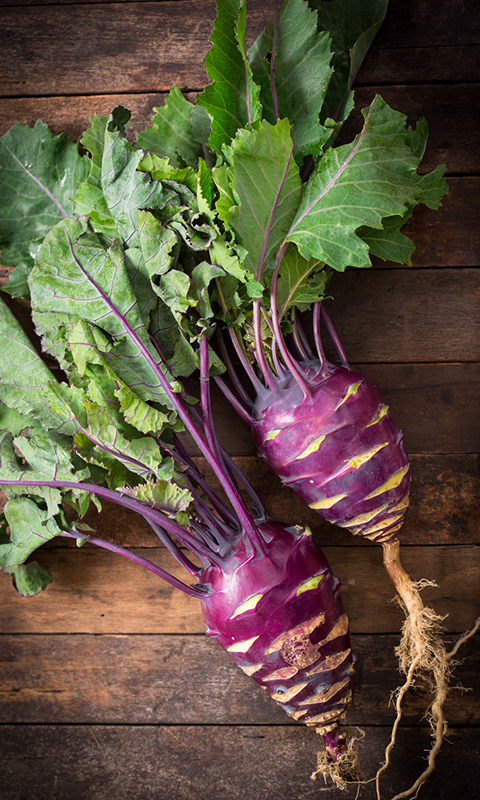 Cuddle up to some kohlrabi
Stout and squat, with antenna-like shoots, kohlrabi is part of the cabbage family and also comes in green and purple varieties. It is similar in texture and taste to a broccoli stem or cabbage heart, but milder and sweeter. Both the stem and leaves are edible.
To use: Grate the raw vegetable for use in a slaw, slice and add it for crunch to a stir-fry, or roast it and add to pasta.
Bite into a Belgian endive
Belgian endives are leafy vegetables that form part of the chicory family. They have narrow, creamy white or pale yellow spear-shaped leaves that wrap tightly around the head.
To use: The crisp leaves of a Belgian endive can be eaten raw (as you would lettuce) in salads, sandwiches or wraps. You can also sauté it in olive oil and enjoy it as a side to grilled fish or chicken, or dip the leaves in hummus and enjoy it as a snack.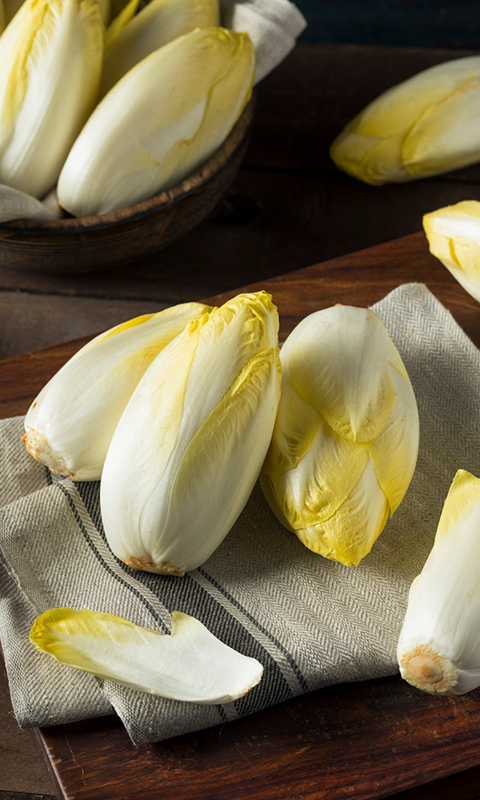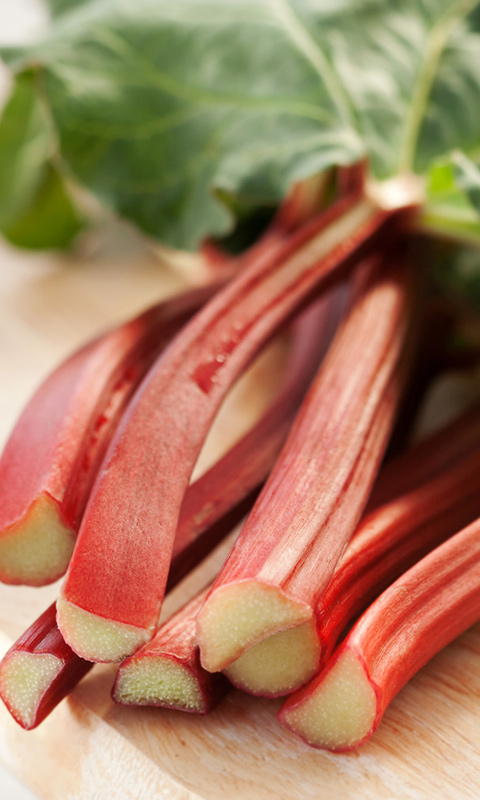 Let rhubarb rub off on you
Rhubarb has distinctive red stalks. Its bright green leaves shouldn't be eaten, as they are high in oxalic acid and will make you ill. However, the stalks are perfectly safe.
To use: Rhubarb works equally well stewed in desserts or as an accompaniment to meats. For desserts, choose stalks that are deep red, as these are sweeter and will cut back on the amount of sugar needed to combat its tartness.
Taking a chance on these unusual veggies will do more than broaden your palate. The intake of fruits and vegetables is associated with many health benefits, including a lower risk of heart disease, stroke, type 2 diabetes and certain cancers.
"For good health, eat a minimum of five portions (400 g) of vegetables and fruit a day," Harris recommends, "with one portion being about half a cup of fresh vegetables or fruit. Try your best to get your veggies whole, local and in a variety of colours."
So be bold and take the long weekend to experiment in the kitchen. Follow a recipe, discover the delights of vegetables you've never tried before, and share your skills with friends and family this Heritage Day.
Recommended for you by Vitality
Looking for more healthy tips and tried-and-tested recipes?
South African soil abounds in fantastic produce all year round, and the Vitality HealthyFood Studio seasonal delights course explores some lesser-known fruits and vegetables and help you to create delicious, healthy meals, throughout the year.
Picking pickled peppers and Peter Goffe-Wood's brain
As an acclaimed restaurateur, author, food critic, TV and stage personality, not to mention a celebrity judge for MasterChef SA and the Diners Club 50 Best Restaurants in the World, it's clear that a chef's toque blanche is just one of the many hats that Peter Goffe-Wood wears.
Spring-clean your eating habits this September
One way to practice sustainable eating is to plan and eat meals according to the season. Doing so saves money, energy and lets you enjoy foods at the peak of their flavour. Here are 10 tips to get you eating more sustainably, plus a reminder of seasonal fruit and veg to buy this Spring.