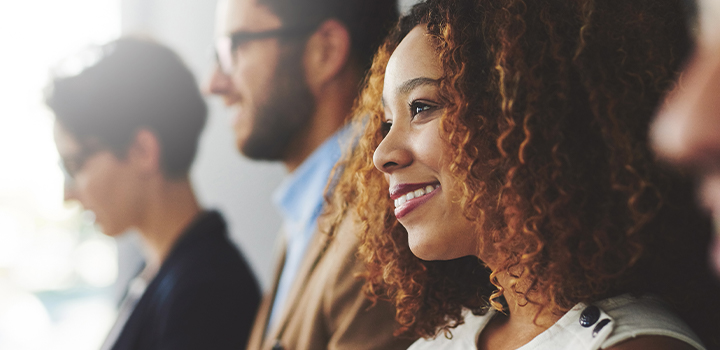 It is important that employers understand the cost of present but disengaged employees on business and ultimately the impact of poor health on a company's bottom line.
Poor health is costing employees their productivity. Anyone who has been to work while ill, slightly under the weather, feeling blue or simply mentally disengaged is an example of how presenteeism can affect productivity. We simply do not perform well if we are not feeling our best, even if we happen to be sitting at our desks, behind our laptop screens.
"By definition, presenteeism refers to being present at work but being limited in some aspects of job performance by a health problem, which leads to reduced productivity and below-normal work quality," says Nonkululeko Pitje, Head of Healthy Company at Discovery Health.
These health problems range from physical health, to mental health issues including depression and anxiety, which she says are becoming more prevalent in the global workforce. And, there is a quantification of being present but not performing at peak, which shows the implication of presenteeism on a company's bottom line.
Recently, Stats SA put the cost of presenteeism at R89 billion, for South African companies. This is 5% of Gross Operating Profits (GOP), based on the Gross Domestic Product release for Q4 of 2017. Combined with absenteeism losses, ill health in one form or another, costs the country R122 billion or 6.5% of GOP. The figure is sobering.
It is a worldwide phenomenon, though. According to a series of healthy workforce surveys conducted by Vitality in the United Kingdom, employees lost 13.6% of their working hours due to absence (1.2%), but mostly due to presenteeism (12.5%).
This translates into an average loss of 35.6 days of productive time per employee, per year. These rates seem to be worsening, since this measure has increased consistently by 12% in the last four years.
Curbing presenteeism and the associated costs
Discovery conducted a survey of the British workforce which showed the difference that a year of lifestyle and health interventions had on the productivity of employees (See graph 1 below).
"We tracked employers and employees who started to address their presenteeism issues by encouraging and adopting healthy habits - including tackling obesity, smoking, lack of exercise and sleep. After just a year, the changes in lifestyle and productivity showed that employee health and lifestyle choices are a key driver of work impairment, and presenteeism dropped significantly in those who addressed their health issues, says Pitje.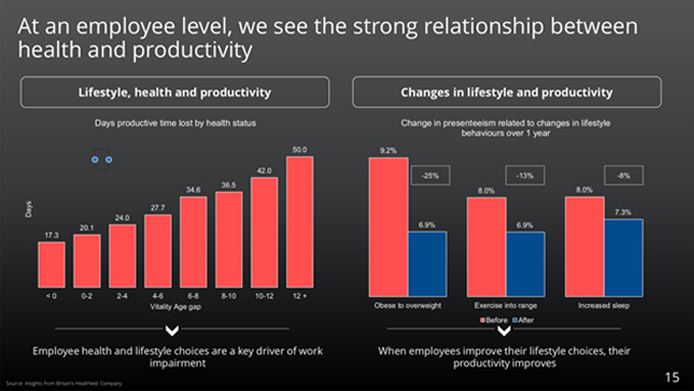 "These included simple interventions such as eating well, exercising more, reducing stress and getting more rest, which were encouraged via the company wellness programme. It sounds obvious, but the data shows that employers and employees are not doing enough of this, which is why there is an upward trend in illness and lost productivity over the years. As employers, we need to ask ourselves how we can positively intervene in the health of our employees, for the better of our business but the country as a whole," Pitje says.
Discovery for Business
Employers benefit significantly from a healthier workforce. Find out more about our comprehensive Employee Benefits for businesses.