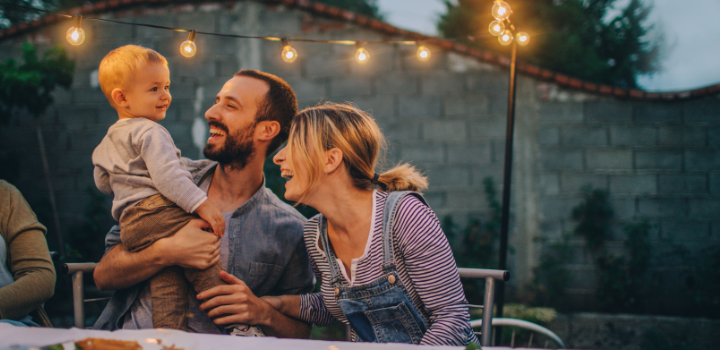 Discovery Life is celebrating! It's been 20 years of innovating the life insurance industry and providing protective risk cover to South Africans. What if we told you that you could get more value out of your existing life cover today?
Many of our policyholders have been along with us for much of the time we've been creating better ways to enhance and protect lives. We're grateful to all of our clients who have chosen to see life insurance in the same way as we do, having joined us along the way.
"Each and every one of our clients has formed some part in helping us to build our business," says Discovery Life Deputy CEO, Gareth Friedlander. "Protecting our clients' lives comprehensively has been the reason behind the innovations we've incorporated into our business and they've also been able to benefit from it."
"To date, we have paid more than R31 billion in life insurance claims, and through our integrated health and wellness programme, Vitality; we've been able to lower peoples' mortality risk by as much as 53% - simply by encouraging clients to live healthier lifestyles."
It's been an incredible journey, and since it's our 20th anniversary, we could think of no better way to celebrate than to help our loyal clients get more value form their Life Plans.
How can you get 20% more from your Life Plan this year?
The dynamic approach of the business's Shared-value Insurance model has evolved over the years to increasingly empower policyholders to gain as much benefit as they can through improved behaviours that become healthier lifestyles.
We know that life itself, ebbs and flows. It's constantly moving and changing. That's one of the key reasons life insurance should be, at its core – flexible and adaptable. It's also the best way to remain relevant – especially during a time something you never foresaw coming, happens. Risk protection is precisely for that unexpected "something".
"Our business model is able to be both flexible and relevant; while achieving growth which can be shared with our valued clients," says Friedlander. "Since we're celebrating two decades' worth of achievements, we want to thank our most loyal clients with a little added value."
For a limited time, clients can get an additional 20% discount on increased cover or adding on a qualifying benefit. In this way, premiums are reduced for up to three years, depending on how long a plan has been active. The longer a client has had their policy, the longer their 20% discount can last.
The 20% loyalty discount is available on all personal Life Plans (Smart, Essential, Classic, Purple and Dollar) and can be applied to a principle policyholder and their spouse's;
Life cover
Severe Illness Benefit
Capital Disability Benefit
"All of our clients will receive this celebratory discount in addition to the normal Integrator premium discounts that are normally applicable on their policies," adds Friedlander.
"So, if you've had a policy with us from or before 1 June 2020, we'd like to extend a heartfelt thanks to you for being part of the Discovery Life journey, and reward you with additional value we know you can definitely benefit from," he concludes.
To learn more about how this benefit can best work for you and your life plan, contact your financial adviser today.
Discovery Life Limited. Registration number 1966/003901/06, is a licensed insurer, and an authorised financial services and registered credit provider, NCR Reg No. NCRCP3555. Product rules, terms and conditions apply.
Get a life insurance quote today!
Discovery offers you and your family flexible personal financial protection at a cost-effective premium and we reward you for living a healthy life and managing your finances.