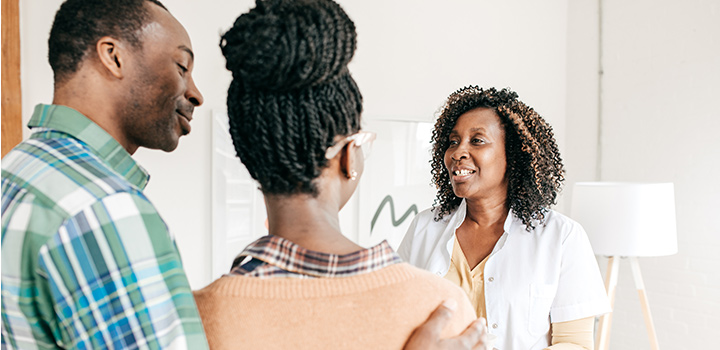 You've set your goals and drawn up a budget, and you're well on your way to being a person who saves to reach financial security. Then, suddenly, your whole family has the winter sniffles and there are healthcare costs your medical scheme doesn't cover.
As healthcare costs continue to rise, take a closer look at the amounts you pay yourself to see how much is eating into your monthly budget. Below are six tips to help you manage your healthcare cover and keep these out-of-pocket expenses to a minimum.
1. Know your health plan
Understand what you're covered for and at what rates. Does your health plan cover you at the National Health Reference Price List (NHRPL) rates or at a higher rate? Medical schemes pay healthcare providers who charge NHRPL rates directly. Read through all the information you receive from your medical scheme, use their website and talk to your financial adviser about what you're covered for.
2. Know what rates your doctors charge
Don't be embarrassed to discuss money with your healthcare provider. When you make an appointment, ask what rate your doctor charges and whether there are any co-payments you will have to make. That way, you can make informed decisions about how you're spending your healthcare funds.
If affordability is your concern, it might be better to shop around for a provider who charges NHRPL rates. If visiting a specific doctor is more important to you than cost and you're happy to pay more, you'll know upfront exactly how much you'll be paying.
3. Tap into any network arrangements your medical scheme may have with GPs
Some medical schemes have network arrangements to pay participating doctors directly. This reduces administrative hassle and keeps costs down for members. Again, read all the information you have access to about your medical scheme and make use of their online tools to find out who the network providers are before you book an appointment.
4. Your medical scheme's payment arrangements with specialists benefit you too
If you visit a specialist your medical scheme has a payment arrangement with, you won't have to make any co-payments. If you choose to see another specialist, you may need to pay upfront or pay a portion of the costs yourself – depending on your plan. Look on your medical scheme's website, read all the information you have about your health plan or contact their call centre to find out what your options are. Also, don't be afraid to discuss and agree rates with your specialist.
5. You can avoid co-payments on medicine by using network pharmacies
Some medical schemes have pharmacy networks that don't charge co-payments for medicine on the scheme's medicine list. This lets you enjoy full cover and avoid co-payments when claiming for medicine. Find out if your medical scheme has pharmacy network arrangements so you can save as much as possible on your medicine spend.
6. Pay cash for over-the-counter medicine
Don't claim for over-the-counter headache tablets, cough preparations and the like from your medical scheme. Paying cash will help the money in your medical savings account last longer and prevent your self-payment gap from increasing (if you have these on your plan). This way you'll have funds available if you need more serious, more expensive out-of-hospital treatments.
This article is meant only as information and should not be taken as financial advice. For tailored financial advice, please contact your financial adviser.
Digital healthcare – helping you save money
When you're trying to manage your healthcare expenses, there could be times when you're not sure if a concern is worth the cost of a doctor's visit. Discovery DrConnect gives you access to trustworthy, high-quality medical information without having to visit a doctor. Through the Discovery app and website, you now have access to:
Ask a doctor: A growing library of over 5 billion doctor-created answers to medical questions. You can also get a personalised answer from a doctor, at no additional cost to you!
Health goals: Doctor-created tips and checklists to help you meet your health goals and manage your chronic conditions.
Your doctors: Virtual follow-up consultations with participating doctors you've seen in the past 12 months, using voice, video or text, paid from your applicable day-to-day benefits and saving you time and money.
If you're a Discovery Health Medical Scheme member, you can get access to DrConnect online or you can download the Discovery DrConnect app now.
Be network-savvy to avoid unexpected healthcare costs
No one likes unexpected costs and extra admin if they can help it, so it makes sense to take advantage of healthcare networks whenever you can. By tapping into network arrangements, you can cut down on unexpected co-payments. Here's how.