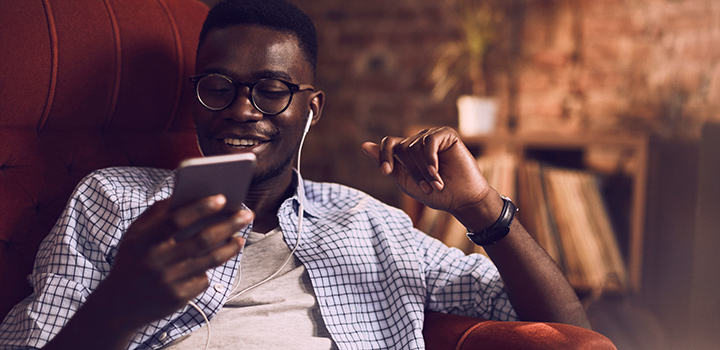 Living in a pandemic makes us more reliant on technology and online tools to work, shop and socialise. Unfortunately, this also increases our exposure to cyber criminals who want to mislead and loot unsuspecting victims. Your first defence? Get clued up on the latest scams.
One of the main virtual tactics to exploit people is phishing. Like the word suggests, it is electronic or online communication you receive that baits you into thinking you are dealing with a trusted person or business. The message you receive lures you into clicking on links and providing personal and financial information, like usernames or banking details, that could lead to theft and other fraud against your business or on your personal accounts.
Be aware of the latest scams that may cross your screen
Cyber-criminals are skilled at playing on emotions and knowing which buttons to push to get what they need through the various types of cyber-attacks and phishing scams. So if an email or any other communication makes you feel anxious, fearful or happy, be cautious. You also have to understand how these scams can affect you when it comes to banking and other Discovery services.
The threat is very real and there has been an increase in scams linked to COVID-19 in recent months ? including a scam that offers financial relief through the file-sharing service, Dropbox, as well as a false WhatsApp group under the name of Discovery Invest. Read more about these and other recent scams here.
Steps to not taking the phishing bait
Hackers are upping their game and phishing emails look more real. Never think you cannot be fooled by phishing or other online scams ? these scams are becoming more sophisticated and will increase even further in this time.
When it comes to your online security, don't rely only on your company's IT security measures to keep your information safe - protecting personal and business information starts with you. Remember, it is extremely important that you:
Never store your login credentials on your browser.
Never click on links or download attachments you weren't expecting. Never do something that you would not normally be asked to do over email.
Never share you OTP and PIN via a call. We will never call you to ask for your personal information.
Check the domain and who sent the email. Remember, even if the domain is from your organisation, small changes could mean the email goes to another domain.
Check the sender's information, including their email signature and role.
Look out for spelling errors, grammar errors, and odd sentence structures.
Be suspicious if they want you to act as soon as possible. When in doubt, always call the sender to confirm the validity of the email.
Always let your IT department know when you receive something suspicious.
Protect your devices, including tablets and cellphones, by installing anti-malware (short for malicious software) and antivirus software.
The best protection is to always check everything. Online communication and services are convenient for us, but it's just as convenient for fraudsters. So remember that online scammers are everywhere and can turn every situation into an opportunity to get your valuable business and personal information.
While
working from home,
be sure to:
Follow the safety protocols you would follow at work
Use your work account and if you need to log in using a virtual private network (VPN), always use it and don't allow access to others.
Use unique, strong, and different passwords.
Be extra protective of sensitive information and lock your computer.

Secure your workspace and maintain digital security
Change your router's default username and password and keep all your software updated.
Work in a private space and use approved hardware, software and other resources that are updated with the latest security.
Don't let lockdown leave you vulnerable to cybercriminals
While self-isolation will keep you safe from the dreaded COVID-19 virus, it is up to you to keep yourself, your family and your company safe from digital scammers and hackers who will be looking for any opportunity to take advantage of you during this time.


Shopping online - keep your money safe
In today's fast-paced, digital world, shopping online is not only easy, but also convenient. But how safe is your money and personal information really?