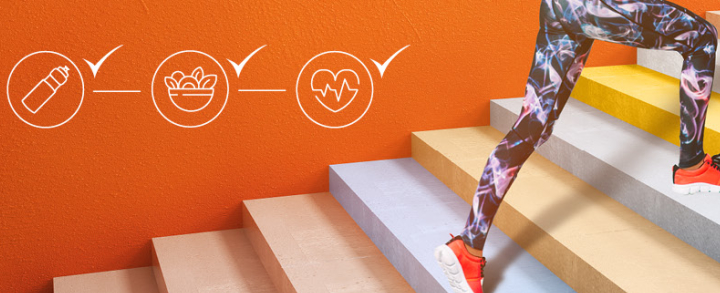 The Vitality Active programme encourages and rewards you for living and driving well. Here are your contributions for 2019, as well as general updates for next year.
Your contributions for 2019
The Vitality Active monthly membership contributions for next year are as follows:
Vitality Active
Member 18 - 29
R45
Member 30+
R65
Other Vitality rates
Vitality Health Check
Up to R229
Vitality Fitness Assessment
R425
Vitality High Performance Fitness Assessment
R425
Product Updates
Here are some updates you need to be aware of for 2019:
1: Points for tracking step activity
From January, you will earn up to 1 200 Vitality points every month by tracking step activity. All step activity will continue to count towards your Vitality Active Rewards goals. You can also earn Vitality points for fitness activities by participating in a free parkrun or myrun, going to gym and tracking activity with a fitness device.
2: Earning points with Run/Walk For Life
The Vitality Run/Walk For Life benefit will come to an end on 31 December 2018 as both companies pursue their individual strategies. From 1 January 2019, you can still earn up to 300 Vitality points for every Run/Walk For Life event you complete, however, you'll have to join Run/Walk For Life as a self-paid member to qualify.
Some of these rates may change during the course of 2019. You will be advised before this happens. Please keep visiting the website to stay up to date on specific 2019 rates and updates.