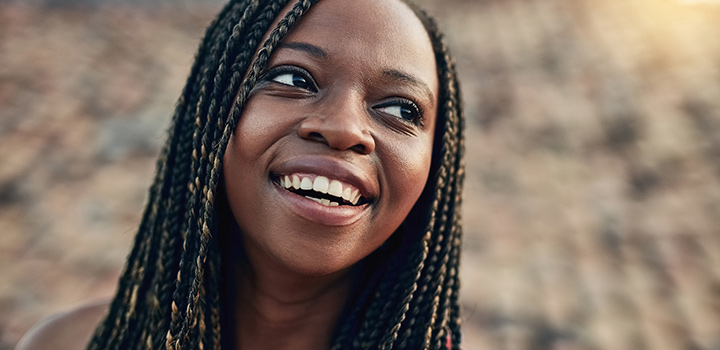 Everyone needs Life Insurance. Regardless of our roles in the household or society. This women's month we focus on women: Women's lives are valuable and need to be protected.
"A woman who knows what she brings to the table is not afraid to eat alone." - Unknown
Think about all the women in your life – your mother, grandmother, sister, teachers, friends, girlfriend, colleagues, boss or your wife – or think about yourself.
Now, try to imagine a world without you; a world without all the beautiful women that make it go round. Who would kiss scraped knees, teach us how to live with integrity, or solve everyday problems with precision and logic?
What would life be without you – a strong, powerful, enigmatic, integral part of society?
"I am a Woman Phenomenally. Phenomenal Woman, that's me." - Maya Angelou
It doesn't matter who you are or what you do for a living - whether you're a CEO, a stay-at-home mom, a freelance writer in the gig economy or a boxing coach - your life is worth more than you know, and you need to protect it.
If you are a stay-at-home parent, you know that contributing to a family is about so much more than just making money. Think about all the thousands of rands' worth of labour you perform in a year: maintaining the household, organising and planning everyone's schedule, chauffeuring everyone around and making sure that the family maintains a healthy, balanced lifestyle.
What would happen if you were no longer there to hold it all together? What if you became severely ill and could no longer be the breadwinner or caretaker of your family?
"I got my own back." - Maya Angelou
That is why it's so important for women from all walks of life, in all stages of their careers, and of all ages to invest in life insurance.
Our research has shown that women are more likely to get cancer than men. Cancer is most prominent among women in the age groups of 41 – 50 and 51 – 60, but these days, younger women are also claiming for cancer. If we break it up according to age groups, we see that:
33% of women between the ages of 21 – 30 are claiming for skin cancer.
34% of women between the ages of 31 – 40 claim for breast cancer, while 21% claim for skin cancer.
53% of women between the ages of 41 – 50 claim for breast cancer and 19% for skin cancer.
48% of women between the ages of 51 – 60 claim for breast cancer.
24% of women older than 60 claim for breast cancer and 11% suffer from other female cancers.
Women of all ages are exposed to the risk of breast cancer. It could happen to anyone, and when it does, you'll want the strength to fight what's coming, and the certainty that your family will be taken care of while you're winning a war.
It's not enough to say "my husband's life insurance will cover me" or "I don't need life insurance, I'm just a housewife". There's nothing "just" about you. Your life is important. It's time to apply the "me first" airplane rule to your own life – take care of you first, before you can help others.
"Your feminist premise should be: I matter. I matter equally. Not 'if only'. Not 'as long as'. I matter equally. Full stop." - Chimamanda Ngozi Adichie
Women, protect your life with life cover
With Discovery Life, you can make sure that you and your family will have funds available to help with any lifestyle changes that may occur in the event of a severe illness.
Discovery Life's Lifetime Severe Illness Benefit includes:
A minimum payment of 100% of their insured amount for Standardised Critical Illness Definitions Project (SCIDEP) conditions.
Whole-body coverage that is traditionally reserved for tiered severity products.
Cover for 17 in-situ cancers to help you receive the care you need to prevent cancer from progressing.
Financial protection following a severe illness in the form of a payment up to 215% of your sum assured.
A cancer relapse benefit, a market-first feature, which allows you to claim up to 365% of your sum assured for a series of related cancers.
I'm interested in…
Your Discovery Life dictionary
Discovery Life is committed to helping South Africans improve their financial literacy. Here's a handy guide to common terms, products and benefits we use when communicating with our clients.
Boosting your retirement savings through shared-value life cover
Life cover that allows you to get a substantial portion of your premiums back by encouraging and helping you to get healthy and stay healthy lets you benefit while you are still alive. Here is how Benna Koorsten boosted his retirement savings by R2.7 million.