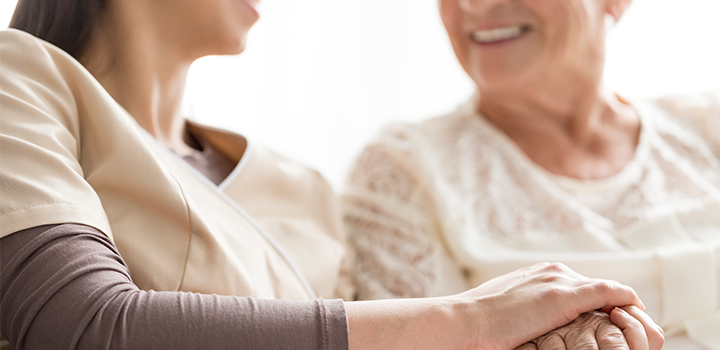 After 16 years of working for Discovery Health in various clinical positions, Ineke Gietzman's found her calling in palliative patient care as a Care Coordinator on the Advanced Illness Benefit (AIB) Programme.
Ineke works to ensure that people with life-threatening cancers live their last days with quality of life and dignity. In the world of healthcare funding, Ineke's role is an innovative one.
Patients are referred to the AIB program by their doctors. Care Coordinators like Ineke manage all elements of the application, funding and referral to the local Hospice (where geographically available). Ineke pulls together a case-specific, multi-disciplinary team for each patient - a powerful scaffold of doctors, social workers, nurses, counsellors and more. One Care Coordinator is assigned per patient and manages all administrative elements.
"We feel strongly that the family and patient should have one point of contact with their medical scheme so that they can get on with what matters – caring for their loved one," says. Ineke. She recalls the particularly touching story of a young mom from a low-income family, managed at home by Hospice, a palliative care doctor and home based nursing care. "She could live out her last wishes – to sit in the sun, to spend time with her three young children and husband and to create a memory box for each child before she died, at home," says Ineke. "The AIB programme then provided her husband and children with bereavement counselling."
Listen to our podcast on Palliative Care for Cancer – a valuable form of care, ensuring quality of life from diagnosis to end-of-life care for every patient, here.
Palliative care begins at diagnosis of a life-limiting condition
The persistent stigma around referral to palliative care worries Ineke. "Many people only register when they have a month or so to live. Yet, palliative care begins at diagnosis of a life-limiting condition. Given enough time, we can ensure the best possible best quality of life, freedom from debilitating symptoms, and time to plan so that cancer patients can live out the remainder of their lives in the way they see fit," she adds. "When we're expecting a baby we do all sorts of things – plan baby showers, which doctors to see, where to give birth and more. As much as we plan for life, we should also recognize that we are all in a terminal condition and make time to plan for death too when it becomes relevant to do so."
One needs to a fair amount of emotional maturity to do Ineke's job. "You need to be a good listener to meet people at their point of need. Can you imagine being a husband whose wife is dying or a parent with a child who has terminal cancer? We are human. We are on their side when they take the enormous decision to keep a child or partner comfortable at home. We help them to coordinate care needed and develop a relationship with them. We are the helper at the medical aid."
Ineke is so passionate about her work that, despite her years of experience, she's recently studied further to deepen her knowledge of palliative care. "It's fulfilling to be there for people dealing with deep pain, distress and the anticipated loss of a loved one," she adds.
More about the Advanced Illness Benefit
The Advanced Illness Benefit (AIB) provides members with advanced stages of cancer access to comprehensive palliative care that offers quality care in the comfort of their own home, with minimum disruption to normal routines and family life. Palliative care is provided by trained doctors, nurses or care workers in partnership with the Hospice Palliative Care Association of South Africa. Enrolled patients have access to this service through the Advanced Illness Benefit. For more information on the Advanced Illness Benefit, visit www.discovery.co.za, email AIB@discovery.co.za or call 0860 99 88 77.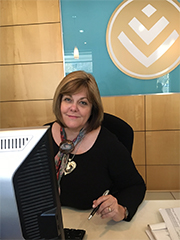 Discovery Health's Advanced Illness Benefit Care Coordinator, Ineke Gietzman
The Discovery Health Medical Scheme is an independent non-profit entity governed by the Medical Schemes Act, and regulated by the Council for Medical Schemes. It is administered by a separate company, Discovery Health (Pty) Ltd, an authorised financial services provider.
It's normal for every cancer patient to think about the possibility of death throughout their cancer journey. Yet, being told that your cancer is no longer treatable thrusts you into a brand new reality, which can be extremely difficult to come to terms with.
Impact on your family and how to deal with this
A diagnosis of terminal or advanced cancer will affect both you and your loved ones. Everyone will react to this differently and it's important not to shut down to ensure that your wishes and needs are well communicated to both your medical team and your family.
Doctors in the field of child palliative care work to surround child cancer-patients and their families with a team of skilled professionals – going well beyond pain alleviation.