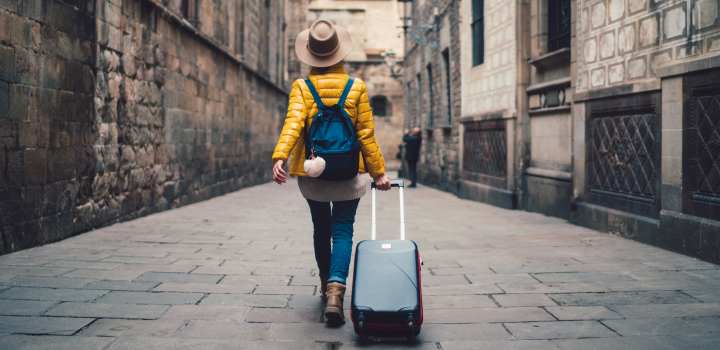 Should you travel to areas affected by COVID-19? Considering the risks around COVID-19, should you travel at all? South Africa now has a set of rules about travelling.
The virus that causes COVID-19 is highly transmissible and its swift spread has meant new hotspots presenting almost daily across the world, forcing a rethink of travel plans. Some countries have gone so far as to cancel international travel outright, in the short-term.
For Vitality members that have booked a flight through one of our Vitality travel partners
Please contact our travel partners directly, to manage all bookings and refunds. Kindly note that our travel partners are experiencing high call volumes at the moment.
For domestic flight bookings, please refer to our travel partner websites for more information or to manage your booking - kulula.com or British Airways (operated by Comair).
Please contacts us if you have queries regarding international flight bookings or refunds, as well as for local accommodation booked through Vitality Hotel Collection.
Send your email to Vitalitytravelqueries@discovery.co.za and we will assist by contacting our travel partners on your behalf.
British Airways International
Please see the Latest Travel News for updated information regarding you travel arrangements with British Airways International.
Qantas
All policies in relation to the Coronavirus and other disruptions can be found on the Coronavirus Travel Update page.
Emirates
Please see the latest Travel Updates for information regarding you travel arrangements with Emirates.
We recommend that Vitality members heed President Ramaphosa's call to limit all non-essential travel. For essential travel, members should:
Check with the airline and accommodation provider to see if they have any travel restrictions in place and ask them about their cancellation policies.
Check the destination's risk level and find out what type of travel or lifestyle restrictions are in place.
Visit the websites of the National Institute of Communicable Diseases (NICD) and the World Health Organization (WHO) for updates.
We will update members with any information shared by our travel partners as swiftly as possible. However, please refer to partner websites directly for immediate updates.
For more information
Visit the NICD website at www.nicd.ac.za for further information. For medical/clinical related queries by health care professionals only, contact the NICD Hotline +27 (0) 82 883 9920 (for use by healthcare professionals only). For laboratory related queries call the Centre for Respiratory Diseases and Meningitis (011-555- 0315/7/8 or 011-555-0488).
Guidelines and case definitions are available on the NICD website
Visit the CDC Coronavirus Disease 2019 Information for Travel for regular updates.
Discovery Vitality follows local and global guidelines on COVID-19 developed by the National Institute for Communicable Diseases and the World Health Organization. We cannot advise our members whether they should travel or not; however, if you are planning to travel during the COVID-19 outbreak, read more here.