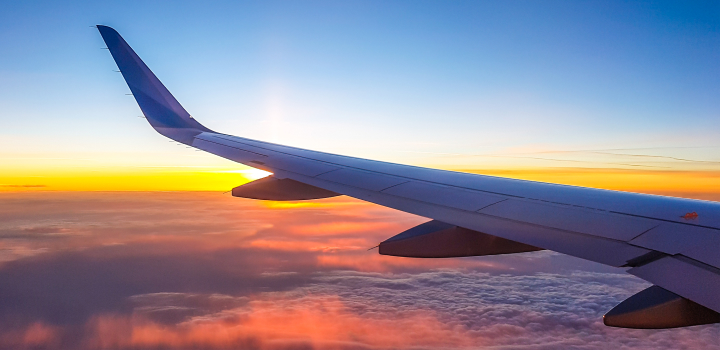 Discovery Vitality's Head of Wellness Dr Mosima Mabunda shares top tips for safe travelling. With domestic travel between provinces likely to increase during the holidays, how can South Africans keep each other safe from COVID-19?
How to stay safe when you travel
"South Africa is still recording thousands of new COVID-19 infections daily, so we must continue to be cautious," says Dr Mosima Mabunda, Head of Wellness at Discovery Vitality.
"In line with President Cyril Ramaphosa's guidance, let's work together to flatten the curve of the second wave of COVID-19 infection in South Africa," she adds.
Dr Mabunda shares the following tips to stay safe while you travel:
Don't make travel plans if you are feeling sick. Even if you don't have COVID-19, a compromised immune system makes you more vulnerable.
Avoid COVID-19 hotspots where possible.
Follow the World Health Organization's recommended guidelines to prevent the spread of COVID-19:

Wear a mask.
Keep a physical distance of 1.5 metres or more between you and others.
Wash your hands with soap and water and use an alcohol-based sanitiser.
When you cough or sneeze, cover your mouth and nose with a flexed elbow or tissue. Throw away the tissue immediately, sanitise your hands
Avoid touching your eyes, mouth and nose.

If you are over 60 or have comorbidities, stay home to limit your exposure.
If you have been in close contact with someone with COVID-19, or are experiencing any symptoms, you must stay home to limit the potential spread of infection to others. Even if you are not experiencing symptoms, you could still spread the virus to someone else.
When travelling by bus, train, taxi or domestic flight, wear a mask and don't touch other people, objects or surfaces. Wash your hands immediately for 20 seconds, or use a hand sanitiser, when you reach your destination.
If you are staying in a hotel, use online reservation and check-in systems, mobile room keys and contactless payment when available.
Phone ahead to ask about the safety measures that the hotel has put in place to prevent the spread of COVID-19.
Take stairs over elevators. Otherwise, ride alone or only with close family members.
Use contactless and self-service options when available.

"As our President has said before, COVID-19 spreads through contact between people. If people do not travel, the virus doesn't travel," Dr Mabunda adds, "So, be responsible and cautious when you leave your home."

Follow these additional tips if you're flying:
Use online or self-service check-in to avoid queuing and minimise the touching of your personal identity documents.
Limit contact with frequently touched surfaces, such as luggage trolleys, handrails and elevator buttons, and wash or sanitize your hands often.
Consider sanitizing your seat's arm rest and tray tables.
Try to get on and off the plane as quickly as possible
Keep your mask on during the flight.
Get the latest updates from the world of Vitality and our travel partners here.