Customised learning support for all grades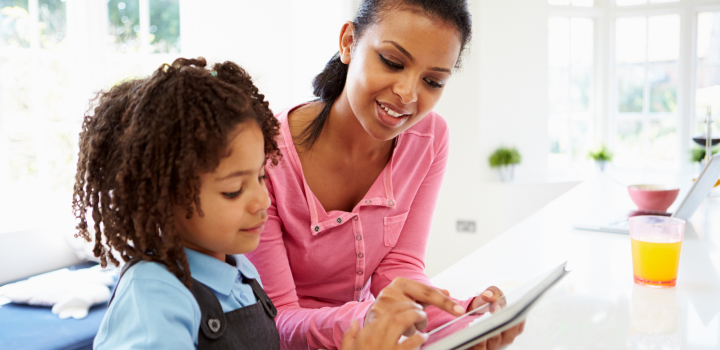 Free access to digital learning for your children, no matter what the grade
Discovery Vitality families and kids now have free access to customised digital learning support for your children, no matter what the grade. Please register on the MyTopDog platform using the voucher code 'vitalitysafree2020'. During this stay at home period, our families and kids will have free access to content aligned to the South African CAPS, NSC and IEB curriculums.
Discovery Vitality families and kids also get exclusive access to content and recorded videos from CambriLearn at no cost to you. This virtual schooling platform is aligned to the British curriculum and covers all levels of education, from pre-primary through to a South African equivalent matric, including the International GCSE, AS and A-Levels.
To access, please register on the CambriLearn platform and use the voucher code 'vitalitysafree2020'.
Get 15% off interactive teaching related services
For the full virtual schooling experience, visit the CambriLearn platform and use the code 'vitalitysadiscount2020' to take advantage of the exclusive 15% saving in fees.
The standard and premium services offer you weekly live lessons, marked assignments and mock exams, weekly Q&A, classroom lessons, direct teacher messaging and a full analytics engine to track your child?s progress along the course.
More about MyTopDog and CambriLearn
For over a decade, MyTopDog and CambriLearn have been supporting students at both private as well as public schools, and homeschoolers in over 160 countries worldwide.
MyTopDog has been providing affordable education for over a decade with its high-quality virtual tutoring services for students for grades 4 to 12. The learning content has been designed to supplement and support all major subjects in the public and private school curricula (CAPS, NSC & IEB) - taking learners on a personalised journey to academic mastery.
CambriLearn is a complete virtual schooling system supporting all grades from pre-primary through to matriculation, combining the highest quality curriculum and study guides, coupled with direct access to taught content by highly trained teachers. The curriculum that students will follow is aligned to the British curriculum. This world-class curriculum is relevant to all students, regardless of their current educational curriculum.
We are delighted to be providing you with this generous offer from CambriLearn and MyTopDog, and hope you find the services and resources useful.
Stay home. Stay happy. Stay rewarded. #VitalityAtHome