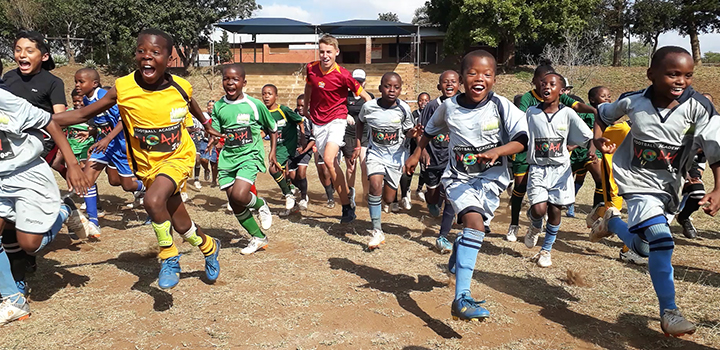 Help kids in underprivileged areas keep their soccer dreams alive with ultra-durable soccer balls
For many under-resourced communities, soccer grounds come few and far between and are often a luxury. The lack of adequate infrastructure, while a sad reality, has not dampened the sporting tenacity of many young boys and girls who just need a soccer ball to get a game going.
However, soccer balls break especially when they take a hit against hard rocky surfaces that have become soccer grounds in many schools.
With your help we have a chance to change that. Discovery Vitality in partnership with the Dreamfields Project will be procuring unpoppable soccer balls called One World Futbols, created by One World Play Project (OWPP).
The One World Futbol never needs a pump and never goes flat. It's designed to withstand the toughest playing conditions, where ordinary balls fail, so children everywhere can keep playing.
The Dreamfields Project has for 11 years enriched schools through sport. They've created a programme across South Africa called DreamLeagues which offers five-a-side football or mini-netball to every child who wants to play. The unpoppable balls you help to fund will go to children who most need the life-changing power of sport.
Here's how you can get involved
From Wednesday, 06 June 2018 when you achieve your weekly goal or reach a goal streak you can opt to donate towards the Sport for All initiative.
Your donation will be contributing towards raising as many unpoppable soccer balls as possible to help underprivileged children play soccer and netball.
One World Futbols are the brainchild of One World Play Project a US-based social impact company which champions play in all its forms. Since 2010 OWPP has delivered play to an estimated 60 million youth in 185 countries.
Get active to get (others) rewarded.
The Vitality MoveToGive team