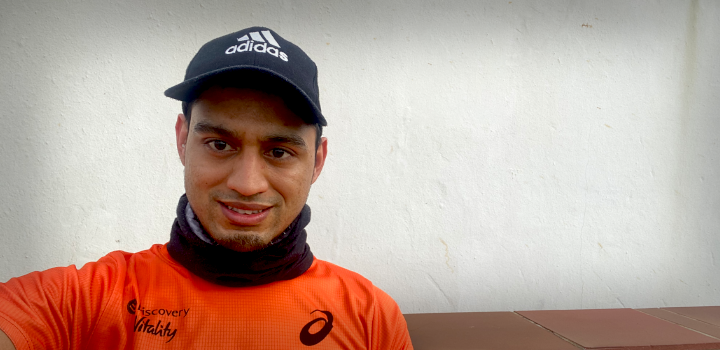 "In a year, I've reached an optimal level of health and fitness," - Nabeel Rahman, 31
Nabeel Rahman, a quantity surveyor from Durban, says that he has lost 16 kg since joining Vitality, and he feels he's in the peak of his health journey.
"I joined Discovery Vitality at the beginning of March 2020, the very same month that the country went into hard lockdown due to the COVID 19 pandemic. I heard great things about the Vitality programme from friends and I wanted to improve my active lifestyle," he says.
Nabeel says that the programme has been motivating and satisfying. "It has been a major contributor towards me achieving my personal health and fitness goals. I feel that living an active lifestyle can prevent ailments and life threatening diseases generally contracted by inactive people," he says.
Nabeel believes that being physically active is also vital in obtaining mental wellbeing and achieving an emotional state of satisfaction. "I regularly engage in many fitness and sporting activities, such as running, cycling, body boarding, swimming, kayaking, archery, combat sword fighting, horse riding, hiking, going to the gym, and so on. These play a major role in the basis of my existence!" Nabeel adds.
And the rewards?
According to Nabeel, the Vitality programme provides him with exceptional value and the rewards have been a major incentive. "The rewards I get from living a healthy lifestyle far outweigh the Vitality monthly contribution. I have been benefiting from rewards for HealthyFood, HealthyCare, sports gear and equipment, and travel," he says.
He explains that the HealthyFood benefit has been rewarding and has assisted him in maintaining a healthy diet. "The Apple Watch benefit has also played a vital role in ensuring that my weekly fitness goals were always achieved. It is fulfilling knowing that there is an expensive range of rewards that can be redeemed using your accumulated Discovery Miles," he says.