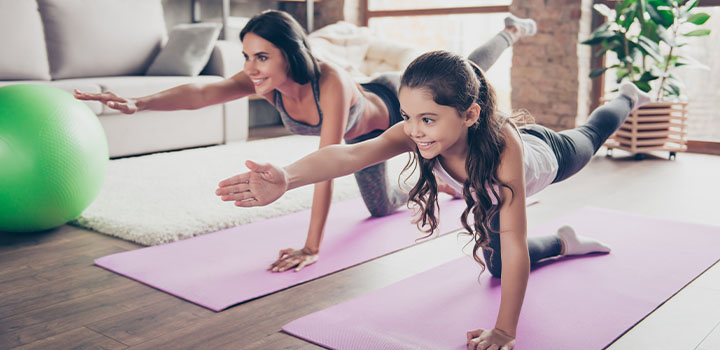 It's important for teens to start creating healthy and sustainable habits early on, and that's where Vitality Active Rewards for Teens comes in. Teens aged 14 to 17 years can now enjoy the exciting rewards of staying healthy and active with their own personalised Vitality Active Rewards programme.
Your teen can be one of the first to join
From your own profile, give consent for your teen to activate Vitality Active Rewards for Teens and encourage them to join by downloading the Discovery app and activating on their own phone. They can then log in themselves and start participating in Vitality Active Rewards.
Your teen will get their own weekly exercise goal to achieve and when they close their exercise ring, they'll earn Discovery Miles and an extra play on the gameboard for even more Discovery Miles. They'll also be encouraged to do relevant health checks to find out how healthy they are.
Teens can redeem their Discovery Miles at existing Vitality Active Rewards partners including Steam, Sony PlayStation and Typo. Access to a wider range of reward partners including Cotton On & Exclusive Books will become available when regulations allow stores to reopen.
To make things even more motivating, over the next few months we will be offering exciting instant rewards exclusively available to teens. Keep an eye on our Instagram handle for more details.
Your teens can start earning Discovery Miles at home
We have made weekly goals a little more achievable by lowering the Vitality Active Rewards weekly goal to a maximum of 300 Vitality points for all Vitality members. This means that even though teens can't do gym workouts, parkruns and myruns right now, they can still hit their weekly goal in a number of ways with Vitality at Home.