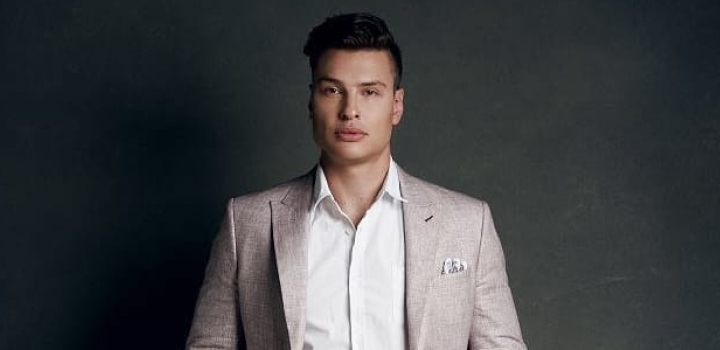 Win a cooking course with celebrity chef Ben Ungermann, plus your share of a R30 000 kitchen makeover with Whirlpool SA!
Have you been shopping for HealthyFood items and cooking up a storm with our tasty and nutritious HealthyFood Studio recipes? We hope you have because it's the last month of #ShopCookShare and we're prepping the Masterclass kitchen for our grand prize winners.
Plus, over and above this our two lucky winners will also win a kitchen makeover to the value of R15 000 each courtesy of Whirlpool SA.
Our celebrity masterchef from abroad
Ben Ungermann, MasterChef Australia's 2017 runner up will be joining us at the HealthyFood Studio. The 32-year-old Queensland resident took part in MasterChef Australia Season 9. Ben's love and passion for European cooking gave him the confidence to win the trophy and eventually open the ice-cream parlour of his dreams: Ungermann Brothers Ice-Cream Parlour.
Win a celebrity MasterChef experience and a kitchen makeover
Two lucky Vitality members will win a Masterclass with Ben Ungermann in August. All you have to do is practise your cooking and remember to submit photos of your healthy meals this month to stand a chance to win.
For those of you who don't know what a MasterClass is, it's an opportunity to get amazing tips and ideas from your favourite celebrity chefs, to help you take your culinary skills to the next level.
Here's how to enter:
Snap a photo of your healthy home-cooked using HealthyFood items from Pick n Pay or Woolworths. (Hint: find tasty and nutritious HealthyFood recipes online at the HealthyFood Studio or book a course at the Sandton-based studio to sharpen your cooking skills.)
Post pictures of your healthy meals on our Discovery Vitality Facebook page using the hashtag #ShopCookShare to enter into the draw.
And that's it. So get shopping, cooking, snapping and posting today to enter.
If you haven't activated the HealthyFood benefit yet, click here and start earning up to 25% cash back on HealthyFood items at Pick n Pay and Woolworths.
Vitality incentivises healthier food choices – and gets results!
Changing what we buy when grocery shopping can be encouraged through incentives. The Vitality HealthyFood benefit shows that when members received a discount and earned Vitality points for buying healthy items, they purchased over 9% more healthy foods, 8.5% more fruits and vegetables, and just over 7% less unhealthy foods.
Read the full report in the 2017 ObeCity Index and activate the HealthyFood benefit to start being rewarded for healthy food choices!