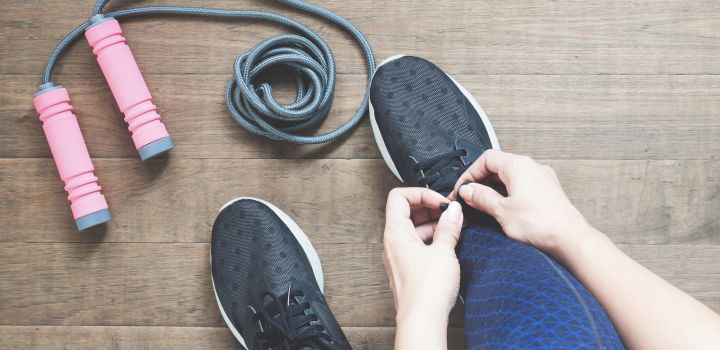 Everything you need to know about rates and benefit updates for next year
In 2021, we will be introducing some exciting new initiatives to help you get healthy and rewarded. This includes new fitness benefits, a partnership with Nike and more opportunities to earn Vitality points for getting active. We're also adding convenience and ready-made meals to the HealthyDining offering. Plus, Discovery Miles are now more valuable and versatile than ever before.
The Vitality monthly membership contributions for next year are as follows:
| | Vitality |
| --- | --- |
| Member | R290 |
| Member + 1 | R355 |
| Member + 2 | R410 |
Benefit updates for 2021
Introducing Vitality Active Gear

Next year you will be able to save up to 75% on Nike shoes or sportswear at Nike stores, Sportsmans Warehouse and Totalsports. You will also earn an upfront discount of up to 75% on fitness devices at Sportsmans Warehouse and Totalsports. Plus you will now save up to 25% upfront on sports gear and equipment at both Sportsmans Warehouse and Totalsports. The Vitality Active Gear benefit will replace HealthyGear, Shoe Booster and Device Booster from quarter 1 next year. Bike Booster will no longer be available when Vitality Active Gear is introduced. All current active booster benefits will continue as normal until the full term of your booster has ended; 1 year for Shoe Booster, 2 years for Device Booster and 3 years for Bike Booster from activation date.

Gym savings

From 1 January 2021, as the main member or spouse with a Virgin Active Club or Planet Fitness Local membership, you will continue to save up to 75% on your gym fees. With a Virgin Active Premier and Planet Fitness National gym membership you will now save 50% on your gym fees. If you joined the gym in 2020, this update will only apply once your initial 12-month gym contract has ended.

The existing Vitality Active Rewards gym booster benefit will come to an end for all existing Vitality Health clients on 31 December 2020, which means your maximum gym saving will be up to 75% in 2021. Learn more

Updates to your local and regional flight benefit for 2021

Your local and regional flight saving will be updated from 1 January 2021 and will be based on your Vitality Health status at the time of making your booking, and the number of flights you have booked for the calendar year. You will continue getting your maximum local and regional flight saving of up to 35% off the first 10 one-way flights you book. Thereafter, you will receive a flat 10% saving for an unlimited number of local and regional flights. Remember, your Vitality flight saving is based on the base fare only and YQ tax where applicable. If you are in your 3-month waiting period you will be able to enjoy your discounts from month 4.
Other Vitality rates
Please visit the website from 1 January 2021 for a full understanding of how much the following will cost in 2021:
Assessment costs for the Vitality Health Check, Vitality Health Check for 65+, Vitality Fitness Assessment and Vitality High Performance Fitness Assessment
Team Vitality membership fees
Gym activation and membership fees at Virgin Active and Planet Fitness
Booking fees when you travel
Movie ticket costs at Ster-Kinekor