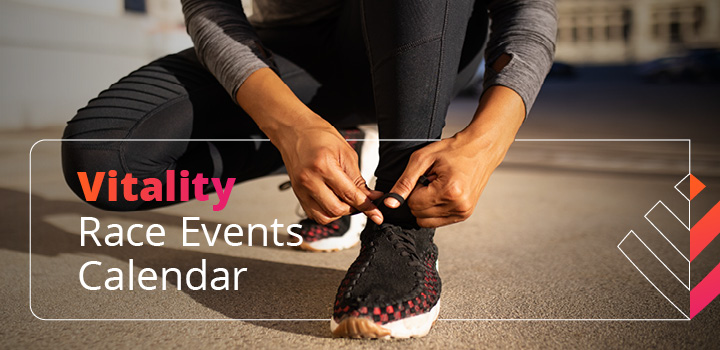 Make a date with our Vitality race calendar! We have so many exciting events waiting for you this year, you can earn Vitality points and so much more.
Please note: The Vitality race events calendar is subject to change and maximum Vitality fitness points limits apply. If you have not received your Vitality points, you can submit your points claim manually on this link.
Feeling competitive? Join Team Vitality and win all year long
Team Vitality members get all the perks, all the time. Like up to 50% off select race entry fees. 50% off a Strava membership. Premium race kit worth R1 000 and so much more!
START WINNING WITH TEAM VITALITY TODAY >>
Join our Team Vitality Champions on the Team Vitality Running and Cycling communities on Strava for our epic weekly runs and rides.
Click the emblem below to join