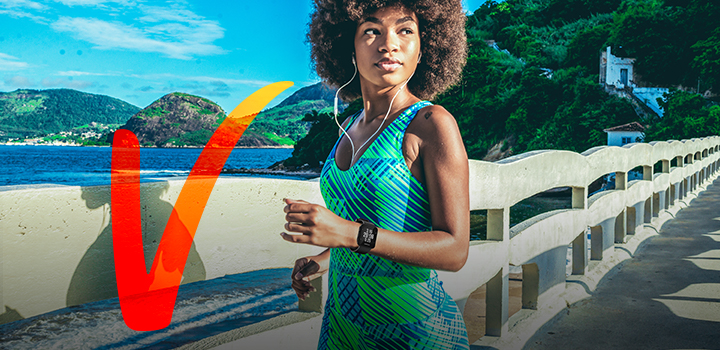 Keen to get 2020 off to a healthy start? Fitness wearables are everywhere now, and the right one can help get you where you want to go this year. Check out our Vitality expert's reasons to get one, plus find training tips and guides for new and advanced runners.
In 2015, around 84 million wearables, including fitness devices and smart watches, were sold. Four years later 245 million wearables were sold towards the end of 2019 alone. This trend shows no sign of slowing down as wearable technology was rated first in a survey of fitness trends for 2020. With more people prioritising balanced lifestyles but also wanting constant connectivity, tech-savvy users are turning to wearables to help them make better informed lifestyle choices.
As the technology becomes more popular, devices are also becoming more accessible and affordable (especially when you can get up to 75% back with Vitality). Here are four reasons Mari Leach – Vitality biokineticist and go-to fitness expert – thinks that investing in a wearable is worth your while in 2020:
If you're ready to fuel a new or improved fitness habit this year, let us help you fund a wearable that best suits you, and make 2020 the decade of your dreams.
VITALITY ACTIVE REWARDS FITNESS BOOSTERS
Get cash back on a new road or mountain bike, a heart-rate fitness device or a pair of running shoes with Vitality Active Rewards by activating one of these Vitality Active Rewards booster benefits: Bike Booster, Device Booster or Shoe Booster.