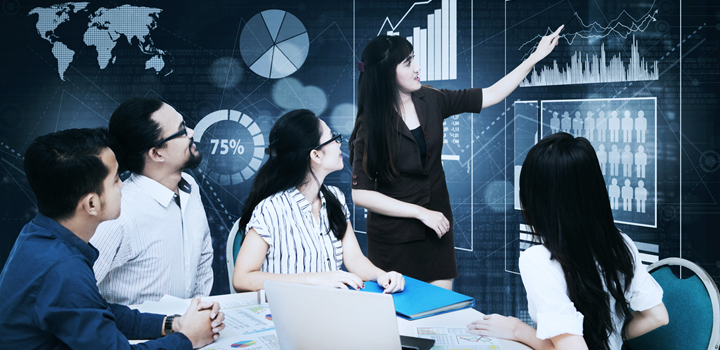 You've built a solid business that's growing day by day – how do you ensure it keeps growing even when unexpected events occur?
Having taken your business from a start up to one with that is stable and has good prospects for growth, you know the importance of a business plan that considers and responds to operational and legal pitfalls that could hurt a small or medium sized businesses.
The right insurance is just as important to protect your business from the dynamic risks of today. This article explores the kind of insurance that responds to these dynamic risks.
5 types of cover all businesses need
Discovery Insure CEO Anton Ossip says that in general, businesses need cover for:
Their business assets, which may be tangible or intangible;
Theft, including theft by employees;
Loss of profits or revenues following interruption of or interference with the business;
Legal liabilities to compensate third parties for losses suffered owing to actions or negligence of the business. This includes liabilities arising from social media interactions.
Losses to the business and liability to third parties following a cyber-attack on business computers.
"Tangible assets are things that you can physically see and touch and include buildings, office contents, motor vehicles, electronic equipment, stock and cash," Ossip explains. "Intangible assets are not physical in nature and include, for example the business reputation and brand name."
Any of these events, theft, losses or reputational damage can have negative consequences for a small business.
"Interruptions to a business can also be devastating and many businesses are forced to shut down following a loss owing to interruptions or financial difficulties," Ossip says.
How technology has changed business insurance needs
Technology can do wonders for your business, for example if you use business diagnostic tools you can measure your business's health and identify how to increase its growth.
However, technology, like computers and the internet, has also changed the nature of risks that businesses face. For example, a business can lose money if damage to its computers prevents it from doing its day-to-day work. Businesses also face cyber risks, reputational risks and social media and multimedia liability. All of this is called non-physical damage business interruption.
What happens if you don't have business insurance?
"SMEs and start-ups face a lot of challenges relating to financial and operational issues," Ossip says. "It is important for these businesses to have insurance that protects them against these risks that could lead to large financial losses that the business may not be able to recover from. Insurance allows businesses to focus on growth, knowing that they have the required protection from their insurer."
Something as common as a power outage that can lead to a power surge and damage to your computers can set your operations back by a few days. This could mean huge losses to your business. Would you have the cash flow to cushion that blow?
How to choose the best insurance for your business
Every business has unique needs; which is why it's important to consult with an insurance broker or financial adviser on the type of cover that's right for your business.
"It is also important for businesses to choose business insurance that covers them comprehensively for all their unique risks," Ossip says. "As such, choosing a good business insurer who offers comprehensive and superior cover for the business is vital to making sure that you are adequately protected."
How is Discovery Business Insurance different from traditional insurance?
Ossip says: "At Discovery Business Insurance, we believe in assessing the business holistically, considering both tangible and intangible risks. We do this to help businesses understand their own risks so that they can improve their risk management. We believe that better managed businesses are better insurance risks."
"We offer businesses comprehensive cover based on multi-peril insurance, and we have expanded our offering to include cover for the business risks of today such as non-physical damage business interruption, cyber risks, reputational risks and social media liability," he adds.
"Our insurance offering is underpinned by our shared-value model, which uses powerful incentives to encourage businesses to improve their risk management and driving behaviour," Ossip explains. "This reduces the number of car accidents and claims to the insurer, resulting in insurance savings and improved economic growth and safer roads for all. These savings are then shared with the businesses to further incentivise good risk management."
About business insurance from Discovery
We understand that different businesses have different needs. That's why we give you comprehensive, yet flexible, insurance cover that is tailored to your business and considers the business risks you face in a modern, fast-paced world. You'll get business insurance that is driven by technology and built on a model that shares value for managing your business well. Through our partnership with Endeavor South Africa you'll have access to a diagnostic tool that will help you identify key areas of development so that you can grow your business. In addition, you will get access to service providers, at a preferential rate, who can help your business develop in the right direction. To find out more, speak to your broker or contact us and we will help you.
Discovery Insure's Impact Alert sends help when you need it most
Wish you had the technology to call for help when you most need it? Discovery Insure's Impact Alert feature can detect when you've been in an accident. If we can't get hold of you immediately, we'll send emergency assistance to your location, while our Vehicle panic button can be used to alert emergency services when you're in your car and need help.