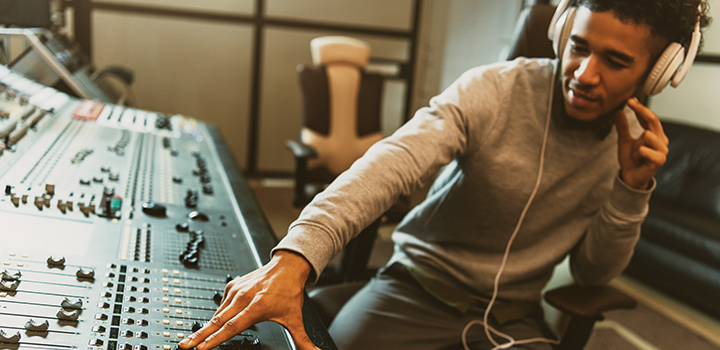 In South Africa's entrepreneurial landscape, good financial planning is important when it comes to making small businesses not simply survive, but thrive.

In a country where 26.7% of the population or 5.9 million people are unemployed, more and more people are becoming self-employed and starting their own businesses. This is a good thing, because, when managed well, small and medium enterprises (SMEs) have the greatest potential to lift our economy and create more jobs.
In fact, an article on FIN24, quoting Simon Susman, Chairman of Woolworths Holdings Limited, said SMEs make up 90% of formal businesses in our country. They provide employment to about 60% of the labour force and contribute as much as 34% to the monetary value of goods and services or gross domestic product (GDP).
What is a small business?
The Small Enterprise Development Agency (SEDA) defines small businesses as "medium-sized enterprises, such as established family businesses employing over a hundred people, to informal micro-enterprises, which can include street-trading or home-based services".
How do small businesses fare on the ground and what are the challenges?
Discovery Insure Chief Executive Officer, Anton Ossip, says, "SMEs in South Africa are innovative and can generally bring ideas to the market quickly. However, they do face varying challenges." He identifies what he believes to be the top six challenges, as:
Being able to offer services that keep attracting new and regular customers over a long term
Managing expenses to reach and maintain profitability
Finding ways to increase profitability of the business over time
Managing the effects of uncertain economic conditions without the support that, for example, larger businesses have
Securing the necessary finances to grow their businesses
Ensuring the business is protected against the effects of these and other modern-world factors and challenges
He says the first five years can be the most difficult for small businesses and can set the course for whether the business grows and thrives or not. We often hear about small businesses and start-ups going 'belly up' before they reach success. It's a fact that 50% of small businesses unfortunately fail within the first five years. Ossip says one reason that small businesses don't reach their full potential could be a lack of initial and ongoing financial planning.
"Owners may not be trained in or aware of how to create a financial plan," he says. The business idea may be great, but Ossip explains that sometimes small business owners don't have the necessary financial management skills, which include cash-flow management and long-term planning for funding. It can also be difficult to draw up or revise a financial plan when you are more focused on the running of day-to-day tasks.
Why do small businesses need a good financial plan?
"You cannot afford not to have a sound financial plan. When it comes to financial management, the benefits far outweigh the cost. Call in an expert and get some advice in the initial stages of starting your business. Knowing what your business goals are and matching these with a sound financial plan, can make a small business more capable of surviving the challenges in the first five years," says Ossip.
In today's connected world, there is a lot of information and many experts to help the small business succeed. Creating a good financial plan gives you the direction to:
Manage your business well and remind you what you are trying to achieve in the short and long term
Identify potential costs and plan ahead to make sure you can fund them
Manage cash flow to meet your personal and business needs, even in quieter periods – a serious concern for small businesses
Control spending, plan for taxes and budget for these and other expenses
Know how to protect your business with adequate insurance against economic, environmental and other threats that can lead to business interruption
Identify trends and to respond proactively to run a better business.
"Sound financial planning should be done at the start and at least once a year as your business develops. It is also important to revise your monthly results against this plan to incorporate steps that can strengthen your business in response to any changes or challenges you identify," Ossip advises.
What does a successful financial plan look like?
Ossip says that a good financial plan considers the main challenges a start-up or small business faces. "You need a budget and a projection of financial needs. Having a clear outline of the financial needs of your business helps you plan for and obtain the necessary financing to help the business survive and grow," he says. In the long term this means managing cash flow, managing and growing assets, and knowing the current and future financial needs that will help your business thrive.
To help small businesses reach these goals, Ossip recommends drawing up a financial plan with the help of qualified business consultants or organisations with the expertise to help small businesses succeed. "There are many support structures and organisations that focus on this sector. Accessing these services and using the tools they provide can highlight areas of risk, development and opportunities that entrepreneurs and business owners may not have thought about," he concludes.
About business insurance from Discovery
We understand that different businesses have different needs. That's why we give you comprehensive, yet flexible, insurance cover that is tailored to your business and considers the business risks you face in a modern, fast-paced world. You'll get business insurance that is driven by technology and built on a model that shares value for managing your business well. Through our partnership with Endeavor South Africa you'll have access to a diagnostic tool that will help you identify key areas of development so that you can grow your business. In addition, you will get access to service providers, at a preferential rate, who can help your business develop in the right direction. To find out more, speak to your broker or contact us and we will help you.
Discovery Insure's Impact Alert sends help when you need it most
Wish you had the technology to call for help when you most need it? Discovery Insure's Impact Alert feature can detect when you've been in an accident. If we can't get hold of you immediately, we'll send emergency assistance to your location, while our Vehicle panic button can be used to alert emergency services when you're in your car and need help.
Teen entrepreneur cracks the tech world open
16-year-old Brandon Kynoch's mobile game, 'Torus.' was downloaded 100 000 times during its first 24 hours on the App Store and chosen as 'Game of the Day' in 137 countries. Discovery caught up with this self-taught programmer and indie game developer, to talk tech.
Sumitomo Life launches Vitality in Japan
Vitality is a compelling behaviour change platform that partners with leading insurers and forward-thinking employers around the world. More than 8 million people globally engage in the Vitality health programme, and as of 24 July 2018, clients in Japan can too.