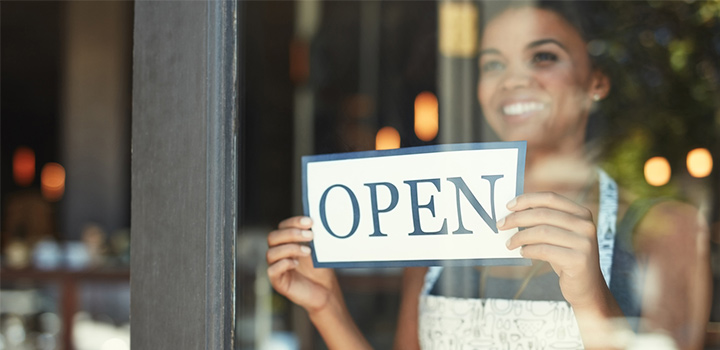 On 15 May 2018, Discovery announced the launch of Discovery Business Insurance - a new type of shared value insurance focused on building better and "healthier" businesses.
Businesses today face a range of constantly evolving, complex and often intangible risks, driven by the pace of technological change. Businesses continue to face physical risks such as property damage, but emerging risks such as reputational damage in a social media era are also increasingly becoming a significant cost to businesses.
"Discovery was founded in 1992 in the health insurance sector with the clear purpose of making people healthier and enhancing and protecting their lives, and has evolved into a sophisticated shared value business model that has expanded into life insurance, investments, and short-term insurance," says Adrian Gore, Discovery Chief Executive. "The various applications of our Vitality Shared Value Insurance model in 19 countries around the world have provided us with unique insights that we are now applying across the South African business environment."
Gore says that he is excited to be expanding the "Discovery for Business" product suite to provide a comprehensive set of employee benefits and risk solutions.
With Discovery's experience in developing innovative insurance products, Discovery Business Insurance will offer clients unique benefits across property, accident, motor and other business liability claims, through Discovery Insure.
"We have used Discovery Insure's insights to design a business insurance solution that looks at a business holistically, and the risks they face in the 21st century," says Zuriel Naiker, Head of Discovery Business Insurance. "Discovery Business Insurance comprehensively protects businesses through innovative technology-enabled solutions, underpinned by our shared value model of insurance."
Discovery Business Insurance is built on the vision that businesses that show good financial performance and have successful operations have a lower insurance risk. This new offering provides powerful incentives and benefits to businesses in order to help them grow, reduce their insurance costs and manage their risks. Healthier businesses also benefit South Africa as a whole as they contribute to higher economic growth and employment.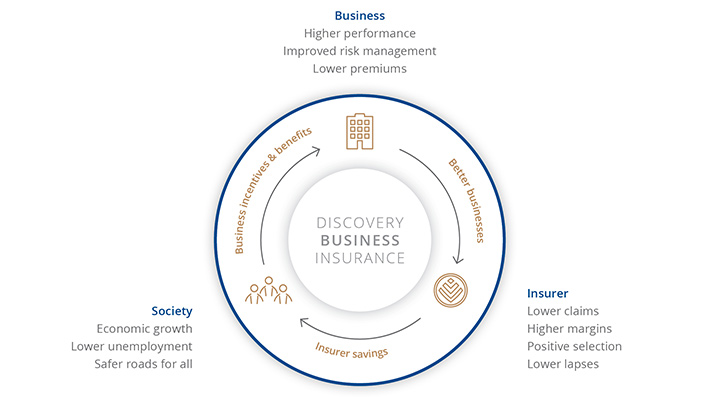 Discovery Business Insurance has been designed to cater for small and medium businesses (SMEs), as these businesses are key to helping South Africa thrive. SMEs provide employment to 60% of the labour force, but are often unaware or underinsured for the liabilities they face.
To help entrepreneurs and management teams assess the health of their businesses, clients will have access to a business diagnostic tool co-developed by Discovery and Endeavor South Africa, a not-for-profit organisation with 20 years of global experience supporting high-impact entrepreneurs. The diagnostic tool provides actionable insights and recommendations for SMEs as well as access to preferential rates from a collection of world class service providers, such as Amazon Web Services for IT solutions and the Gordon Institute of Business Science (GIBS) to provide talent and skills development programmes.
Endeavor aims to catalyse long-term economic growth by selecting, mentoring, and accelerating high-growth companies that are ready to scale locally and globally.
"Endeavor inherently aligns with Discovery's shared value insurance model, which is focused on building better businesses. Better businesses drive economic growth and job creation," says Catherine Townshend, Managing Director of Endeavor South Africa. "In partnering with Discovery we can leverage our global insights and methodologies to reach and support a wide range of businesses and help them to thrive."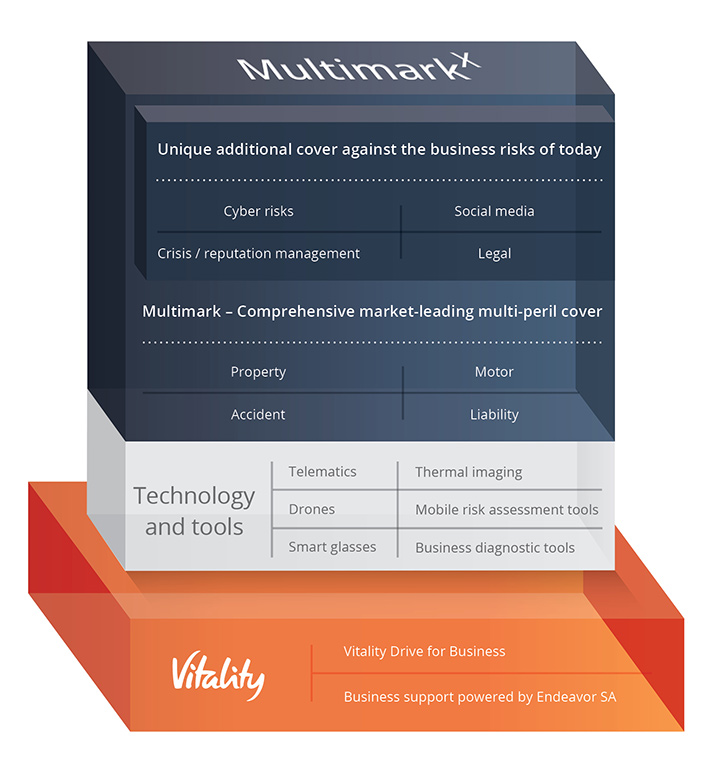 "We look forward to seeing our business model having a positive effect in a new area of insurance," says Anton Ossip, CEO of Discovery Insure. "The model has worked exceptionally well across the Group and in Discovery Insure, specifically to lower risk and improve road safety as our clients adopt safer driving behaviour. We are excited to apply this model to Discovery Business Insurance to create awareness of business risks - and lower them - for the benefit of businesses, to help them achieve sustainable growth and contribute to the long term success of our country."
Sumitomo Life launches Vitality in Japan
Vitality is a compelling behaviour change platform that partners with leading insurers and forward-thinking employers around the world. More than 8 million people globally engage in the Vitality health programme, and as of 24 July 2018, clients in Japan can too.