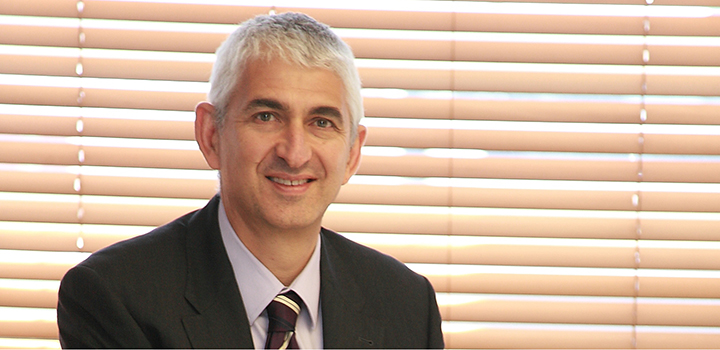 Discovery's Vitality Shared-Value Insurance model has been recognised on a worldwide scale for pioneering our unique approach to health insurance.
The Vitality Shared-Value Insurance model which currently reaches 7 million people across the planet was recently profiled in a paper published by the respected FSG (consulting firm for leaders in search of large-scale, lasting social change) together with the Shared Value Initiative (founded by trailblazing business strategists Mark Kramer and Michael Porter).
The Vitality Shared-Value Insurance model is increasingly relevant because it is responsive to current trends and addresses changing realities, including the demand for corporate citizenship, ageing populations, the emergence of technology and the growing burden of lifestyle diseases. Increasingly, four types of behaviour (poor diet, physical inactivity, tobacco use, and excess alcohol intake) are causing preventable diseases which lead to 60% of deaths worldwide.
"In a shared-value health insurance system, all stakeholders benefit when the system improves," explains CEO of Discovery Health, Dr Jonathan Broomberg.
"Firstly, any health system that is based on the idea of shared-value has to see the patient as at its centre. We empower members of the Medical Schemes we administer to prevent conditions like diabetes from manifesting. The Discovery Vitality programme makes it easy for medical scheme members to engage in regular health checks and then be rewarded for healthy lifestyle choices.
Where Discovery Health Medical Scheme members have been diagnosed with diabetes, we take shared-value to the next level. Their optimal care becomes our focus. Members are connected to network of GPs and specialists who are paid a higher fee for regular, closer monitoring and education of each patient to restore their health. The net effect of the Vitality programme is that members live longer, healthier lives and claim less. This is supported by clinical evidence showing that Vitality members experience up to 30% lower hospitalisation costs and live up to 13 to 21 years longer than the rest of the insured population. Savings are passed on to doctors through higher pay and to members through lower premiums and other benefits.
In this way, the shared-value cycle deepens."
Watch Discovery Health CEO, Dr. Jonathan Broomberg explain the Shared-Value Model
5 excuses not to exercise (but are they good enough?!)
We can all think of a reason why we just can't fit a workout in today. But understanding how we justify it can help to break down barriers to exercise. Here we list some common excuses for avoiding exercise, and tips to get you going.
Sweat, but not the small stuff
While some people claim to be immune to stress, it is a normative condition. Without it, humans would not thrive or succeed in life. Dr Craig Nossel, Head of Vitality Wellness: The Sunday Times, 25 June 2017
Keep moving, or go extinct as Homo sedentary
Whether you take on the Comrades, are one of over 50 000 people doing a parkrun every Saturday, or enjoy the races running clubs put on every weekend - every single step counts. Dr Craig Nossel, Head of Vitality Wellness: The Sunday Times, 4 June 2017