COVID-19: Mental wellbeing during social distancing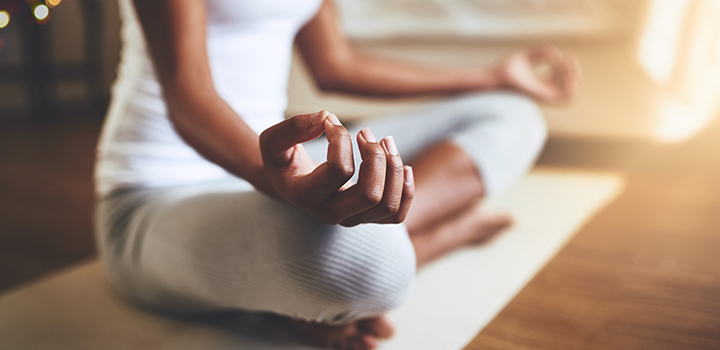 It is early on, in the time of social distancing to quell the spread of COVID-19, but along with thinking about your physical health, consider how to keep your stress levels down and care for your mental health.
Social distancing in light of the COVID-19 pandemic is unprecedented in our recent history and it has affected society globally. It is understandable that there is broad anxiety around the new situation in which we find ourselves.
This is expected as the uncertainty about how the virus and the national State of Disaster that has been implemented, will play out. Added to remote working and school and social shut down, this is a time of strain. Are you prepared to assess and optimise your mental wellbeing in the time of COVID-19?
Dr Mosima Mabunda, Head of Wellness at Discovery Vitality says: "While we do not attempt to address clinical mental illness, Vitality suggests a holistic approach through which we can maintain good mental wellbeing."
"For instance, we advocate healthy eating which can assist with sleep and mood. Exercise and movement can help to ease certain symptoms of mild depression. Positive effects result from as little as 15 minutes a day of low-intensity exercise (like housework or taking a walk), gentle stretching and moving," she says.
"Exercising outdoors has also been shown to supporting recovery from Seasonal Affective Disorder – a form of mood disorder that is linked to the colder months of the year when daylight hours are limited. I have no doubt it can help us now. Remember, you can still walk or jog, however, limit contact and walk or work out from a safe distances of at least 2m away from the nearest person," says Mabunda.
WHO recommendations to global society
The World Health Organisation recognises the added stress that is being felt around isolation, change and health impacts. They suggest the following:
that we remain empathetic to all those who are affected, in and from any country.
try to avoid stigma around people who are affected.
collate your social media, television and radio news around the virus at certain times of the day if this is causing stress. go to one or two trusted sources which offer practical steps and facts.
check in on those who might need your help, like elderly neighbours and relatives.
share positive and hopeful stories.
honour caretakers and healthcare workers supporting people affected with covid-19 in your community.
For healthcare workers, remember that stress and the feelings associated with it are by no means a reflection that you cannot do your job or that you are weak. Managing your mental health and psychosocial wellbeing during this time is as important as managing your physical health.
Dr Mabunda adds that there are six areas you can assess and improve mental wellbeing where possible.