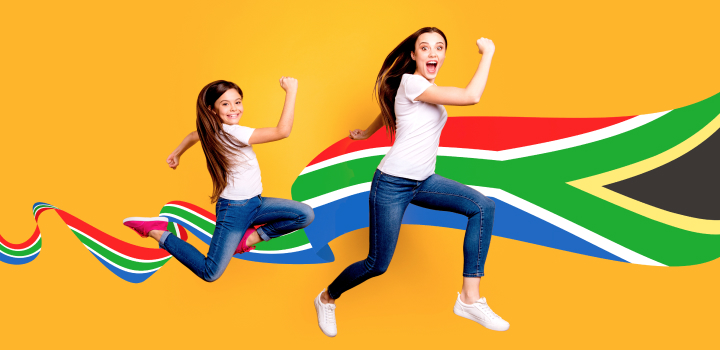 Physical inactivity is a leading cause of the escalating global disease burden. In the largest study on physical activity behavior change by Rand Europe in 2018, results showed the effectiveness of incentives to make people more active.
You've no doubt heard all the benefits of getting active. Exercise boosts your metabolism, helps lower stress and anxiety, reduces risk of lifestyle diseases like cancer (and helps you recover quicker if you are diagnosed), helps you sleep better, and overall, helps you live a longer, healthier life.
But here's an exciting new reason to get active:
You can help build a healthier, wealthier South Africa.
We published research last month with RAND Europe on the economic impact of physical inactivity. We looked at 23 countries to see how physical activity affects the economy, and we saw the significant influence on economic growth, workforce productivity and life expectancy linked to regular exercise. Read the study here.
Our research results for South Africa show that if we all get 20% more active between now and 2050, our average GDP can increase by +R7 billion. To put this in a simpler way, if we:
Walk just 20 minutes more each day OR
Add 1 500 steps to our day OR
Go for a slow 1km jog daily
– we can help grow the South African economy.
Let's take the first step, together.
The health tools and fitness partnerships you get with your Vitality membership will help you to get started with this.
You can join one of our partner gyms, take part in outdoor walks and runs, kit yourself out in new sports gear, buy a fitness device and join our sea of orange runners and cyclists around the country to keep motivated.
Early next year we'll be launching the Vitality Running World Cup so keep a close eye on your inbox for some exciting news on this from our Vitality ambassadors (who are joined by a well-known Jamaican Olympic superstar).
As a nation, when we unite around a common goal, we can achieve anything.
Join us in making that collective goal our health.