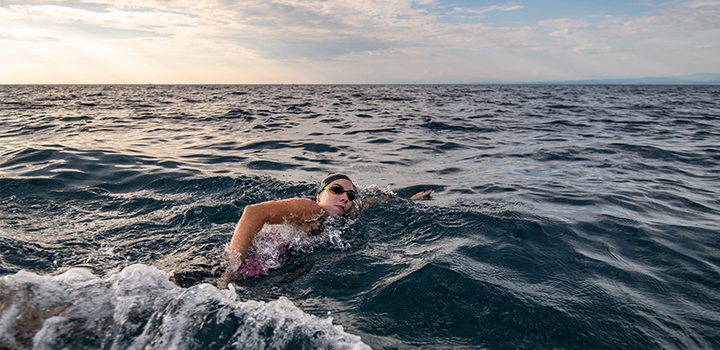 Elize Sewell exudes vitality and confidence. The pursuit of adventure has taken her across the globe – and granted her enviable physical fitness as a result. We caught up with her to learn her healthy living secrets – which include cold water swimming!
"I don't want to sound clichéd," says Elize Sewell, a 49-year old businesswoman and Diamond status Vitality member, "but I feel the same way I felt when I was 20." The youngest of four children, she claims she was always a tomboy, and it seems that growing up has just granted her a bigger playing field in which to explore.
Her pursuit of adventure has taken her all around the globe, from mountain-climbing in Kashmir to snorkelling in Thailand, gorilla tracking in Uganda and white-water rafting down the Nile. She also makes the most of her surroundings when at home in Cape Town.
"I love anything outdoors," she says. "I climb Table Mountain with a group once a week and swim a couple of times a week. I cycle with a friend now and again. When the South Easter wind blows, then I go to gym and do a spinning class." She's also fortunate to live close to her workplace, which she walks to whenever she can.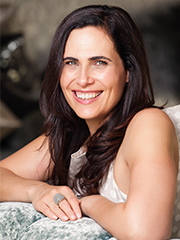 "Elize admits that dealing with top-end clients and luxury properties can be super stressful. However exercise really helps to reduce the stress."
Two decades on Vitality – a rewarding commitment
Elize joined Vitality 20 years ago, mainly for the discounted gym membership and movie tickets." She's stayed on since, for the same reasons – "It's especially great now that Virgin Active have re-opened their saunas!" – and more. "I use all my rewards," she says, "particularly to feed my travel addiction! My Diamond status gets me discounts on flights and car rentals. I also use my Discovery Miles to pay for flights or shop online."
"To maintain Diamond Vitality status is not difficult at all," she claims. "I won't say I eat perfectly all the time, but I try and eat healthily most of the time. Luckily, I love salads, fruit and fish. But I go for the basic health checks, complete the standard questionnaires each year and walk 10 000 steps a day – and that's it!"
Her secret: prioritising a balanced, healthy lifestyle
All those steps have got her far, and she makes a point of keeping up with them on holiday and in transit: "When I fly, I just try to walk as much as possible between flights without sitting and waiting to board again. On weekends away, we hike or cycle, and we plan active holidays – in May 2018, I walked the Camino Frances."
As the owner of a company that manages luxury villas and accommodation, Elize admits that, "dealing with top-end clients and properties can be super stressful." However, "exercise really helps to reduce the stress. Luckily, I am an early bird, so I exercise while other people are still sleeping."
Her current passion? Cold-water swimming with a group of friends, which she finds calming. "We swam in the tidal pool all winter, and now, more often, we body-surf in the ocean. We don't wear wet suits. For me personally, it's like a meditation. When you're in such cold water, you are unable to think of any work problems or anything like that. We also laugh and chat, so you just start your day feeling wonderful."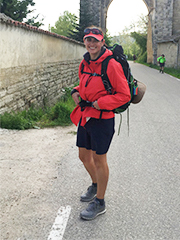 "Eating healthy, having a healthy lifestyle and going to bed early makes me feel strong and energised."
Coupling activity with quality social time
Elize finds having fitness partners a valuable part of the experience. "You start to form a very special friendship bond with the people you often exercise with. We are all so busy, so it's a great opportunity to catch up and enjoy the wonderful time in nature. I have met amazing friends through tennis, mountain biking, hiking and swimming."
"Exercise, especially in our beautiful surroundings, just makes me so happy. And eating healthily, having a healthy lifestyle and going to bed early makes me feel strong and energised." How does she feel about turning 50 in 2019? "It doesn't bother me," she says, "– as long as I am fit and healthy!"
Enjoy getting active in a variety of ways with Vitality
Did you know that people of all ages and fitness levels can participate in a Walk, run, cycle, swim, golf, race ... Vitality offers you many ways to get fit. Join a health club, link a fitness device to track your activity, take part in race events and join Team Vitality, our running and cycling club.
Like to hit the gym? Save up to 75% on your monthly gym fees and boost your savings up to a 100% with Vitality Active Rewards Gym Booster, or head outdoor and earn points for walks and runs.
Cut accommodation costs with the Vitality Hotel Collection
You can save up to 35% at over 500 hotels, resorts and bed and breakfasts with the Vitality Hotel Collection. The range of quality hotels to choose from include Protea Hotel by Marriott, Sun International, Tsogo Sun and many more.
You could then boost your saving by up to 50% if you use a Discovery Card. Plus, you can pay for your stay using Discovery Miles! Learn more about Vitality's exciting travel benefits here.
On cancer treatment? Here's how to exercise safely
If you're currently a cancer patient, regular weekly exercise will help you live longer, and if you're a cancer survivor, it will help prevent a recurrence of the disease. In both cases, getting active each week will improve your quality of life.
Not active? It's not too late, says a new cancer study
A new study has found just how much longer cancer patients who engage in regular physical activity can live. Whether you're currently a patient, you're in remission or you want to lower your risk of ever getting cancer, exercise can help you.
How mountain biking can boost your memory
Are you back to the daily grind and feeling the need to up your game? Perhaps a memory upgrade would help! Studies show that your working memory – which helps you understand things and remember better – can be improved through dynamic exercises.