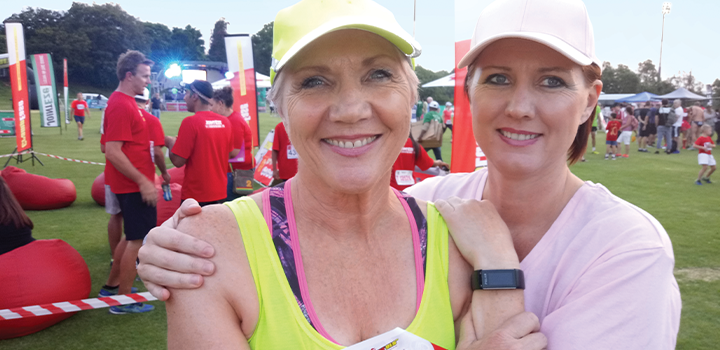 Ad agency exec Berenice van Dyk is busier than ever at 70 years old. Whether it is upskilling at work or keeping fit, there are no half-measures, she says.
It's not unusual to find ad executive Berenice van Dyk, 70, rocking – and working – around the clock, and spending time with friends and colleagues half her age. The avid music fan, guitarist and techno-fundi from Randpark Ridge in Johannesburg, is just as engaged with her fitness as she is with work.
"I know I am well past retirement age, but I love my work. I am the client services director, so I am still in a senior position with wonderful blue chip clients under my wing. I work so hard that my mind and body are completely focused on what I do when I am in it. It is the same with my running," she says.
She often works all hours of the day, meeting client needs in a fast-paced environment but still making time for exercise. "I'm a bit of a strange creature but I am grateful for my wacky job. I still try to run two or three times a week, about 6 km or 8 km, and I am in the gym once a week. I also keep active in the garden – anything to keep moving," says the mother of two daughters.
Speeding into her vibrant senior years
Berenice says she has been a runner for over 20 years, including long distance races. "I did four Comrades' marathons in my 50s," she adds.
Although she says she is tall and not 'perfectly formed' for running with the complication of a narrowing disc in her back, she says, "I've just forged forwards".
As a Vitality member who participates in timed events and uses her gym benefit, she says the health rewards are just as important as incentives. "I know there is a very clear link between health and disease thanks to the Vitality programme and my Discovery medical aid. When you care for your diet and exercise, you have a far better chance of going into old age healthier than someone who doesn't."
Her own fitness and a healthy, balanced diet over the years means she rarely sees a doctor.
"It's a brilliant concept, especially if you don't know how to motivate yourself. The programme helps and motivates you, whether it is with a smoothie or entry to a marathon, it's really important. The rewards are essential. It's like a pat on the back that says 'well done'. You're getting something in return and so you carry on."
It's all in the mindset, says Berenice
Berenice advises members who are 65 or older and even younger members to 'think young'. "Not allowing yourself to feel old and decrepit, whether you are at 45, 55 or 65, is the key. It is easy to fall into that trap and once you allow yourself to start thinking you are old, it can affect your health and outlook in life."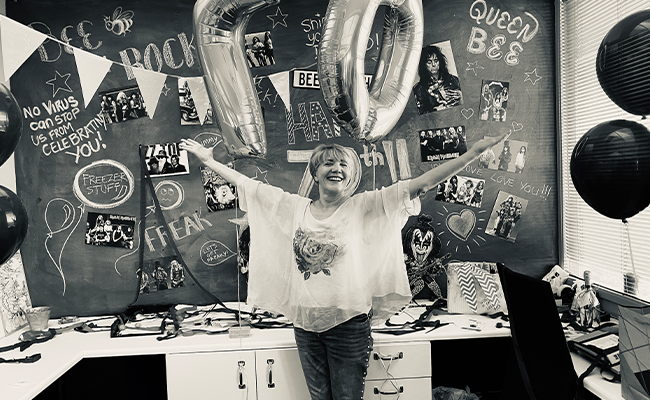 Berenice van Dyk is a vibrant Vitality 65+ member and ad agency executive who runs regularly to keep her fitness levels up.
She adds, "Mental health is something we can also take care of. I surround myself with young people, for their energy. I wake up every day and I look forward to it. That is my mantra. While we all get depressed and have problems in varying degrees, if there is nothing else we can do, we can have a bright outlook and not dread the day. Look forward and believe that something good can come from that new day."
Don't just live. Live it up with Vitality 65+. Find out more.
Not a Vitality member? Join today and get rewarded for staying healthy.
Call us on 0860 000 628 or leave your details and we will call you back. You can also log in to activate Vitality yourself.