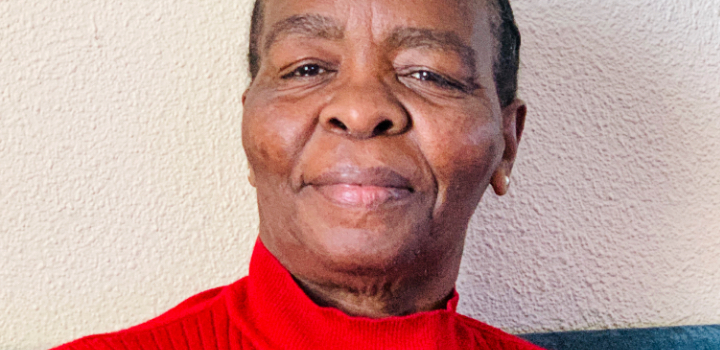 This Vitality 65+ member maintains her Diamond Vitality Health status by completing her health assessments and doing moderate exercise as a gift to herself. "I stay fit so I can live my best life," she tells us.
Sheila Mhangwane, 67, from Germiston in Gauteng is a retired schoolteacher who takes her health into her own hands, with the help of her Vitality programme. "When I retired, I just told myself that I need to stay fit and do this for the sake of my health."
Sheila says she enjoys the motivation and reminders from Vitality to keep moving and to complete her annual assessments.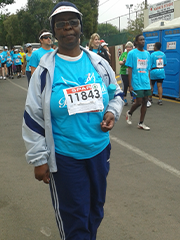 Sheila Mhangwane says she is living her best life as a Vitality 65+ member who makes sure she does all her screening and exercises regularly.
"This is the best space for me because Vitality makes it a point that I take care of myself. It is all very well planned," she says. "I always do Vitality Health Checks, my mammogram, bone density, HIV tests and so on."
Rewards for life and good health
An avid gymgoer, Sheila says fitness has always been a part of her life. She was an athlete in her younger days, participating in long-distance races.
"I enjoy the rewards with Vitality, especially the gym. I treat myself to my KAUAI breakfast after exercising," she says. "I am quite fit and lucky that the exercise is helping with that. I don't have any conditions to worry about and I think it is because I keep exercising."
She adds, "I take a 5 km walk or jog every day. I look for a steep hill for a bit more exercise. If I am at the gym, I enjoy exercising alone, and I use the treadmill and the rowing machine."
Sheila tracks her fitness with a Garmin device which syncs to her Discovery app, earning her Vitality Active Rewards. "I am accumulating my Discovery Miles for something bigger from Cape Union Mart," she says.
The mum of three and grandmother of two says the HealthyFood and HealthyCare benefits come in handy. "To get cash back for buying healthy things to eat is also helpful in these times and at my age, being a retired person."
She adds, "I enjoy every moment of my Vitality membership. It is a good programme for me."
Don't just live. Live it up with Vitality 65+. Find out more.
Not a Vitality member? Join today and get rewarded for staying healthy.
Call us on 0860 000 628 or leave your details and we will call you back. You can also log in to activate Vitality yourself.