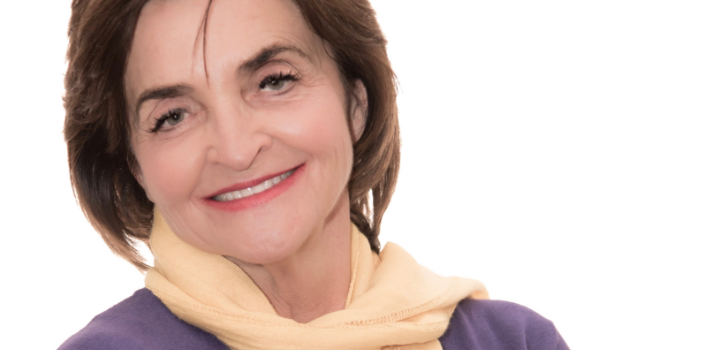 Dr Grazyna Kijko, 70, is a Vitality fan who uses the programme to keep her fitness in check, but also rewards herself for it.
A medical doctor from Centurion in Pretoria, general practitioner Dr Grazyna Kijko says she enjoys fitness for both her physical and mental wellness.
"I am not a fitness freak. For me exercise should be pleasure and not punishment. Training in the gym should make my muscles work, increase dopamine levels but not make me feel half-dead afterwards," she says.
Dr Kijko trains once a week with her biokineticist who sets up her fitness regimen, including the gym circuit of weights, cycling and using a rower. Although she is an active gymgoer, her exercise of choice is walking. "I am in the gym four to five times per week but I love walking, especially walking in nature. I find it relaxing and de-stressing."
Born in Poland but a South African citizen since 1992, the Centurion resident says, "I am quite healthy and although I thought I would be young forever, 45 years of stressful work as a medical doctor meant I developed high blood pressure. I had to put myself on medication but being a medical practitioner, I know chronic diseases have to be managed not only by taking a lot of pills, but by a healthy lifestyle, including a good diet and exercise."
Coffee and perfume for her efforts
"I love my different Vitality benefits. From my free morning coffee after training before work, to the discounts on local and international flights. And I always take advantage of HealthyFood benefits. I mean, R1 000 cash back on your groceries is always appreciated," she adds.
But she says there are self-care treats too. "I usually use my HealthyCare cash back to spoil myself or my family, often with perfume, and HealthyGear for sports attire and shoes. This is additional to my gym cash back, HealthyDining cash back, and so on."
The power of knowledge
She adds that to take advantage of all these benefits, she personally did not have to change her lifestyle.
"But I hope it is helping a lot of people to move more, and to eat better and healthier. I also think that the idea of a yearly basic health check-up is excellent."
Dr Kijko says: "I personally know people who were diagnosed with hypertension or diabetes thanks to their Vitality Health Check at Clicks or Dis-Chem and strongly believe that early diagnosis and treatment of chronic disease improves chances for a longer, healthier and happier life."
Don't just live. Live it up with Vitality 65+. Find out more.
Not a Vitality member? Join today and get rewarded for staying healthy.
Call us on 0860 000 628 or leave your details and we will call you back. You can also log in to activate Vitality yourself.