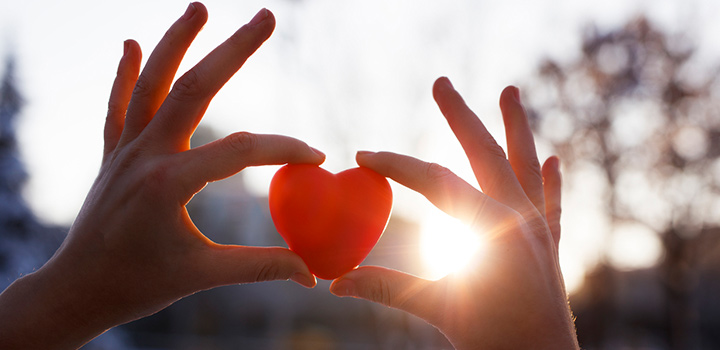 On 29 September 2018, we celebrate World Heart Day, a global initiative of the World Heart Federation to raise awareness about heart health. This World Heart Day, make a promise to yourself to take care of your heart.
The bad news is that each year, cardiovascular disease (CVD) kills over 17.5 million people worldwide. In South Africa, 225 people die from heart disease every day. The good news is that you can fight it. Eighty percent of heart disease and strokes can be prevented with a simple lifestyle change.
Trends and insights in heart-related claims
Discovery Life claims data shows that people who claim for heart conditions are more likely to suffer another heart event in the future compared to other events.
Take, for example, one of our claimants who needed a Coronary artery bypass grafting (CABG) in 2003. In 2011, he needed another CABG and between 2013 and 2017, he needed seven angioplasty and stents, as well as inotropic support. In total, he received R1 059 693 across 10 heart-related claims.
Heart and artery conditions account for 20% of the total causes of female death and 26% of male death. It can happen to anyone at any life stage. Our oldest heart claimant was an 82-year-old executive director who needed a Mitral valve repair, while our youngest was barely a year old and suffering from an Atrial septal defect (ASD).
The majority of heart and artery events take place during one's working life with approximately 69% of all male and 66% of all females Discovery Life claimants claiming between age 40 and 60. Additionally, more than 20% of all claims over the age of 60, emphasizing the importance of comprehensive severe illness protection throughout your life.
Tips for a healthy heart
Dr David Jankelow – a cardiologist and president-elect of the Johannesburg branch of the South African Heart Association – says a healthy lifestyle is as important as medicine when it comes to taking care of your heart. "A lot of the diseases we see – coronary artery disease, heart attacks, people who've had bypasses, diabetes, high blood pressure and high cholesterol – need a lifestyle change," says Jankelow, an active member of Vitality Active Rewards for Doctors. "It's easy to give people a pill. It's much harder for people to commit to a healthy lifestyle"
By eating healthy food, you can reduce up to 80% of heart disease and strokes. The Heart and Stroke Foundation of South Africa (HSFSA) recommends the following guidelines for a healthy eating plan:
Fruit and vegetables

Beans and lentils
Low-fat or fat-free dairy products
High-fibre wholegrain food instead of refined cereals
Lean and fresh protein
Healthy fats and oils, for example canola or olive oil, avocado and fish
Food that contains Omega-3 fatty acids
Clean water and unsweetened tea or coffee.

Reduce your portion sizes, especially when it comes to fatty, starchy and sugary food.
Cut down on food with unhealthy fats and added sugars, sodium and salt.
Don't drink too much alcohol or smoke cigarettes.
For more in-depth guidelines, visit the HSFSA website.
3 steps to a healthy heart
On World Heart Day last year, people all over the world pledged to do three things:
Eat well and drink wisely
Get active
Say no to smoking
A simple lifestyle change can do wonders for your heart. Make your own heart-healthy meals at home. Do 150 minutes of moderate-intensity exercise (brisk walking, cycling slowly or doubles tennis) or 75 minutes of high-intensity exercise (cycling fast, boxing or jogging) a week. Stub out that cigarette and within two years, you can substantially reduce your risk of coronary heart disease.
Will you make a promise to yourself this World Heart Day?
Find out more about your health by visiting the Discovery Store for a Vitality Health Check and a Vitality Fitness Assessment. A qualified Health professional can help you understand your results and where you can improve to get your heart healthy.
Life insurance that rewards healthy living
When it comes to taking care of your heart, Discovery Life has got your back. With Discovery, you get significant value by linking your Life Plan with your other Discovery products through integration. Through this process, we can better understand the steps you take to get fit and healthy. Speak to your financial adviser, or if you don't have an adviser, contact us and we will help you.
29-year old's near heart-attack a sobering wake-up call
Numbness in the left arm and a stabbing pain the chest. Those symptoms sent a 29-year old Discovery Health Medical Scheme member to a hospital emergency unit one evening on his way home from work. He shares his story in his own words.