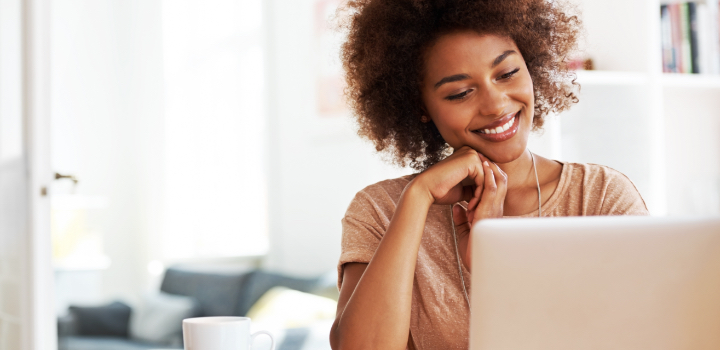 Experiencing excess stress and uncertainty can lead to us developing symptoms of mental illness. When these symptoms persist, and they begin to affect our functioning, we may require support to regain our mental wellbeing.
Have you ever felt:
Persistently sad, down or low?
Excessive fear or worry?
Withdrawn from social interactions with friends and family?
A loss of desire to participate in activities?
Mood changes with highs or lows or prolonged and significant tiredness?
Disconnected from yourself or your surroundings?
Problems functioning at school, work or in social contexts?
Changes in sleep or appetite?
Difficulty with concentration?
The need to avoid over-stimulating situations?
These are the warning signs of mental illness. And, while warning signs alone cannot predict mental illness, they may indicate the need for further evaluation by a healthcare professional.
If you have concerns about your mental health, you're not alone
A quarter of the world's population are affected by mental illness
World Health Organization (WHO) research tells us that one in four people in the world will be affected by mental or neurological disorders at some point in their lives. Around 450 million people currently suffer from these conditions. This places mental illness among the leading causes of ill health and disability worldwide.
What is a mental illness?
According to the Mayo Clinic, mental illness (or mental disorders), include a wide range of mental health conditions or disorders that affect your mood, thinking and behaviour. Depression, anxiety disorders, schizophrenia, eating disorders, and addictive behaviours are all examples of mental illnesses.
"We all have bad days, and we are all allowed to feel anxious, sad or low from time to time, particularly when faced with the challenges of a year defined by a global pandemic," says Dr Noluthando Nematswerani, Head of the Centre for Clinical Excellence at Discovery Health.
"We all have mental health concerns from time to time. A mental health concern becomes a mental illness when the signs and symptoms persist and affect your ability to function."
LISTEN to Azania Mosaka's chat with psychiatrist Dr Sebolelo Seape, whose passion for empowering others towards a deeper understanding of mental illness and mental health knows no bounds.
Discovery's Mental Health programme recognises members' need for support
"We are keenly aware of the mental health challenges that so many people face," says Dr Nematswerani. "In 2019, we implemented a Mental Health Care programme to help Discovery Health Medical Scheme members actively manage episodes of major depression with their Premier Plus GP."
Dr Nematswerani elaborates, "In 2021, we will significantly enhance our Mental Health Care programme to ensure that Discovery Health Medical Scheme members have access to personalised, quality healthcare, whether in or out of hospital. We want those medical scheme members who have been diagnosed with mental illnesses to achieve optimal management of their condition and regain their quality of life. We look forward to announcing these new benefits in 2021"
October is Mental Health Awareness Month
The WHO says that fear, worry, and stress are normal responses to threats and uncertainty. So, in the context of COVID-19, fear is normal and understandable. The pandemic has caused significant changes to our daily lives, and many people have faced the challenges of working from home, unemployment, home-schooling children, lack of physical contact, severe illness, and the death of loved ones. People who have never experienced mental illness may have developed symptoms in 2020.
Many people with a history of mental illness have experienced worsening symptoms. Authors of a study by the University of Houston noted that the impact of COVID-19 on psychological symptoms and disorders, addiction and health behaviour is substantial and ongoing as "it will negatively impact people's mental health and put them at greater risk for chronic illness and drug addiction. It will not equally impact all of society. Those at greater risk are those that have mental health vulnerabilities or disorders."
We must see mental illness in the same way as we see other physical illnesses
Very few South Africans seek treatment for their mental disorders. This is a global problem. The WHO says that nearly two-thirds of people, with a known mental disorder (excluding undiagnosed people), never seek help from a healthcare professional. And, that's because stigma, discrimination and neglect prevent people with mental disorders from accessing care and treatment.
"It's so important to see mental illness just as we would any other physical illness," adds Cassey Chambers, Operations Director at the South African Depression and Anxiety Group (SADAG). "A lot of the work that we do is around educating people to understand that what they often think is a scary, taboo topic, is a real illness that needs real treatment. We know that one in three South Africans have or will be diagnosed with a mental illness at some point in their life. South Africa also has a very high suicide rate. Despite these levels of mental illness, there are also very high levels of stigma around mental illness that prevent people from seeking support and accessing healthcare when they need it. We are working hard to get more and more people talking about mental health, coming forward for support when they need it and making sure that they do all they can to get and stay well."
PODCAST: Listen to Azania Mosaka's interview with Dr Nematswerani and Cassey and understand mental illness and its management like never before!
PODCAST: Listen to Azania Mosaka's interview with Laetitia du Plessis a brave, passionate and accomplished woman. She shares her lifelong journey with depression and bipolar disorder and bipolar disorder and explains ways in which she supports her therapy and medical treatment with a regime of super-healthy lifestyle habits.
Mental Health Care Programme
The Discovery Health Mental Health Care Programme promotes the diagnosis and initiation of treatment of major depression by general practitioners, to reduce the fragmented care between mental and physical health, allowing for faster diagnosis and initiation of treatment. Find out more here.