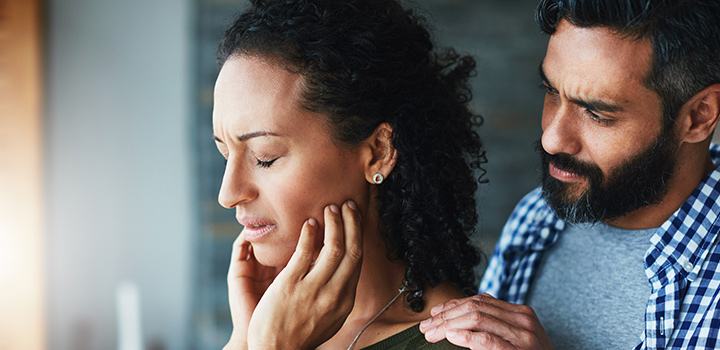 The impact of mental illness extends to all spheres of life, from the social to the psychological. Supporting a person with a mental illness requires knowledge of what they might find harmful or helpful.
Unlike deep-vein thrombosis or dermatitis, mental illness often directly impacts those around the affected person. Its impact extends to all spheres of life, from the social to the psychological.
When someone you love suffers, you'll be affected, too. You knowing what's best in terms of comforting and helping them will greatly assist them in coping with their condition. For example, if someone you love has depression, you need to take their emotions as seriously as they're felt. "A depressed person can't just feel better," notes Cassey Chambers from the South African Anxiety and Depression Group (SADAG). "Depression is a disease."
The same can be said for loved ones with other mental illnesses, such as bipolar disorder or anxiety. "Learn about the illness," adds Chambers. "The more you know, the more you can help."
Encourage treatment
Stigmas around mental illness can make it hard for those affected to reach out for help. They often feel ashamed and mistakenly believe they should be able to overcome their illness with willpower alone. You can help your loved one realise that professional help is needed and that they have a medical condition, and not a personal flaw or weakness.
Offer invisible assistance
You can offer support, just don't draw attention to it, advises a study from the University of Alberta. "Efforts from a partner to help alleviate stress may prevent the development or worsening of mental health problems and, in fact, could help keep the relationship healthy," says Matthew Johnson, relationships researcher and a professor in the university's Faculty of Agricultural, Life and Environmental Sciences. "Studies suggest offering support your partner may not even be aware of, but would still be a helpful gesture, like taking care of a sink full of dirty dishes they haven't seen yet."
Get out and about
A large body of evidence shows that physical activity has antidepressant effects. One really good way of supporting someone with a mental illness is to make sure they get moving. Being inactive may feel preferable for the person affected by a mental illness, but the best thing you can do is to go for regular walks together.
Don't patronise or belittle
You may want to shelter your loved one from difficult family scenarios or potentially stressful situations. But don't treat them like a child in doing so. The South African Depression and Anxiety Group (SADAG) says it's important to keep social and community conversations as normal as possible.
"Don't leave the person out of family discussions because you think that it would be less stressful for them if they're not involved. Treat the person as normally as possible. Ask the person what they hope, fear, feel and need."
Help them to follow a healthy diet
If you share a home with someone who has a mental illness, see if you can make it easier for them to eat well. That means cutting out refined carbohydrates and eating more fresh, whole foods. "Multiple studies have found a correlation between a diet high in refined sugars and impaired brain function – and even a worsening of symptoms of mood disorders, such as depression," writes Dr Eva Selhub on the Harvard Health Blog.
Get the professionals involved
If you suspect that a friend, colleague or family member has a mental illness, they should consult a medical professional. A family physician can assist in finding a psychiatrist and/or psychologist for the person who is mentally ill, or you can work through a community mental health centre in your area.
"Learn about the illness. The more you know, the more you can help your loved one."
Give a helping hand
Give Discovery Health Medical Scheme a call on 0860 99 88 77 to learn more about medical scheme cover for mental illness treatment options. Some mental health conditions qualify for funding from the Chronic Illness Benefit. If your loved one has Vitality, encourage them to sign up for the Vitality Health Check and Vitality Fitness Assessment so they can get a view of their overall health – and get rewarded for taking their health seriously.
Having bipolar disorder doesn't define me
Discovery Health Medical Scheme member, Emma Attwell opens up about her journey with mental illness and shares the value of sound medical aid when faced with numerous health challenges.
Extra cover when you need it most
When you have spent the funds in your Medical Savings Account, the Day-to-day Extender Benefit ensures that you do not have any gaps in cover when you visit a provider in our Premier Plus GP Network.