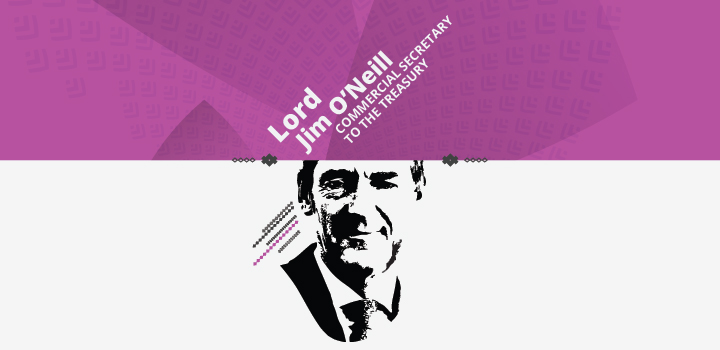 Imagine a world in which a simple wound could be life-threatening and where common infections are deadly. Lord Jim O'Neill investigates combating the global threat of antibiotic resistance.
Could there come a day when the risk of post-operative infection is so high that surgery becomes unwise? Imagine a world in which a simple wound could be life-threatening and where common infections are deadly.
The European Centre for Disease Control recently reported on the emergence of antibiotic-resistant strains of gonorrhoea. And, just one month away from World Antibiotics awareness week – which takes place globally from 12 to 18 November – the SA Human Rights Commission is investigating the deaths of six new-born babies from the drug resistant pathogen Klebsiella Pneumoniae at the Thelle Mogoerane Hospital in Vosloorus. Outbreaks of this sort are not uncommon in South Africa. While the country''s National Strategic Plan aims to eliminate HIV, Tuberculosis (TB) and STIs as public health threats by 2030, the World Health Organization reports that an estimated 19 000 South African people developed drug-resistant TB in 2016.
"If we lose the arms race against bacteria, 10 million lives could be lost globally by 2050. Yes, 10 million, on top of the accumulated economic cost of those deaths and lost productivity to the world economy of $100 trillion." So says, British economist Lord Jim O'Neill, who has just published a critically-acclaimed book on this subject. Creator of the "BRIC" acronym and former chairman of Goldman Sachs Asset Management, O'Neill will speak at the Discovery Leadership Summit 2018, taking place on 1 November in Sandton, Johannesburg.
O'Neill left British Government in September 2016, having been Commercial Secretary to the Treasury from May 2015 until September. Yet, his stellar career has seen him involved in several research projects of global importance. Key among them was the 2014 Independent Review into Antimicrobial Resistance (AMR) under former Prime Minster David Cameron's Government - who wished for Britain to take lead on the issue. (David Cameron will also speak at the Discovery Leadership Summit 2018). The Review engaged widely with international stakeholders to understand and propose solutions to the problem of drug-resistant infections from an economic and social perspective. Recommendations provided key input to the 2016 United Nations High Level Agreement. O'Neill: "In our final recommendations we proposed 27 specific interventions that would require investment of around $40 billion over a decade across the world," says O'Neill.
New book Superbugs: An Arms Race Against Bacteria (April 2018) by William Hall, Anthony McDonnell, and Jim O'Neill, outlines the major systematic failures that have led to the growing crisis and a set of solutions to tackle these global issues. In addition to personal behavioural modifications, such as better handwashing regimens, Superbugs argues for mounting an offense against this threat through agricultural policy changes, an industrial research stimulus, and other broad-scale economic and social incentives.
"Few patients realise it is also possible to become resistant to one of the most commonly prescribed treatments for general infections, influenza and other conditions – antibiotics," says CEO of Discovery Health, Dr Jonathan Broomberg. "Globally, there has been an alarming increase in antibiotic resistance and in the occurrence of 'superbugs' that don't respond to antibiotic treatment. In simple terms becoming resistant to antibiotics could require more expensive treatment and even mean that one day there may be none of these medicines left to effectively treat life-threatening conditions."
Discovery Leadership Summit 2018
Join Lord Jim O'Neill and other inspiring minds at the 2018 Discovery Leadership Summit as they share strategies and insights on business, economics, behavioural science, healthcare, innovation and finance.
A virtual consultation is just a tap away
In his opinion, Dr Sudeshan Govender, a General Practitioner in Tongaat, KwaZulu-Natal, believes the digital revolution will improve healthcare for both patients and healthcare practitioners
Opening hearts everywhere - Chris Truter's story
The Truters make some of Wellington's finest export wines. But their main claim to fame is winning an extended battle to save their son's life. Chris was diagnosed in-utero with Hypoplastic Left heart Syndrome, one of the most challenging of all heart defects.