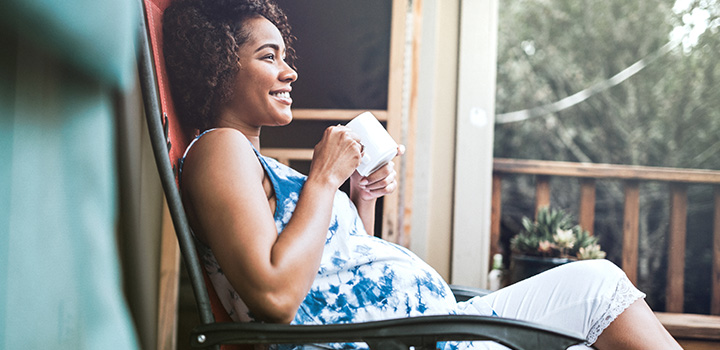 Science says your body and mind will never be the same after having a child - and neither will your insurance cover.
Getting things in order is a physical reaction in a mother-to-be. It's called nesting and it happens to many women in the final phases of pregnancy, a phenomenon that comes from nature. It involves the urge to clean and organise, instinctively putting everything in place for the baby's arrival.
While this certainly applies to the nursery room and hospital bag, it should also apply to your administration and financial affairs, according to Discovery Life Financial Adviser, Onalenna Disipi. Planning for the future includes increasing your life insurance as soon as possible after you find out that you are pregnant. "Soon you will be responsible for more people and if a disability or severe illness disrupts your ability to earn an income, you will need to be well protected." says Disipi.
A place for everything
While your medical cover will pay for those emergencies, think about the future of your children. Discovery can also cover your children's education fees if you die or become ill or disabled. Discovery's Global Education Protector will cover your children's education from crèche to university, locally or abroad, if you suffer one of these life-changing events.
If you don't experience a life-changing event and actively manage your health and wellness with Vitality, the University Funder Benefit, which is automatically included in the Global Education Protector, will assist in funding your child's university fees.
You can get up to 100% of your child's tertiary fees funded based on your children's age at the time that you take out the policy, your Vitality engagement and the benefit option you select.
Start planning for your family's future today. Get in touch with an accredited Discovery Life financial adviser to view our range of award-winning life insurance products.
This article is meant only as information and should not be taken as financial advice. For tailored financial advice, please contact your financial adviser. Discovery Life Limited. Registration number 1966/003901/06, is a registered long-term insurer, and an authorised financial services and registered credit provider, NCR registration number NCRCP3555. Product rules, terms and conditions apply.
Women, protect your life with life cover
With Discovery Life, you can make sure that you and your family will have funds available to help with any lifestyle changes that may occur in the event of a severe illness.
Discovery Life's Lifetime Severe Illness Benefit includes:
A minimum payment of 100% of their insured amount for Standardised Critical Illness Definitions Project (SCIDEP) conditions.
Whole-body coverage that is traditionally reserved for tiered severity products.
Cover for 17 in-situ cancers to help you receive the care you need to prevent cancer from progressing.
Financial protection following a severe illness in the form of a payment up to 215% of your sum assured.
A cancer relapse benefit, a market-first feature, which allows you to claim up to 365% of your sum assured for a series of related cancers.
I'm interested in…