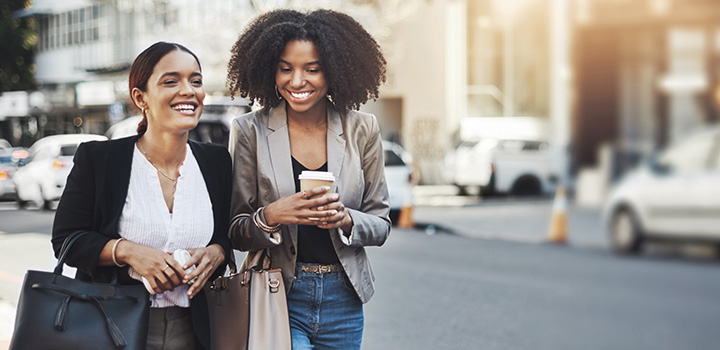 Life expectancy is longer for women, so what does this mean in terms of insurance risk ?
A 2019 Statistics South Africa report estimated the population at nearly 59 million. Approximately 51,2% (approximately 30 million) of the population is female. In addition, the World Economic Forum reports that life expectancy is six years longer for females at 67,7 years. Internationally, women are living longer, to up to 80 years. What does this mean in terms of insurance risk?
"For one, outliving a partner or spouse, means needing more financial cover for the dependents who will be left in your care, and for yourself, for possible disability and illness cover," says financial adviser Onalenna Disipi.
The international Life Insurance and Market Research Association (LIMRA) has found that women are more worried than men about the impact of financial risks they may face. "On average, women felt they were more likely than men to incur long-term care costs and health care costs, face increased taxes and have a reduction to their [state] benefits. They also thought the impact of these risks would be more significant to their financial well-being in retirement," the association reported.
"Interestingly… research shows women are more likely to be caregivers, often times forcing them to curtail their hours at work or retire earlier," the report said.
Despite this, statistically, women are less likely to have life insurance, compared to men, according to a 2016 study by Limra.
"For all women, life insurance is vitally important. It provides the funds needed to pay off any outstanding debt you may have, it can replace a sudden loss of income, and it can provide for your loved ones when you are not able to – such as paying for private schooling or a university education for your children," says Disipi.
"More and more women are becoming the breadwinners of their households, giving them increased financial responsibility. Life insurance does more than just cover your income. If you are a stay-at-home mom, you know that what you do is just as important to your family's welfare as working outside the home," says Disipi.
What are the options?
For peace of mind, long and short term cover can take care of all your financial worries. For example:
Life cover pays out a lump sum to cover immediate costs if you pass away, such as funeral costs, outstanding debts, estate settlement fees and providing support to any dependents that you leave behind.
Severe Illness Benefit protects you from the financial impact of a critical illness by paying you a lump sum. This money can be used to provide for needs such as modifying your lifestyle and your home or to cover the cost of a care-giver and any other medical expenses.
Capital Disability Benefit provides you with a lump-sum payout if you become disabled. You can cover any costs associated to your disability.
There are also other forms of cover, such as income protection (which provides you with a regular income if you become severely ill or suffer a permanent or temporary disability) and education protection (which pays for your child's primary school, high school and tertiary education if you suffer a life changing event to).
"The best way to understand your insurance needs is to understand your current levels of debt (how much money you owe) and what your loved ones would need to survive without your financial support to cover day-to- day and future living expenses. Other aspects to consider include your income, lifestyle and any pre-existing medical conditions," says Disipi.
It may sound daunting, but Discovery Life uses diagnostic tools to help you find the right level of cover with the help of a trusted financial adviser. He or she would evaluate your personal risk, and also help review your cover regularly and when your circumstances change to make sure that you're sufficiently covered as you go through life.
This article is meant only as information and should not be taken as financial advice. For tailored financial advice, please contact your financial adviser. Discovery Life Limited. Registration number 1966/003901/06, is a registered long-term insurer, and an authorised financial services and registered credit provider, NCR registration number NCRCP3555. Product rules, terms and conditions apply.
"Cancer transformed my life" – Penelope Howie
A country and western song by Tim McGraw kept two-time breast cancer survivor Penelope Howie, emotionally strong through multiple, challenging treatments. Written after McGraw's dad died of cancer, "Live like you were dying" stems from advice to his son.