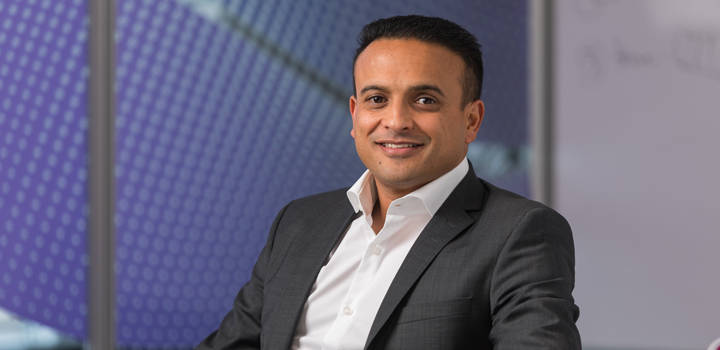 High-performing teams are a critical ingredient for any company and its leadership to achieve success. An authentic company purpose and a value system that is about more than the bottom line, can help do just that.
Employees who identify with the purpose of an organisation are more likely to feel engaged and as a result, perform better. Research shows that the more engaged employees are, the more likely they are to perform at their full potential, helping the business to succeed along the way.
Analytics and advisory company Gallup says highly engaged teams are 21% more productive than those with low engagement. Discovery data also shows that when we build healthier, more engaged teams, it usually results in a more productive workforce.
Neville Koopowitz, CEO of VitalityHealth in the UK, says the latest studies on employee health show that younger employees especially, want to feel engaged and they also want to contribute to the business purpose. "There is a clear need for employers to proactively engage with young workers and adopt comprehensive strategies to ensure successful on-boarding, and integration into the workforce."
How leaders can leverage purpose to drive engagement
Firoze Bhorat, Chief Marketing Officer at Discovery Limited says: "When we consider why brands, organisations or companies truly succeed, there is often an underlying correlation between the purpose and values of the company and how the leadership team and employees advocate for and buy into this purpose and values. The most successful brands in the world, those that achieve iconic status, are those with a clear purpose and a value system that is clearly articulated and visible throughout the company."
Interestingly, research from Harvard Business School and the EY Beacon Institute showed that over three years, businesses that are purpose-led were more likely to be profitable, while those that are not purpose-led showed a drop in growth.
The research shows that business success begins with an organisation having a strong purpose statement, which is implemented in reality. When a purpose is at the core of a business, intrinsic in everything that is done, it filters through and resonates with employees. Countless studies have shown that this starts with the leaders establishing the core purpose, following through with it in their own actions, and employees feeling a sense of ownership and being invested.
One of the outcomes of a purpose being visible and implementable, is that it allows for innovation and courage to grow. "Employees who clearly understand and buy into a company's purpose, and are all working together to achieve something greater than their 'immediate job', will have the courage to think bigger – something that can result in innovative ideas being generated from across the business, and not just from an R&D lab," says Bhorat.
"It is essential for employees to feel part of, and believe in, the purpose of their company, and for it to show up in productivity and innovation. And it is a leader's job to entrench that purpose and disseminate it," he says.
The Discovery example: a purpose about people, not profit
Discovery is an example of a business that has been founded on a strong core purpose – to make people healthier, and enhance and protect their lives.
"Discovery is 100% guided by its core purpose. Its purpose was established more than 20 years ago and it remains as relevant now as it was then. This core purpose serves as an internal yardstick of how we conduct business and serve our clients, and our brand has become somewhat synonymous with it," says Bhorat.
Fulfilling this purpose in a way that creates benefit beyond the business – to employees, partners and broader society – requires rethinking traditional business paradigms and addressing societal needs. It is this tangible evidence of a cycle of good, which makes employees feel engaged and has a positive effect for consumers.
"Innovations like our Vitality programme for example, have been market-leading over many years. It is precisely this notion of looking after people's health and wellness – a subject that is naturally very close to everyone's hearts – that enables us to build trust with our clients. This trust has allowed us to traverse various industries over the years as we grow our business to meet the full spectrum of consumers' financial and insurance needs," says Bhorat.
Brand trust is a function of many factors, and the role of employees who are engaged and committed around a single purpose, can have an important impact on how the brand is perceived. Brand perception is another aspect that can influence the bottom line of a business. When leadership exemplify the values and ensures employees understand their roles in achieving the core purpose, employees remain engaged and motivated to keep thinking of new ways to build customer trust and satisfaction – all for a healthier bottom line.
Discovery for Business
Employers benefit significantly from a healthier workforce. Find out more about our comprehensive Employee Benefits for businesses.

Are your people dying for a paycheck?
The South African workforce is amongst the most stressed in the world, according to a Bloomberg Business survey which rated our stress levels second, only to Nigeria.

Is presenteeism damaging your business?
It is important that employers understand the cost of present but disengaged employees on business and ultimately the impact of poor health on a company's bottom line.