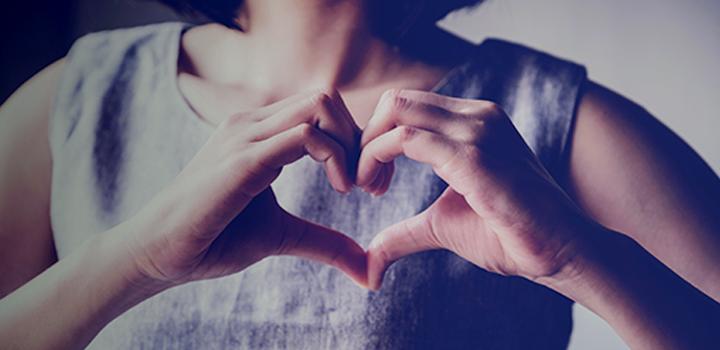 It's Heart Awareness Month, in time for good weather. While work may keep you busy, here are some ways you can take care of one of the most important muscles in your body – even if it happens to be on the weekend.
The SA Heart and Stroke Foundation says that 80% of heart disease and strokes can be prevented, yet 225 South Africans are killed by heart disease every day.
The foundation says that employees are often faced with unhealthy choices provided by staff canteens and vending machines filled with salt and sugar laden foods which do not promote health. "Lack of physical activity increases the chance of developing many lifestyle diseases like high blood pressure, obesity, diabetes, and cardiovascular disease to name a few – these are also linked to stress, depression, and anxiety," the foundation says.
It emphasises how stress has been linked to increased risk for heart disease due to unhealthy behaviours like avoiding physical activity, smoking, alcohol abuse, and poor food choices, which all contribute toward the risk factors for developing heart disease.
One of the ways to keep your heart healthy is to remember that the heart is a muscle and physical activity helps make it stronger. Exercise can reduce stress, give you more energy, help you sleep better and bring down your risk of heart disease. Since September brings lovely spring weather, and Heart Awareness Month - it's the perfect time to start a simple, healthy habit like walking.
Walk before you run
Walking is free and you don't need any special equipment besides a pair of good shoes. If you can, try brisk walking. A great way to check if you're walking at the correct intensity is the talk test. If you can talk (slightly out of breath) while working out, but you can't sing or whistle, you're exercising at the right level.
Six steps to get you started
Find a safe place to walk: Start by walking up and down corridors or go to a park. Rope in a walking buddy so you have someone to remind you to walk and keep you company.
Warm up: Even if you start with a gentle stroll, warming up is a good exercise habit that helps prevent muscle injury. Start slowly and add some light dynamic stretching. Gradually up your pace.
Listen to your body: Only do as much as you can. Walking is not about pushing your limits. Stop when you're tired.
If you limp or your steps are uneven, slow down: You're walking to get your heart pumping and body comfortable with exercise, not training to run a marathon.
Once you're walking comfortably, pull in your stomach: Just like walking can get you fit enough to start new exercises, walking while pulling in your stomach is the first step to strengthening your core muscles.
Cool down: The last phase of any exercise session is always letting your body recover for a few minutes and having your heart gradually return to its resting rate. A cool down includes slowly decreasing the intensity of your physical activity and stretching.
Stop right away and see your doctor if you have any of the following symptoms while exercising:
Ask your doctor before you start exercising
Walking is a safe exercise for most people. But if you have a medical condition or haven't exercised for a while, you shouldn't rush into gym in an effort to get fit. Speak to your doctor before starting if you:
Recently had surgery
Have bad balance or fall often
Feel dizzy when you walk or take medicine that makes you sleepy or dizzy
Have ongoing health problems like heart disease (or are at risk of developing heart disease), or have trouble breathing, high blood pressure, osteoporosis or diabetes.
Go where your feet take you
Plan your exercise programme so you can get the most benefit out of it for your blood pressure without adding stress on your heart. Knowing your limits and capabilities is essential for a sustainable exercise routine.
When you can keep walking without becoming tired, you can start thinking of yourself as walking fit. You can even start exploring other kinds of exercise like dancing. So go where your feet take you and walk your way to a healthier heart today!
Discovery for Business
Employers benefit significantly from a healthier workforce. Find out more about our comprehensive Employee Benefits for businesses.
Are your people dying for a paycheck?
The South African workforce is amongst the most stressed in the world, according to a Bloomberg Business survey which rated our stress levels second, only to Nigeria.
Is presenteeism damaging your business?
It is important that employers understand the cost of present but disengaged employees on business and ultimately the impact of poor health on a company's bottom line.