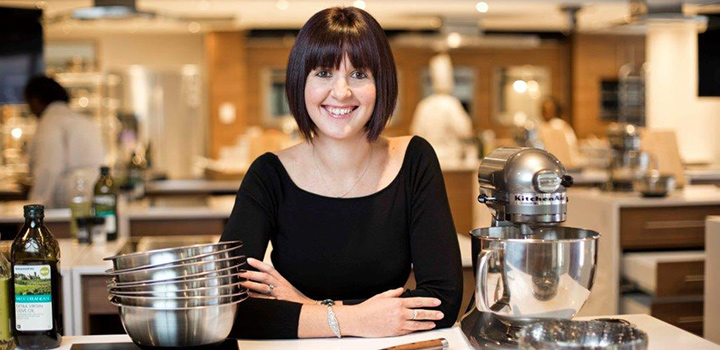 Discovery Vitality's Candice Smith tells us how she helps her family maintain a healthy attitude towards eating.
Getting a well-balanced meal on the table during the busy nights of juggling work pressures, sports, dance classes and homework can seem overwhelming, but it doesn't have to be.
Discovery Vitality's Head of Nutrition Strategy and mother of three, Candice Smith, gives us her top tips for keeping her family's diet healthy and exciting.
Q) What's your goal for your family's diet?
A) My overall priority is to create and encourage a healthy relationship with food. That may sound obvious, but disordered eating later in life can often be traced back to our early experiences with food, either linked to deprivation or excess. I hope to teach my children to recognise how good whole food makes their bodies feel.
Q) How do you keep mealtimes interesting?
A) We eat seasonally – a wide variety of fruit and vegetables tends to be less expensive and tastes better in season. I also include my children in the cooking process. We've been to several kids' classes at Discovery's HealthyFood Studio and the enjoyment they get from making their own wholewheat pasta or home-made tomato sauce is wonderful to see.
Q) How can parents encourage a "fussy" eater to try new flavours?
A) My kids must try everything once before telling me they don't like it. After that, they're welcome to decline. I also continue to put a food they've previously said 'no' to on their plates and insist they try one bite. This strategy has converted one into an avo lover and another into the biggest salmon fan.
Q) How do you use the HealthyFoods benefit to budget and save?
A) The HealthyFood benefit makes a big difference, particularly when it comes to vegetables, fruit and nuts. Ensuring there are always plenty of these around to snack on helps my kids feel in control of their diets and prevents them from getting too hungry between meals. Getting 25% cash back for these foods makes a very real difference.
Q) What is your favourite healthy meal to cook your family?
A) With the weather getting colder, we're loving stews loaded with vegetables. I rely on my pressure cooker in winter – it makes it possible for us to have a delicious tender stew without having to be at the stove for hours.
Candice shares her family's favourite stew recipe - a quick, healthy dinner packed with vegetables and fibre.
Remember that you can replace lamb with leaner meat options such as ostrich or chicken, and use our HealthyFood homemade stock recipe for a healthier alternative to high-sodium store-bought stock. Perfect for winter!
Candice's top tips on providing a healthy diet on a budget:
Eat seasonally and make use of frozen veggies.
Activate the Discovery HealthyFood benefit and get cash back on healthy food items.
Use beans and lentils as an inexpensive source of protein that also help meals go further.
Utilise the Discovery Vitality Kids Health Review to stay on top of your children's general health.
Beware those sugary drinks
Drinking just one sugary drink per day increases the likelihood of being overweight by 55% in children. Try to cut out your family's liquid sugar. Opt for pure water and steer clear of sugar-laden fruit juices. You're better off eating your five-a-day.
"Disordered eating later in life can often be traced back to our early experiences with food, either linked to deprivation or excess."
Discovery products recommended for you
Join Vitality
Vitality is the wellness programme that encourages, facilitates and rewards you as you get healthier.
Join Vitality today
Spring-clean your eating habits this September
One way to practice sustainable eating is to plan and eat meals according to the season. Doing so saves money, energy and lets you enjoy foods at the peak of their flavour. Here are 10 tips to get you eating more sustainably, plus a reminder of seasonal fruit and veg to buy this Spring.