Two top Paediatric Oncologists, an education expert and the mother of two young daughters diagnosed with cancer, share in an unforgettable, true-to-life discussion about childhood cancers. Explore symptoms, treatment, emotional support and much more.
In this podcast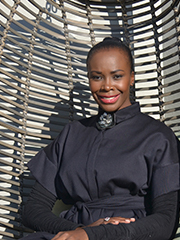 Host: Sonia Booth, Author and host of Opinion Booth on CliffCentral.com
What I really think is important is for people to know there's no such thing as a stupid question. Because we're dealing with something that is very complex?
"There are no specific screening tests for childhood cancers. Unexplained lumps, bleeding and bruising, a fever that lasts longer than two weeks, loss of weight or appetite, mean there is something wrong and the child must be screened for a malignancy like leukaemia."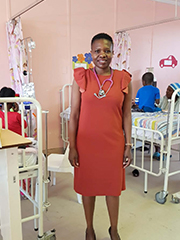 Dr Vhutshilo Netshituni - Paediatric Oncologist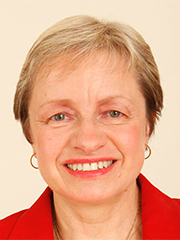 Professor Janet Poole - Principal Paediatrician and Head of the Paediatric Haematology/Oncology Unit at Charlotte Maxeke Johannesburg Academic Hospital.
"Leukaemia accounts for about a third of all childhood cancer. The second most common childhood cancers are brain tumours. Then we have a whole host of other tumours that occur in organs. Most cancers in children respond very well to treatment."
"Cancer treatment may make a child tired, requiring schooling and lessons to be modified. A teacher must now the side-effects of treatment and obey doctors' instructions. A child must be treated normally, taking into account the limitations imposed by cancer."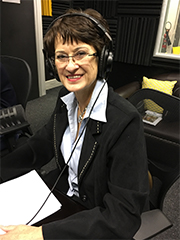 Adri Ludick - an education expert, Program Development Manager at CHOC, Childhood Cancer Foundation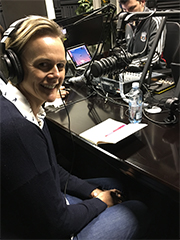 Kerrin Bain - mother to two young daughters, Jessica and Georgia, who were both diagnosed with cancer.
"We began the CHOC Cows when Jess passed away, in 2008, to raise funds by riding the 94.7 cycle race in cow suits. Ten years later we had 200 cow suited runners at Comrades 2018. We have fun and raise funds towards priority CHOC projects."
CHOC Childhood Cancer Foundation
The Cows
Adri Ludick's guide, 'Back to School' offers essential information on how to adapt to the educational and associated challenges that cancer poses for parents, caregivers, siblings and fellow pupils.