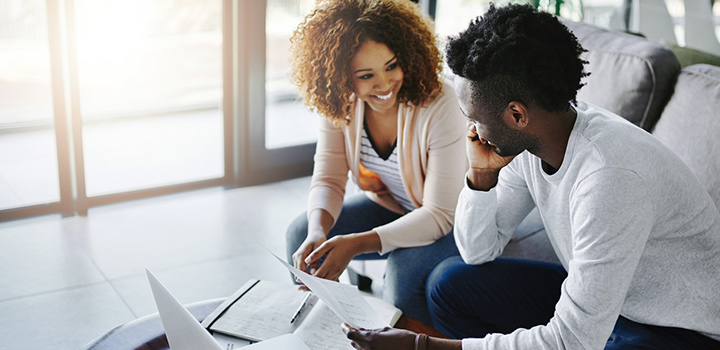 July is National Savings Month - an annual campaign to raise awareness about the importance of saving money, aimed at bringing about a shift among South Africans towards a culture of saving. Throughout the month, we will share advice to help you reach your savings goals.
How many times have you heard the words, "I just don't have enough money left at the end of the month to save," or uttered them yourself? For many of us, this seems like a reality, and saving becomes something we'll do 'one day'. It's almost as if getting to the point of being able to save becomes the goal.
Saving is a mindset
But if you think about it, your goals are actually the things you need to do with the money you have available from saving. You might urgently need money to fix a broken-down car or replace a burst tyre. Or you need healthcare treatment unexpectedly, like an operation, and there is an amount you need to pay upfront to the hospital. Short-term goals like these mean you want immediate access to money in an emergency situation.
A long-term goal is, for example, being able to live comfortably in retirement. This is where many of us underestimate the time we have available to save to reach that goal, and what leads us to postpone. A goal that is far off, such as retirement, can almost seem unrealistic, especially when you're young. Depending on your age or life stage, you can adapt the way you think about saving by setting smart goals and staying focused on them.
Making sure you achieve your goals by starting to save now
Setting financial goals is the first active step you need to take to becoming financially secure. In fact, it isn't even negotiable. But, to stay focused on your goals, it is important that you make them realistic and revisit them regularly.
SMART, a technique you can use for any goal-setting, can also help you make your financial goals realistic. SMART goals are:
Specific (make them as clear as possible)
Measurable (so you can keep track of your progress)
Achievable (they can be challenging, but you must be able to achieve them)
Relevant (they must slot in with your bigger life picture)
Time-bound (set a date by when you want to achieve them)
An example of a SMART financial goal could be paying off your debt, for example: "I have R150 000 in debt. I will pay off this debt and I will get it down to R0 by August 2020."
To make it possible for you to achieve the above goal, which is a medium-term goal, it is important that you set yourself further goals that are realistic for the short term, to make the medium-term goal possible. Think of practical things you will realistically be able to do, such as:
Cutting down on money spent eating out at restaurants by going out once a week only
Putting away 80% of your thirteenth check for the next two years
Working from home if your employer allows it, to save on travelling costs
Taking on some freelance work for an extra income
If you use this technique, making adjustments where necessary, but keeping your eye on your long-term goals, you will achieve your financial goals. Many people do this with great success.
This article is meant only as information and should not be taken as financial advice. For tailored financial advice, please contact your financial adviser.
Savings Month - your cue to start saving!
Speak to your financial adviser about investment options to help you reach your financial goals. If you do not have a financial adviser, you can leave your details and Discovery Invest will call you back.
You can also qualify for a 50% discount on lump-sum disability cover for the first three years of your policy.
Staying financially fit for a lifetime
A retirement savings strategy isn't static - it needs to adapt as you move through different life stages. In other words, a 25-year old will approach retirement investment differently to someone who is 55.
Think you are too young to start investing? Wrong!
Many people miss out on the benefit of investing their earnings early. What can 20-somethings learn from Actuarial Analyst Christopher Smith, whose money mindset and investment strategy are paying off?