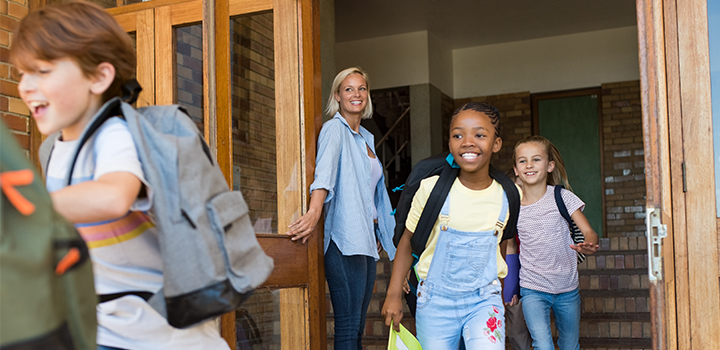 A chance meeting in 1999 between former colleagues, Adrian Gore and Herschel Mayers sparked a vision for a new generation of life insurance – one which rewards you while you are still alive – and helps you to live longer.
The 1980s were a spend-happy time in South Africa's insurance industry. Investment returns were consistently beating consumer inflation and the life insurance industry performed well. People were happy, insurers were happy. Premiums covered risk and the remainder was invested on clients behalf. Benefits were bountiful.
By the 1990s, however, volatile markets were delivering poor returns which compromised benefits. Consumers were disgruntled.
Mayers, an industry frontrunner, was thinking of starting his own brokerage. "It was the end of 1999, when I bumped into Adrian. I was 39 and toying with the idea of going it on my own." Instead, Gore asked him to start Discovery's insurance arm – Discovery Life.
In 2000 Discovery set out to lead the regeneration of a stagnant industry. Mayers recalls: "We had the fantastic opportunity to ask 'What's wrong with the world? How are we going to rewrite the rules of insurance?'"
Vitality was the answer.
Discovery Life reimagined the way risk was calculated and started paying clients back for taking care of their health – by eating well, exercising and doing their health checks.
Gore says: "We did it by helping clients to be healthier and live longer, with a 40% lower illness or death risk. Besides being healthier, clients save on premiums and have received over R2 billion in PayBack. A pool of healthier clients who stay with us longer, improved productivity and lower healthcare costs – all benefits for business and society."
By leading a healthy lifestyle, Discovery's Gold and Diamond Vitality status policyholders have a 75% lower mortality risk compared to the industry average*.
Ahead of trends in the life assurance industry, Discovery Life has for many years used dynamic underwriting (calculating risk) and wellness measures through Vitality, to determine client risk and premiums – where life assurers typically only apply underwriting based on static information such as age, gender and smoking status.
It also reassessed how to address the bugbear of the industry, repudiated claims – by paying partial and temporary disability claims instead of all or nothing, as was the industry norm. It put policy holders premiums to work to drive cover for the financial impact associated with disability, illness and death.
"Discovery's Life model has been the basis for Discovery's global expansion. Discovery Life's established success in behaviour change to lower insurance risk has seen Vitality Shared-Value Insurance being applied by leading global insurers in the Global Vitality Network," says Gore.
Some of the world's most respected insurance giants see the Discovery Life model as the future of life insurance: AIA has launched Vitality in Singapore, Australia, Philippines and Hong Kong; John Hancock has launched John Hancock Vitality in the US; VitalityLife is thriving in the UK; and Generali is launching Generali Vitality in Europe.
In essence, Discovery Life is insurance that helps you live longer and pays you for living well. The benefits evolve throughout your policy term to remain relevant to your changing needs. And unlike traditional life cover, it allows you access to your funds in the case of real need, and is personalised according to your specific needs and means.
Additional notes:
Discovery has paid over R22 billion in life insurance claims to date, thanks to our innovative, objective and proactive claims assessment criteria.
By leading a healthy lifestyle, Discovery's Gold and Diamond Vitality status policyholders have a 75% lower mortality risk compared to the industry average*.
Over R2.5 billion in premium PayBacks and discounts are passed back to our policyholders every year**.
Discovery's cancer and education benefits are award-winning, globally.
By simply linking your Discovery Life Plan with other Discovery products, such as Vitality, Vitality Active, a qualifying health plan from a medical scheme administered by Discovery Health or a qualifying Discovery Bank account, you could be rewarded for your entire policy term with upfront and ongoing premium discounts of up to 42%, premium PayBacks of up to 50% and automatic cash payouts in retirement for managing your health and wellness. * Mortality study by global reinsurer, 2018 ** Internal Discovery statistics as at 2018
Boosting your retirement savings through shared-value life cover
Life cover that allows you to get a substantial portion of your premiums back by encouraging and helping you to get healthy and stay healthy lets you benefit while you are still alive. Here is how Benna Koorsten boosted his retirement savings by R2.7 million.
Your Discovery Life dictionary
Discovery Life is committed to helping South Africans improve their financial literacy. Here's a handy guide to common terms, products and benefits we use when communicating with our clients.