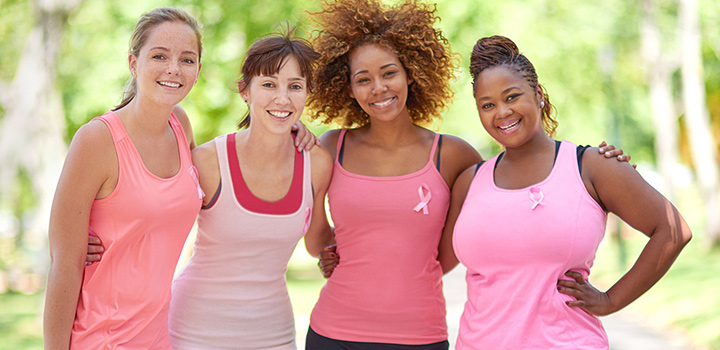 Your Cancer Buddy gave you that all important hope and belief that you could get through this by simply being there, and now that you've done it, you too have an opportunity to assist others who are just embarking on their journeys.
Now that you've finished your treatment and are trying to adjust to life after cancer, stop for a moment and think back to when you first started out. Remember what it was like when you were about to have chemo, or radiation, or to undergo surgery? That whirlwind of feelings: the anxiety, the terror, the fear of the unknown? And how it felt when the friendly, smiling face of your Cancer Buddy appeared at your side or called, who knew exactly what you were going through and what to say to help make things a little better? When you're on this rollercoaster ride it really does help to chat with someone with the same diagnosis and who has been through treatment and survived.
As wonderful as it is to have finally made it to the end of treatment, there are unfortunately many, many people who are just starting out, feeling exactly the same as you did when you were first diagnosed. Right now your focus is rightfully on learning how to how to ditch your identity as a cancer patient and return to a normal life as a cancer survivor. Link to getting out of the cancer routine here. If you find yourself thinking about giving something back that will create meaning to your own cancer journey, becoming a Cancer Buddy is a good option. Just as your Cancer Buddy played such an important role on your team, you too can support and inspire others by just being there. Not only will your presence give them some much-needed hope, but you'll also find that giving back will help change your mindset from 'patient' to 'survivor'.
How to become a Cancer Buddy
There are a number of organisations in South Africa that offer a Buddy service. While Bosom Buddies and Reach for Recovery focus on breast cancer patients, others such as Cancer Buddies deal with all types of cancer while some private oncology practices such as Cancercare have their own Cancer Buddies programme too. "Your Cancer Buddy becomes your chosen family, a family which supports you both during and after treatment, from diagnosis to survivorship, offering one-on-one assistance throughout your cancer journey," explains Louise Turner, Chief Operating Officer of the Breast Health Foundation. "Bosom Buddies, is a programme of the Breast Health Foundation, which focuses on the support of all breast cancer patients and survivors as well as their families". As a Bosom Buddy you:
Have gone through the majority of your treatment
Have done your customized counselling course
Are committed to giving time to those who need a Bosom Buddy
Are an active volunteer in the Breast Health Foundation
Counsel those who are starting their breast cancer journeys.
According to Linda Greeff, one of the founders of the support group, Cancer Buddies are recruited from all over South Africa to provide support, empathy and understanding to both cancer patients and their caregivers. "Sometimes the best treatment is just talking to someone who has 'been there', she says, "And Buddy support can be done in person, over the phone or even via email or Skype. And it's not difficult to become a Cancer Buddy," she adds. "All you need to do is to complete a form on the website describing your personal experience with cancer which will be kept completely confidential except for the new cancer patient we'll be putting you in touch with. Once we've received your information we'll contact you for an interview with one of our qualified staff members after which you'll go into a training session. You'll then be allocated to a new patient according to his or her emotional needs, type of cancer and treatment programme and you'll be able to do for him or her exactly what your Cancer Buddy did for you. Giving back to someone in need often creates meaning for your own cancer journey too," she adds, "And this can be very healing."
Pushing limits and shedding pounds: How Dumi found a sport she loves
Spring brings a scurry of activity as the earth bursts into life. Use this season to fall in love with a fitness activity that keeps you coming back for more. Dumisile Mthalane did just that. By finding a sport where she can soak up the sunshine, she's transformed the way she looks, thinks and feels.