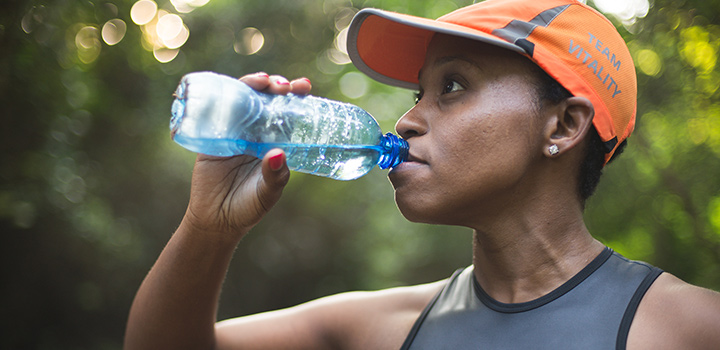 Spring brings a scurry of activity as the earth bursts into life. Use this season to fall in love with a fitness activity that keeps you coming back for more. Dumisile Mthalane did just that. By finding a sport where she can soak up the sunshine, she's transformed the way she looks, thinks and feels.
Dumisile Mthalane's adventure began when her gradually-increasing body mass started to weigh her down. "I felt heavy and would huff and puff from climbing just one flight of stairs," says Dumi, a project manager from Durban. At this point Dumi weighed 82kg, with a body fat percentage of 36.9 and cholesterol of 6.9 mmol/l.
Her weight had gradually crept up over the years. "It started when I moved to varsity in Joburg. I stayed in residence, where the food was not the healthiest, and because I didn't exercise at all I gained a lot of weight."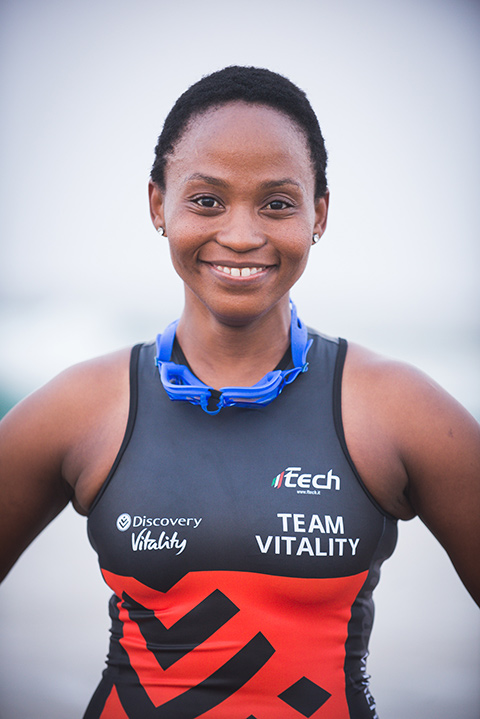 "Then, I entered my first Ironman 70.3 event in Durban on 18 June 2017 and, having entered, there was no turning back!" she explains. I enjoyed the training and became far more confident when swimming in the ocean. The fears I had were no more and I completed the Ironman 70.3 in a time of 7 hours, 58 minutes and 38 seconds." After this event, Dumi also took up strength training to supplement her cardio-based triathlon training.
"My training is no longer about weight loss. I found something I love doing; activities that make me happy. Training for races and collecting medals are much more exciting goals. A major part of Dumi's transformation is nutrition. "I eat healthily because I need to fuel my body with good, nutritious food to perform well while training and in a race. I used to eat three meals a day but I found that at times I would get so hungry I would buy junk food to fill me up until I got home for supper. Now I eat five smaller meals, so there's no need to find unhealthy fillers. I prepare my meals on a daily basis based on my training demand for the next day. On weekends I am not too strict. I love donuts so I reserve those for weekends. I also cut out juice and fizzy drinks. I drink a lot of water now. I train too hard to be on a bad diet, as poor food affects my energy levels," she says.
To others who dream of accomplishing a weight loss or a sporting goal, Dumi says: "Have a plan and stick to it. Remove "I can't" and "I don't have time" from your vocabulary. I also find having a buddy or training with a group/team makes you disciplined even on days when you don't feel like training. You become accountable to your training partner this way. You motivate each other and it becomes more fun. Do something that you love and enjoy and I promise you, you will meet your goals. You will see results. Focus on a healthy lifestyle every day. And never underestimate the power of sleep or resting for a healthy mind, body and for peak performance in your training.
"Making healthy choices should not be boring and frustrating. If it's fun you are more likely to continue with it for a very long time. Discovery Vitality has made this healthy lifestyle more fun. I have Vitality Active Rewards and this pushes me to train in order to meet my weekly targets. My team members and I check up on each other achieving our targets, so it goes back to the idea of accountability - you're in it for the team. Diamond status rewards help a lot in that you get cash back and discounts on many of the items that you need to achieve your goals, such as training gear, fitness devices, healthy food, travel discounts, gym memberships and so on. Added to this, the annual health screening tests make you aware of your health status and if you're not within healthy ranges for things like cholesterol, blood glucose and blood pressure, you get a wake-up call to change your unhealthy habits."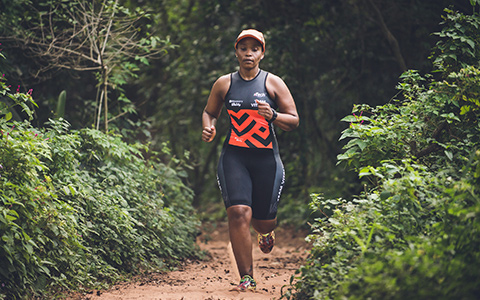 "Making healthy choices should not be boring and frustrating. If it's fun, you are more likely to continue with it for a very long time."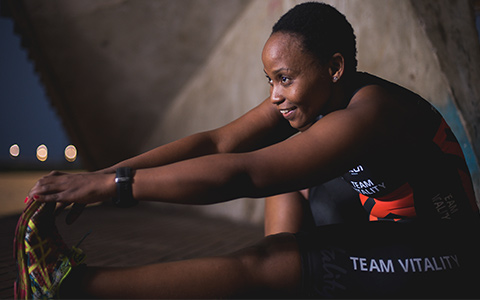 Since starting training, Dumi is more energetic and more focused. "I look after my health more now as I know the consequences if I don't. I'm doing things that I never thought I was capable of. I am trail running in breathtaking places that I never knew existed, I have met incredible like-minded individuals and made valuable friendships. I feel so much more confident and it's amazing to focus on something, see great results, and as a bonus, have fun doing it!"
Dumi's weeks currently include about 35km running, 160km cycling and about 5100m of swimming. Her next big triathlon event? "I will be entering the 2018 Ironman 70.3 Dubai." She's also gone from saying she would never run anything beyond 21km to taking on December's Cape Town Ultra Trail Run - the 35km event. "Why? Because I love to trail run," she explains.
She now sports a leaner frame at 69kg, and has dramatically lower cholesterol levels. She's smashing old boundaries and setting new limits for herself. Her achievements have attracted the support of friends, colleagues and family. "They are thrilled that in the process of pushing my body to such limits, I have found new happiness and joy."
Follow Dumi's health and fitness journey on Instagram @dumisilem
Watch Dumi talk talk about her fitness journey
Get active in a variety of ways with Vitality
Find exercise boring? Be inspired by Dumi and keep experimenting with different fitness activities until you find something you enjoy.
Love music? Incorporate a cardio workout with the energising fun of air-drumming by trying a pulse-racing Pound class at your local Virgin Active. Remember, you can get up to 100% off your monthly gym membership fees with Discovery Vitality, and earn 100 points per day for a workout at a Vitality partner gym.
Prefer the great outdoors? You can also earn 100 Vitality points per day on the golf course with Handicaps Network Africa, or 300 points at each parkrun - a free weekly 5km event that happens at venues across the country every Saturday morning.
Go gaga over high-tech gadgets? Choose between a wide range of Vitality-linked fitness devices and apps that can track your activity and earn you fitness points wherever you go.
Whatever your fancy, there's a sport or activity out there that suits you!
Can you keep up with Wayde and Chad?
Recent championships have tested the mettle of Vitality Ambassadors Chad le Clos and Wayde van Niekerk - and not found them wanting! Their impressive list of new records and humble approach to excellence will inspire you to be your best every day.
Get ready to run - a beginner's guide
Busy? We understand. Haven't exercised in a while? Don't worry - starting running (and sticking with it) is easier than you think. But first things first: you need to get your body and your mind prepared for running.