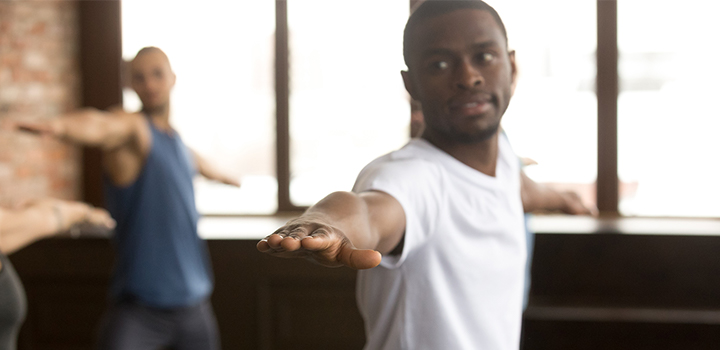 It's wonderful to be given the all-clear once your treatment is complete. But the elation and joy of getting there is often coupled with anxiety and concern. 'What do I do next?' and 'How do I prevent it from coming back?' might be on your mind.
You might worry about the 'right' and 'wrong' things to do. All of these emotions are completely normal after the demanding challenges you've been through and since everyone responds in their own unique way, you need to accept your feelings as yet another part of your cancer journey. There's no doubt your body has taken a huge battering and you naturally want to ensure you keep as healthy and strong as you possibly can. A good start is to follow the general diet and exercise guidelines listed below, which should not only give you back a sense of control, but will also help to reduce your risk of cancer recurrence and keep you fit and well".
Listen to our podcast titled, 'Healthy living during and post-cancer treatment' here.
What to eat now, to stay healthy
Registered dietician Megan Pentz-Kluyts, who regularly works with cancer patients, says "Regardless of what you ate or avoided during your cancer treatment, the best way forward and to keep you healthy is to follow Cancer Research UK's recommendations and enjoy a diet rich in plant foods, with plenty of whole-grains, vegetables, fruit and pulses, and less red and processed meat and salt. Eating in this way can also help you to maintain a healthy weight, which, according to CANSA, is linked to a reduced risk of developing 11 types of cancers".
Pentz-Kluyts offers the following advice when it comes to making healthy food choices:
Choose whole grains instead of refined grain products. Choose whole-grain breads, pasta, couscous, quinoa and cereals (such as barley, rye and oats) instead of white breads, cereals, and pasta made from refined grains. Also, choose brown rice instead of white rice.
Limit your intake of refined carbohydrate foods including cakes, pastries, candy, sugar-sweetened breakfast cereals, and other high-sugar foods.
Eat a variety of at least three servings of vegetables and two fruits each day. Try to include vegetables and/or fruits at every meal and snack, and limit your intake of creamy sauces, dressings and dips
Choose foods and drinks in amounts that help you get to and maintain a healthy weight. Read food labels to become more aware of portion sizes and kilojoule content. (Remember 'low-fat' or 'no sugar added' does not necessarily mean 'low-kilojoule'). Limit or avoid all sugary drinks
Limit your red meat and processed meat intake as well as salt. Choose fish, skinless poultry, or pulses such as beans instead of red meat (beef, pork, and lamb) and minimize your intake of bacon, sausages, lunch/processed meats, and hot dogs. Focus on baking, grilling or poaching rather than on frying or braaing your food. Reduce your salt intake and don't exceed the recommended amount of one teaspoon a day.
How to keep moving
According to the National Cancer Institute, research has demonstrated that physical activity may have beneficial effects for several aspects of cancer survivorship such as limiting weight gain, boosting quality of life and preventing cancer recurrence or progression. The American Cancer Society recommends regular physical activity for all cancer survivors and Mari Leach, a biokineticist for Discovery Vitality, offers the following guidelines for post-treatment exercise:
Always chat to your medical team before you embark on any form of physical activity
Start very slowly and gradually increase to the recommended 150 minutes a week
Cross train with aerobic exercise to get your heart rate up, and try to include resistance training exercises at least 2 days per week to help build up stamina and strength
Remember your body has taken massive strain so always be guided by the way you feel and never push yourself past your limits
Yoga may be a very good option for flexibility and to help you to deal with all your emotions and quieten your mind.
All medical information found on this website including content, graphics and images, is for educational and informational objectives only. Discovery Health publishes this content to help to empower cancer patients and their families by promoting a better understanding of a cancer diagnosis. The views expressed by all of the contributing healthcare providers are their independent, professional medical opinions, aimed at supporting patients. These views do not necessarily constitute the views of Discovery Health.
The Discovery Health Medical Scheme is an independent non-profit entity governed by the Medical Schemes Act, and regulated by the Council for Medical Schemes. It is administered by a separate company, Discovery Health (Pty) Ltd, an authorised financial services provider.
Your Cancer Buddy gave you that all important hope and belief that you could get through this by simply being there, and now that you've done it, you too have an opportunity to assist others who are just embarking on their journeys.
Common cancer myths and misconceptions
There's so much misinformation out there about cancer and cancer prevention that it's easy to feel overwhelmed when it comes to making healthy lifestyle choices. We've separated the facts from fiction here to assist with your risk-reducing decisions.
When cancer is not your only health concern
For most people over the age of 65, hearing that you have a serious illness is unfortunately nothing new. Your overall health plays a vital role in cancer, so make sure your health is fully assessed before you start