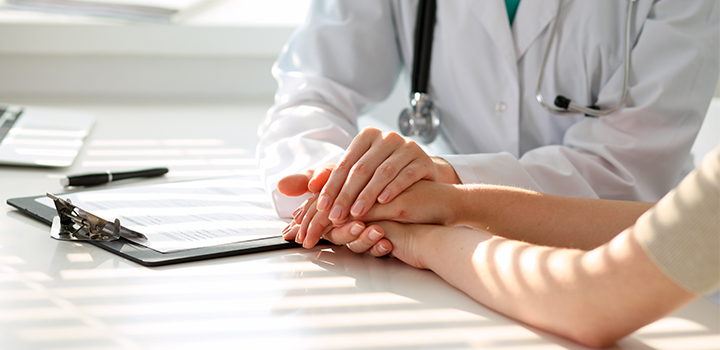 Medical oncologist Dr Sze Wai Chan has always worked to make a real impact in what she calls the "most challenging, noble, yet humbling" of medical careers.
Dr Sze Wai Chan's work in oncology is driven by her passion for helping people and giving back to society. In 2009, this dedicated doctor was awarded R500 000 from the Discovery Foundation. One of the earliest recipients of such an award, this financial assistance was critical to helping her to specialise.
Having qualified as a doctor in 2001 and having specialised in internal medicine, she decided to sub-specialise in oncology to lend her expertise to treating an illness feared by so many, and work in a field replete with research and breakthroughs.
Dr Chan worked and taught at the Charlotte Maxeke Johannesburg Academic Hospital until the end of 2013. She now works at the Sandton Oncology Centre where she is the Director and Head of Clinical Trial Research. In 2014, she obtained her MMed through Wits University, with a research focus in lung cancer, entitled, "EGFR mutations in non-small cell lung cancer patients in South Africa". In 2015, this work was presented to the European Lung Cancer Conference, in Geneva, Switzerland.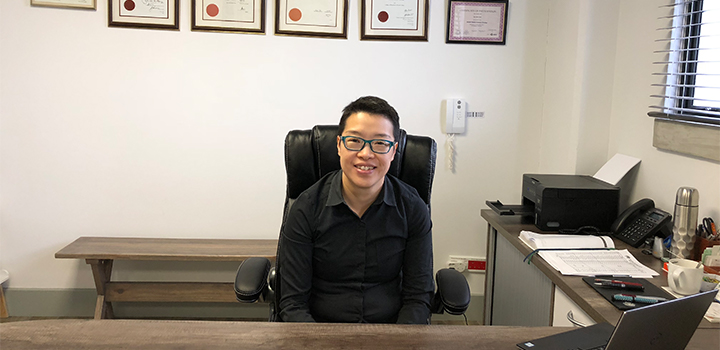 Oncologist, Dr Sze Wai Chan
Immuno-oncology - cutting edge cancer treatment
Melanomas and lung cancers currently occupy her interest. "They are both very common and deadly but, in my opinion, are cancers with the least campaigns around awareness. My aim is to improve awareness around prevention of these two cancers - for example stop smoking, use sun protection - and to bring cutting-edge options such as immuno-oncology to the forefront of the treatment for these cancers," says Dr Chan.
Immuno-oncology, also sometimes called 'immunotherapy', refers to cancer treatment using an engineered antibody to correct the body's own immune system to fight cancer.
"Lung cancers and melanoma are immunologically 'hot' and are sensitive to anti-PD1 immunotherapy drugs. Clinical and trial development for these sorts of drugs shows that they are remarkably successful compared to chemotherapy in treating these cancer forms and, through utilising the immune system to kill cancer, we may see a long-lasting response to treatment. This may one day lead to a cure."
Dr Chan continues to be involved in clinical trial research and is principal- and sub-investigator on several local and international clinical trials.
"Through clinical research, we are able to set new standards for cancer care, and to offer novel treatments, earlier, to our patients. I am involved in review panels, advisory boards, and in local protocol review and development processes," Dr Chan says.
"Besides clinical work, I strive to develop the Sandton Oncology Centre into a multi-disciplinary cancer care centre, where patients, regardless of where they live, can obtain information pertaining to all facets of cancer care, from eligibility for enrolment in clinical trials to general advice and support through social workers, cancer support groups, dieticians, and physiotherapists trained to deal with lymphoedema, and so on.
"I also work to develop the center into a comprehensive cancer care center, where patients receive holistic care and information. For example, any patient can contact us through our website, or by email, to gather information on relevant clinical trials, general advice, and information on cancer support groups and allied health care professionals including dieticians, physiotherapists for lymphoedema and so forth," Dr Chan adds.
Treating patients, a rewarding privilege
"Today's medical advances and novel treatment forms offer cancer patients hope and quality of life," says Dr Chan. "It is both rewarding and a privilege to treat these patients. I do not think many young people dream of becoming an oncologist - I know I didn't. I made a conscious choice to specialise in treating cancer, which I think is the most challenging, noble, yet humbling path of a doctoring career."
The Discovery Health Medical Scheme is an independent non-profit entity governed by the Medical Schemes Act, and regulated by the Council for Medical Schemes. It is administered by a separate company, Discovery Health (Pty) Ltd, an authorised financial services provider.
Discovery Foundation supports paediatric oncologist
She has a raft of research behind her, yet, it's the human touch she witnessed in a paediatric oncology team, while a student, that still motivates Dr Nadia Beringer to ensure her patients receive the very best medical treatment.
Solving life's puzzles one DNA strand at a time
Professor Amanda Krause heads up the Division of Human Genetics at the National Health Laboratory Service and the University of Witwatersrand in Johannesburg. She took some time out of her busy schedule to chat to us.
Breaking stereotypes and saving lives
Dr Evelyn Moshokoa is quiet and humble. The 46-year-old head of the Urology Department at the University of Pretoria and Chief Urologist at Steve Biko Academic Hospital is also South Africa's first black female urologist.